It all began with a bat. We're talking about the classic vampire story, of course. What else?
But Halloween is not just about vampires. Zombies, ghosts, pirates, and many other creepy creatures come together for this event that celebrates their eerie existence – many of them proud bearded individuals.
But where does Halloween come from? And what exactly is being celebrated?
Halloween may initially appear to be a relatively new tradition that simply involves dressing up in spooky costumes and having a scarily good time. This fearsome festival has a history that is older than any of the skeletons in your closet.
As early as 500 BC, the Celts celebrated the Celtic New Year on October 31. On this day, known as Samhain, it was believed that the worlds of the living and the dead would collide. The dead would try to possess the living to secure a life after death. The living had to disguise themselves as the dead, driving them away with terrifying costumes. However, this explanation for the origin of Halloween is controversial to many.
Other sources trace the origin of Halloween to church history. All Saints' Day (also known as Hallows Eve) is a celebration that honours saints and martyrs. Around 830 AD, Pope Gregory IV officially designated this holiday to be observed on 1st November with the following day observed as All Souls' Day.
All Souls' Day is a day to remember the souls that are in purgatory. It was long believed that on this day, the dead would return from purgatory for a short time to ask their relatives for intercession. People disguised themselves- similar to the Celts- to protect themselves from the dead. Over time, these two holidays merged into one.
The tradition of "trick-or-treating" likely originated from the practice of going door-to-door on All Souls' Day in England. Particularly among the lower class of the population, people would go from door to door begging for food. The offerings included special cakes called "soul cakes," which were promoted by the Church to replace the pagan tradition of leaving food and drink outside the door. As a thank you for the soul cakes, the poor would pray for the souls of the donors. Later, the tradition of going door to door for sweet treats would be adopted and continued by children around the world.
With these costumes for bearded individuals, you'll look frighteningly good.
Halloween is just around the corner again. As a proud beard wearer, you probably ask yourself every year what costume you can wear without having to shave off your facial hair. In this article, you'll find some ideas on how to perfectly integrate your beard into your costume.
Things are getting hot: The Lord of the Underworld!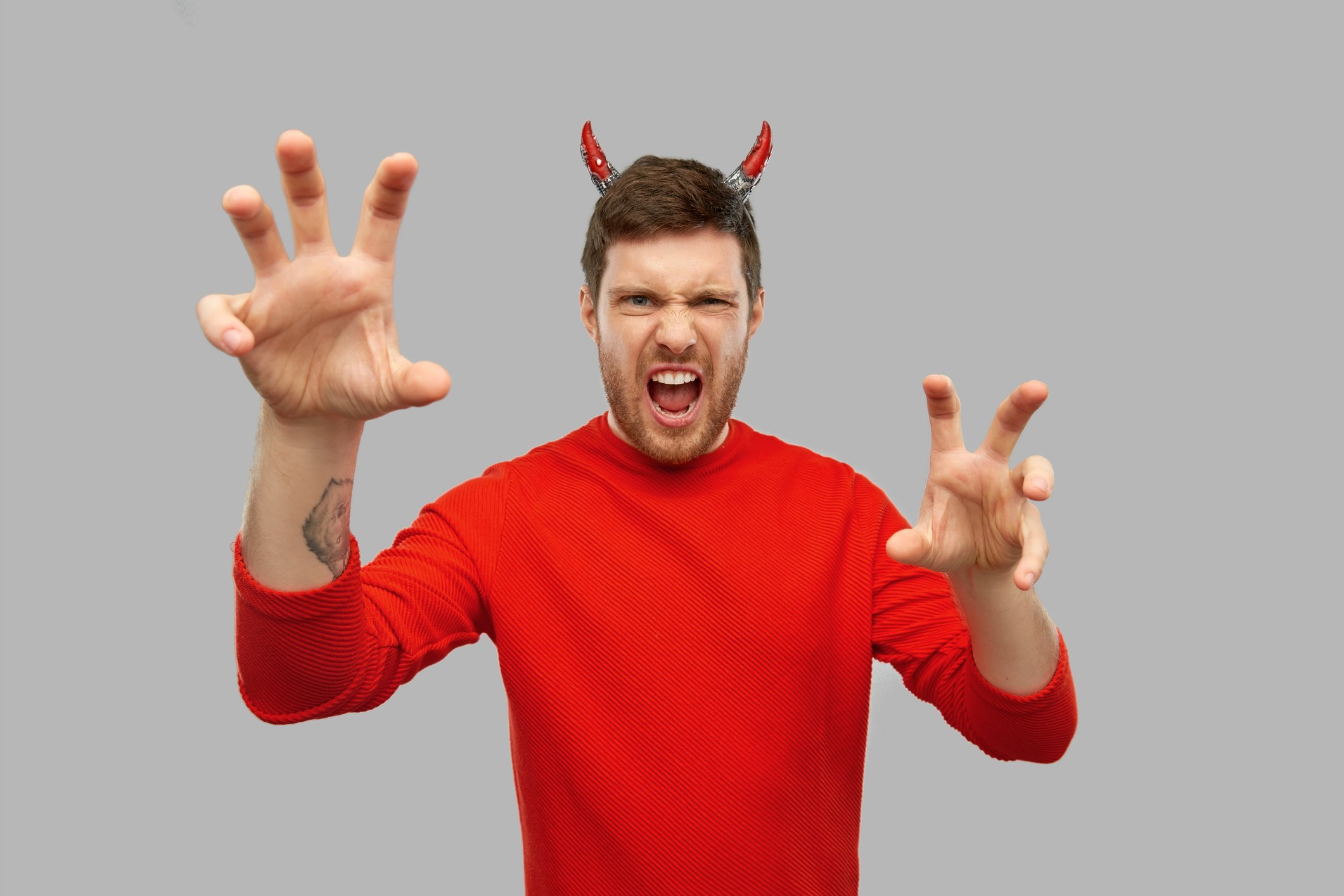 When we think of Halloween, we think of monsters, ghosts, and demons. So, a logical costume choice is an absolute classic: the Devil!
Many classic depictions of the devil show him with a beard. Often, he sports a goatee or a ducktail beard. This is probably because Christian scholars intentionally incorporated features from Greek or pagan mythology into their depictions of evil and sin to vilify them.
But let's get back to the here and now. Here's how to perfect your devilish beard:
If you already have a ducktail or goatee, perfect! You already have that part of the costume covered. For the cherry on top, you can trim your beard to a slightly sharper point than usual. For this, the wireless beard trimmer from King C. Gillette is suitable, for example. This way, your beard can appear even more menacing.
Of course, you can also adapt your beard accordingly if you have a full beard or a three-day stubble. In the case of the latter, you should first grow a full beard. Then, you can trim it into the desired shape. Once your beard is ready, you can let your creativity run wild with red makeup. Add horns, red clothes, maybe a cape, and voilà!