Every 18 months, the average man shaves off the equivalent number of beard hairs as there are blades of grass on a football field. And 750 million people around the world use Gillette razor blades to this.
King Camp Gillette, founder and inventor of the original replaceable razor blade, may have sold just 51 blades in his first year in business; today, over six billion are produced every single year, with around half of these produced in Berlin, Germany, where there has been a Gillette factory for over 80 years. From Berlin, Gillette razor blades are shipped to Western Europe, Asia and Africa.
At our Berlin factory, the best, sharpest and most innovative razor blades are produced, including PRO, Fusion5, Mach3 and SkinGuard Sensitive blades, encompassing different kinds of razor blade technology.
The Beginning: Producing Razor Blades Since 1937
Gillette began life as a US company (there's still a factory in Boston, Massachusetts today), but the business wanted to gain a foothold in the European market. The US company bought German blade manufacturer Roth Büchner in 1937 and renamed it 'Gillette'.
Although Gillette remains a US company, the majority of Gillette razor blades are produced at the long-established Berlin factory.
Gillette in Berlin: Productivity, Innovation & Teamwork
The Gillette factory in Berlin is one of our leading production locations due to its high level of innovation, productivity and teamwork.
With the motto 'innovation meets precision', the Berlin plant relies on Germany's new production technologies and expert know-how to help make shaving as thorough and comfortable for men as possible, including for men with different skin types.
Over the last 100+ years, Gillette has constantly reinvented razors and razor blades to find the best a man can get.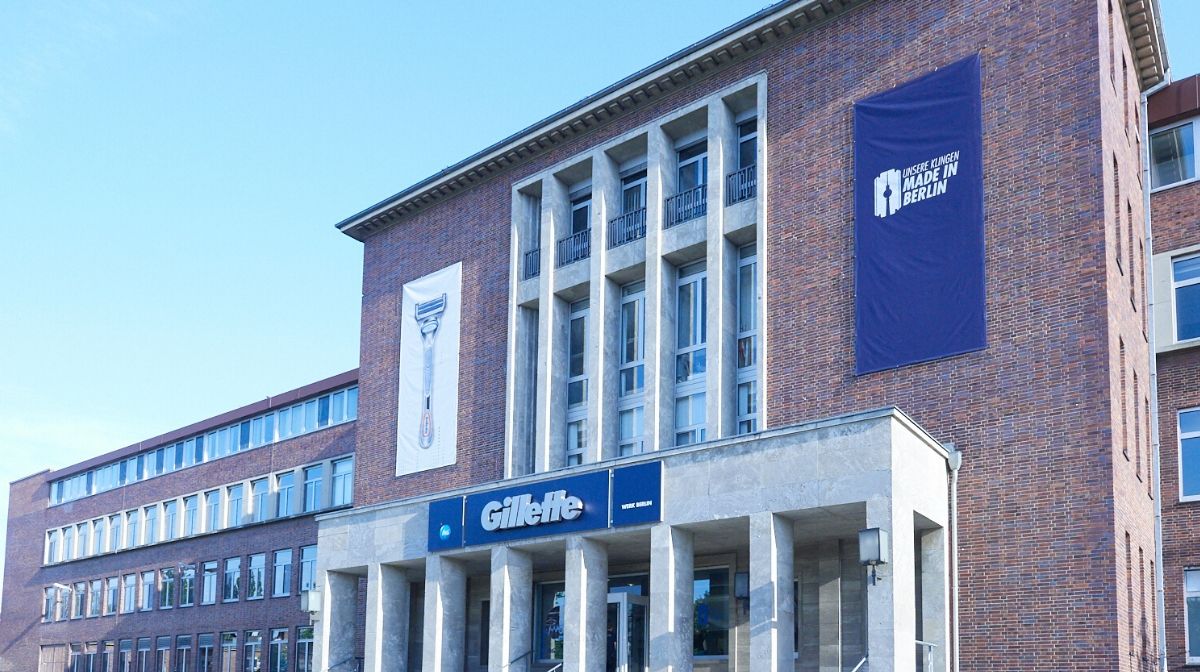 Tradition Meets Industry 4.0
There's a complex manufacturing process behind every razor blade, with all 13 individual parts of each razor head made via a separate machine, before needing to be precisely coordinated with each other.
Our production machines are developed in-house and they're able to produce several million razor blades per day. We're constantly striving to improve our machines, whether it's the production machinery or the self-driving vehicles that man the transport routes within the factory.
Industry 4.0 manifests itself in different ways within our Berlin factory; we work with a number of Berlin-based start-ups to continually improve our production. For examples, for 3D printing and scanning, we rely on the innovative strength of German companies so we can produce spare parts quickly and easily.
Our Team: At the Heart of the Berlin Blades Factory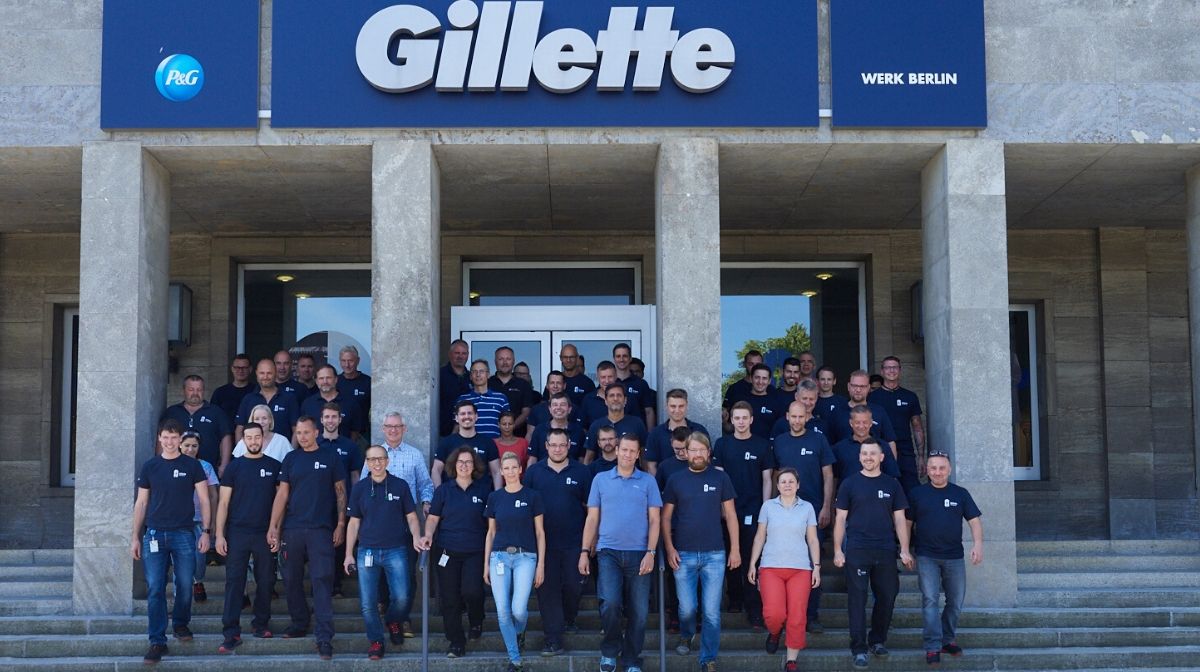 Around 750 employees work at our Berlin factory and they are its beating heart. No matter how good the machines are, the trained eye of our long-serving employees is what enables us to guarantee quality and precision across our range.
Stefan Brünner, plant manager of the Berlin blade works, says:
"At the heart of the Gillette plant is the culture of our employees. As plant manager, it's incredibly inspiring for me to work with so many motivated, highly qualified people, some of whom have been with us for 16 years, mastering new challenges and promoting togetherness among colleagues."
The seamless combination of tradition and technology is what makes the plant so special. With this in mind, further investments will be made in the coming years in the Berlin plant's equipment, the training and further education of the employees and cooperation with Berlin start-ups.
Throughout its long history, Gillette has revolutionised shaving time and again. Because as King Camp Gillette used to say, "We only stop making razor blades when we can't make them any better".