Growing facial hair for the first time can feel cool, exciting and strange all at once. But when some of it's like fluff, while other parts are much rougher, it can be tricky to know what to do with it or who to ask for advice.
Gillette has been helping guys to shave for over a century, so we know all about how a beard grows, why it grows the way it does, and how you can disguise any patchy growth. So for any full beard styles you might want to try, we've got the lowdown on how to master a thicker facial hair look.
How Long Does It Take to Grow a Full Beard?
Unfortunately, the answer is that it can take a long time. It might not be until your late twenties that you have a full beard, and the speed of your growth is all down to genetics. If your dad, uncles or older brother had a full beard by their late teens, chances are you will too. This means it's worth sticking it out with a short full beard to see how it might fill in.
Facial hair tends to grow in the following order:
Upper lip
Sideburns
Chin
Cheeks
Neck
So, if you don't notice any hair growing on your upper lip until your mid-teens, it could take a good few years for it to fill out on your neck. But the good news is that as you get older, your beard will carry on filling out, and your beard can get fuller and thicker even decades after your teens. So if you don't immediately get both a full beard and moustache look that you're dreaming of, patience could be the key.
Can You Make a Beard Grow Faster?
For those of you wondering how can I grow a full beard fast, we spoke to Dr Kristina Vanoosthuyze, Gillette's senior manager of scientific communications, to find out if there is actually a way to make a beard grow more quickly.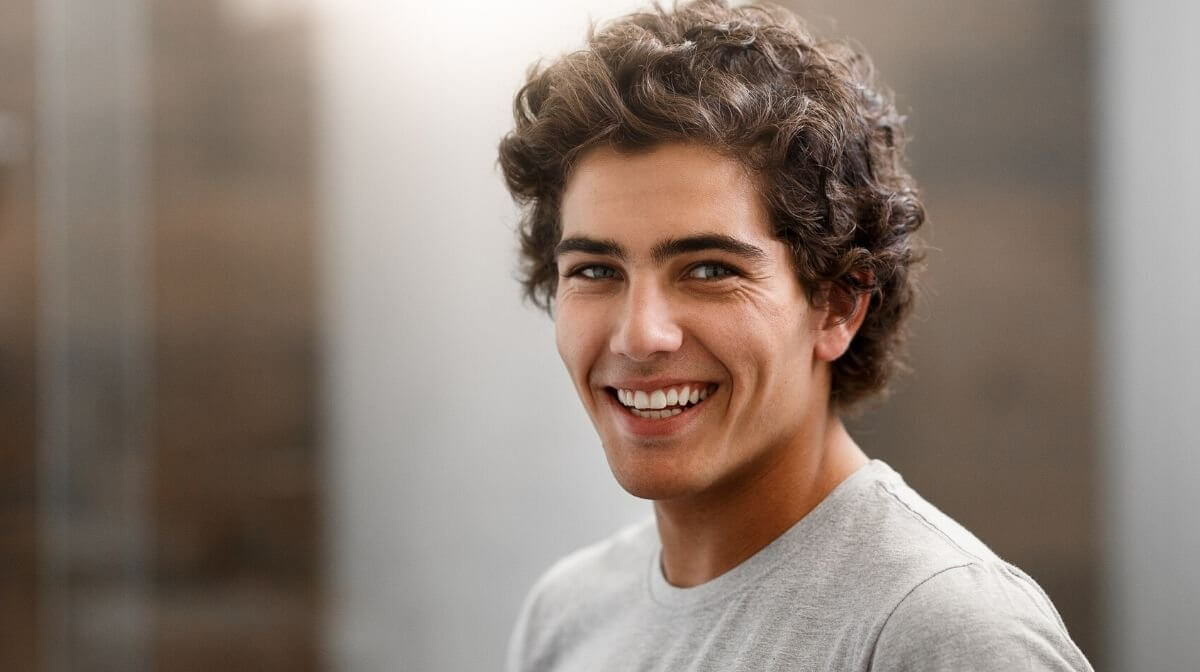 Sadly, the answer is no. Kristina says that patience is key when it comes to growing a beard and that you shouldn't worry. If you're constantly wondering how long it will take to grow a full beard – you should know that you will grow full facial hair eventually.
Most men prefer not to have a beard than to have a bad quality beard, which means it's definitely worth learning how to shave properly as soon as you can as a well-groomed full beard look takes practice.
How to Shave Properly
If you remember to follow these five key steps every time, you'll be fine: