When it comes to male intimate grooming, there are a few things to consider that go beyond your usual shaving regime. If you simply apply the same techniques you would for trimming your head or shaving your facial hair, then you may find you don't achieve the results or the style you are looking for.
In this guide, you will learn about best practices related to intimate grooming and the common pitfalls to avoid whether you are trimming or shaving your pubic hair.
Things You Should Do With Male Intimate Grooming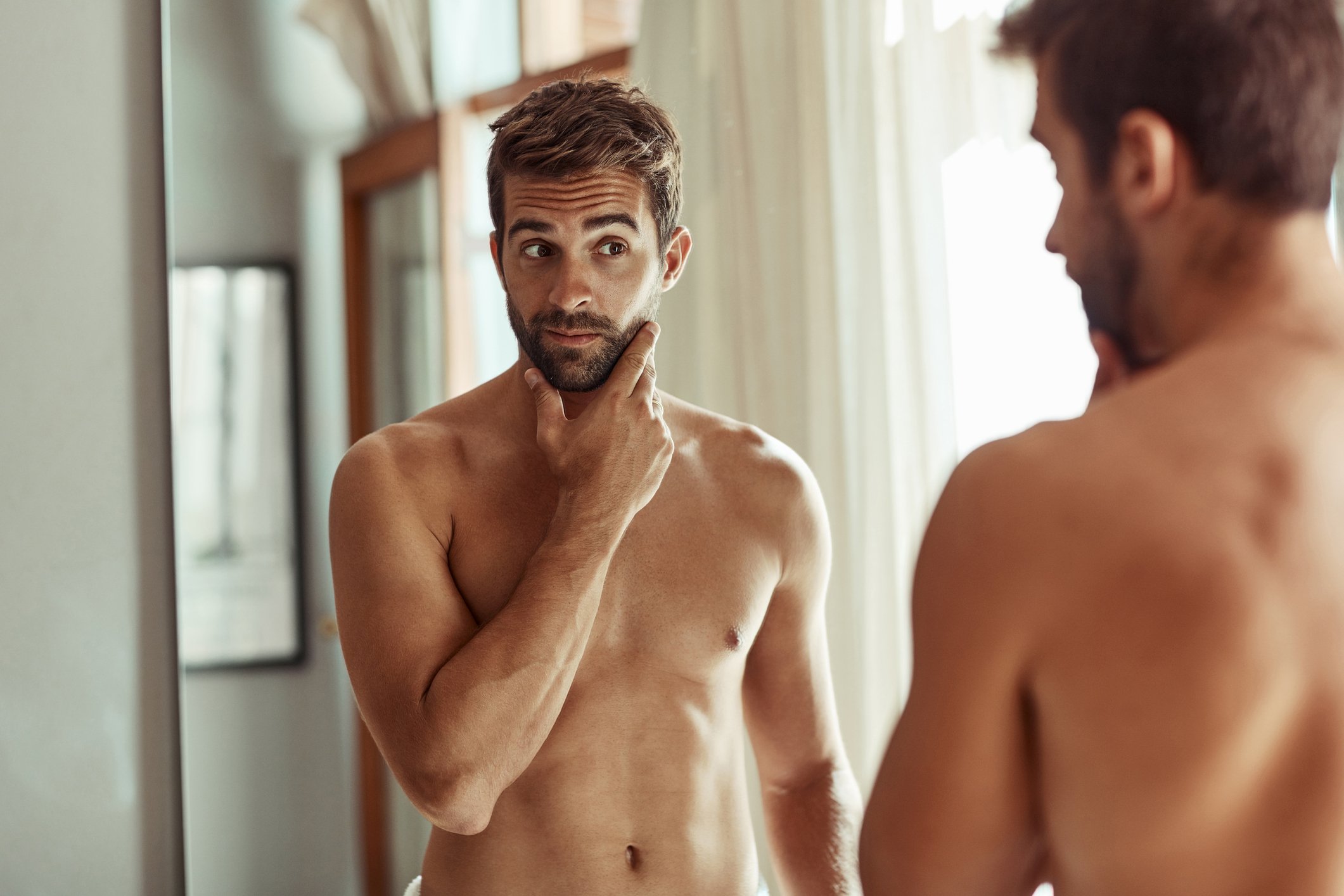 Do set aside enough time for male intimate grooming since this isn't something to rush.
Gently exfoliate your pubic hair to remove dead skin before trimming or shaving.
Shower and dry your pubic hair with a towel before trimming since this will soften them, making trimming easier.
If you are going to shave your pubic hair, then it is always advisable to trim your pubes first since this will make it easier to see what you are doing and for your razor to cut through .
When trimming pubes that haven't been cut before, set your trimmer's comb length to a high setting and remove your pubic hair in stages until you get the length you want.
Always apply a liberal amount of shaving gel, cream or foam to your pubes to help reduce friction when shaving. If you need to add more part-way through the shave, then do so.
Make sure your razor is sharp and clean before you begin shaving. The SimplePASS™ INTIMATE™ razor blades are ideal for this sort of job.
Rinse your razor blades after every stroke or two. This will help to remove excess foam and debris ensuring the blades are in the best condition to shave effectively.
Have a hand mirror at your disposal to help you style and shape your pubic hair to desired appearance.
If you are grooming yourself over a shower tray or bath, then always use an anti-slip mat to help prevent accidents.
Do gently stretch out your skin by hand – for example when shaving your balls – to help you shave or trim it neatly.
Shower after trimming or shaving your pubes so that all of the cut hairs are able to escape, and the intimate areas of your body are wettened.
Help your pubic area's skin to lock in its natural moisture by applying a suitable moisturiser product.
Clean your trimmer and razor blades after every use in water. Allow them to dry out naturally.