Delivering Trusted Products & Ingredients
More than 800 million people around the world trust us for their grooming needs. Today, with more than 120 years' experience, Gillette remains as committed as ever to delivering top quality grooming products.

How we choose our ingredients
So how do we choose what does or doesn't go into our products? At Gillette, we use three specific criteria:
Safety
Our scientists partner with regulatory agencies around the world to ensure we only use ingredients that are safe.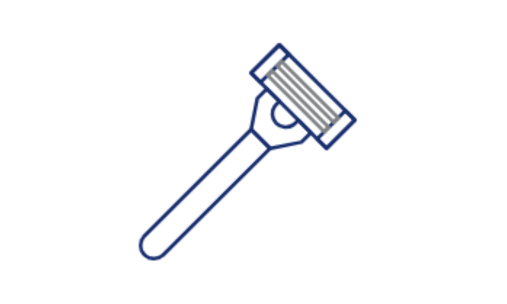 Performance
We rely on 100+ years of experience and scientific research to select the best ingredients for a superior shave experience.
Our Gillette product ingredients and grooming tools are: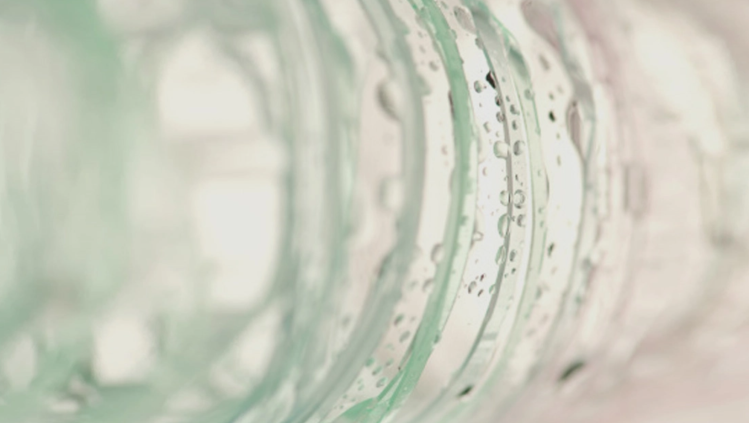 Transparent
We participate in the SmartLabel® program in the U.S. to promote cosmetic ingredient transparency for consumers and share our key ingredients.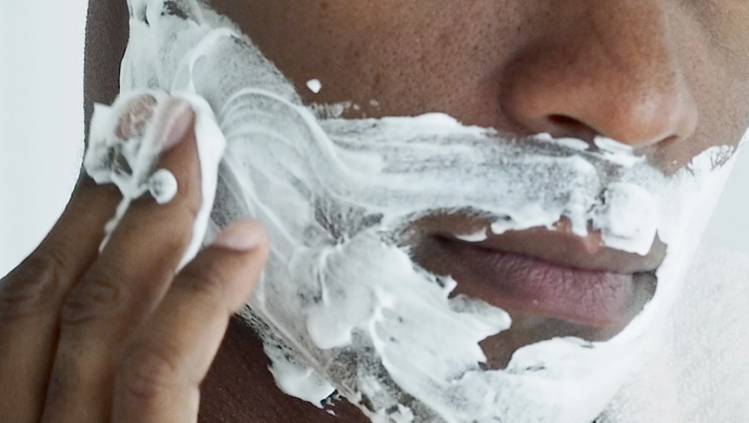 Consumer Tested
Gillette products are rigorously tested by consumers before launch.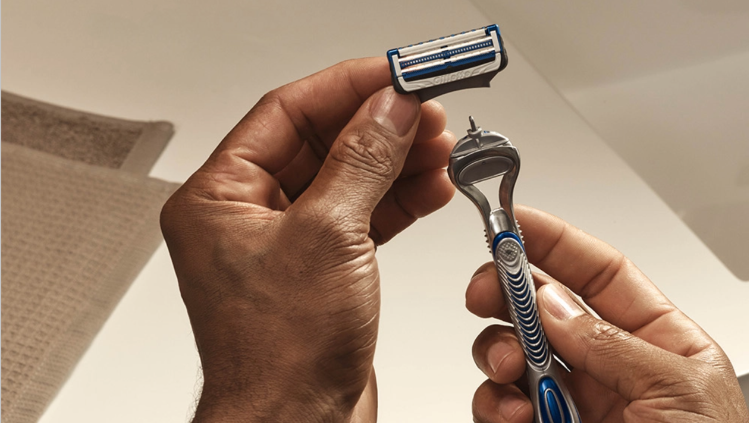 Quality Assured
Our grooming products and ingredients go through rigorous quality testing.
Our frequently used ingredients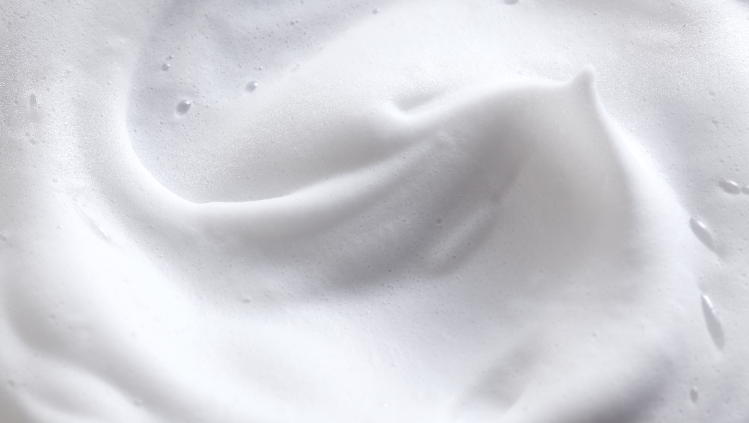 Ingredients that make our products foam and work well
Works on your skin and hair to make our products effective.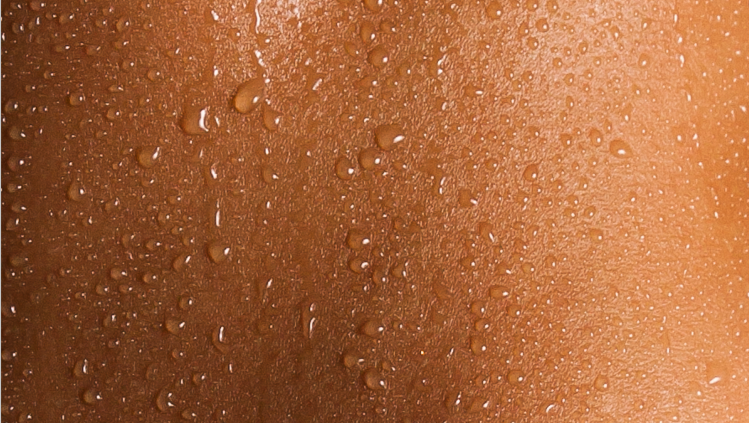 Skin loving ingredients and perfumes
Ingredients designed to make our products smell and feel good.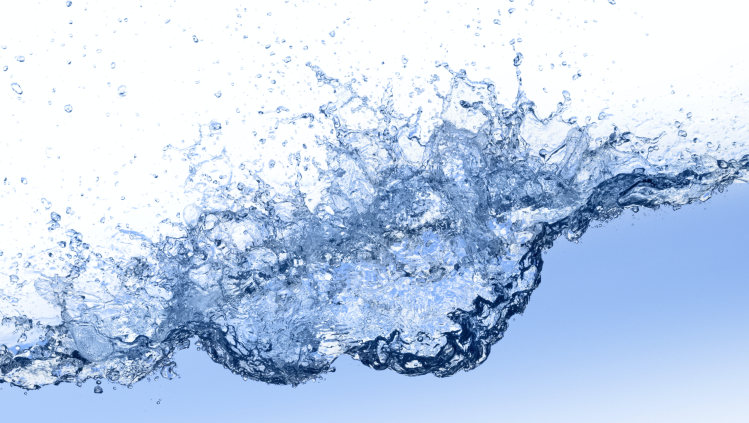 Keeping Products Fresh
Preservatives keep our Gillette shaving and grooming products fresh, safe, and long-lasting. Our main preservatives include:
At Gillette, we actively evaluate our product formulas to check they are the best they can be.
Our main ingredient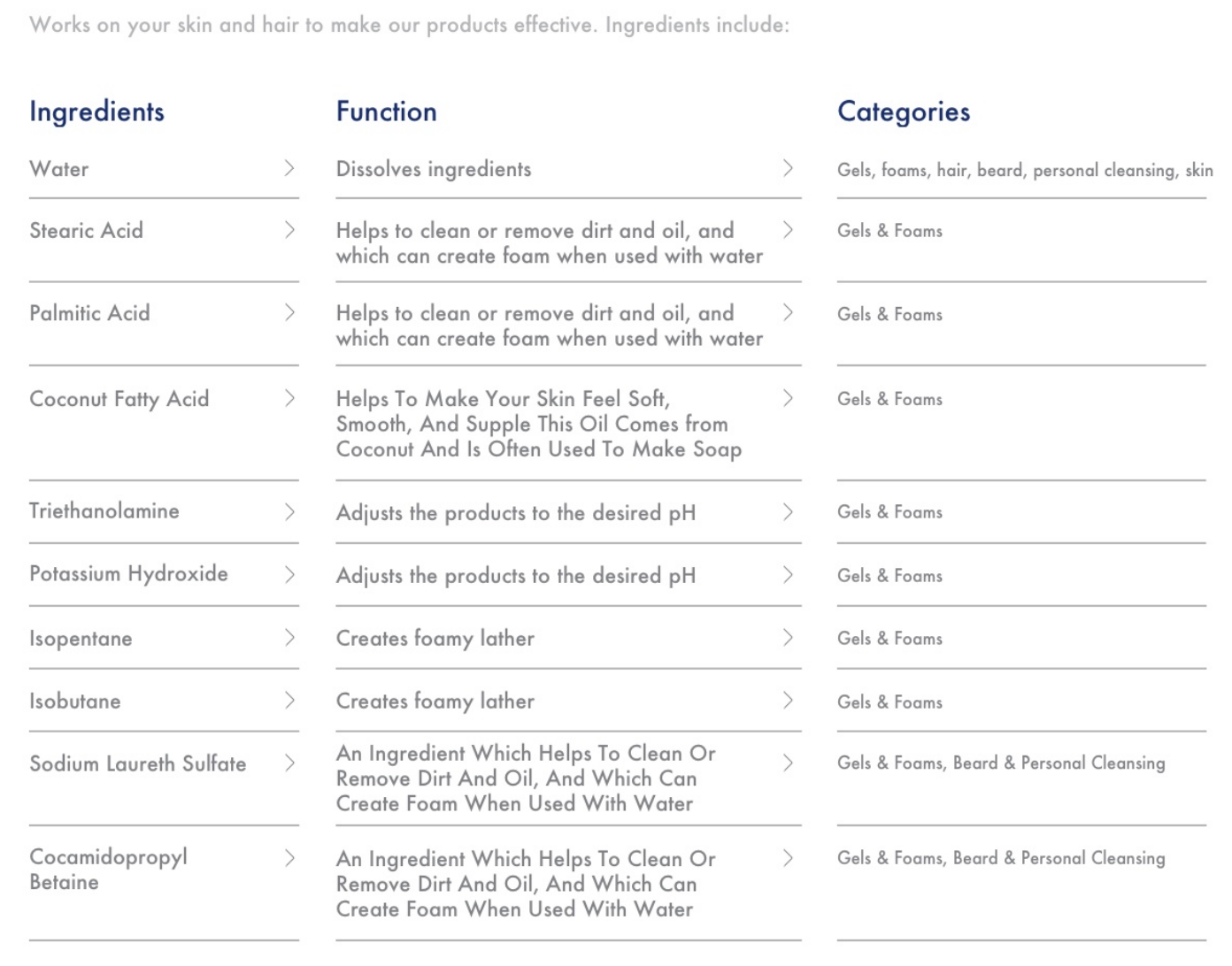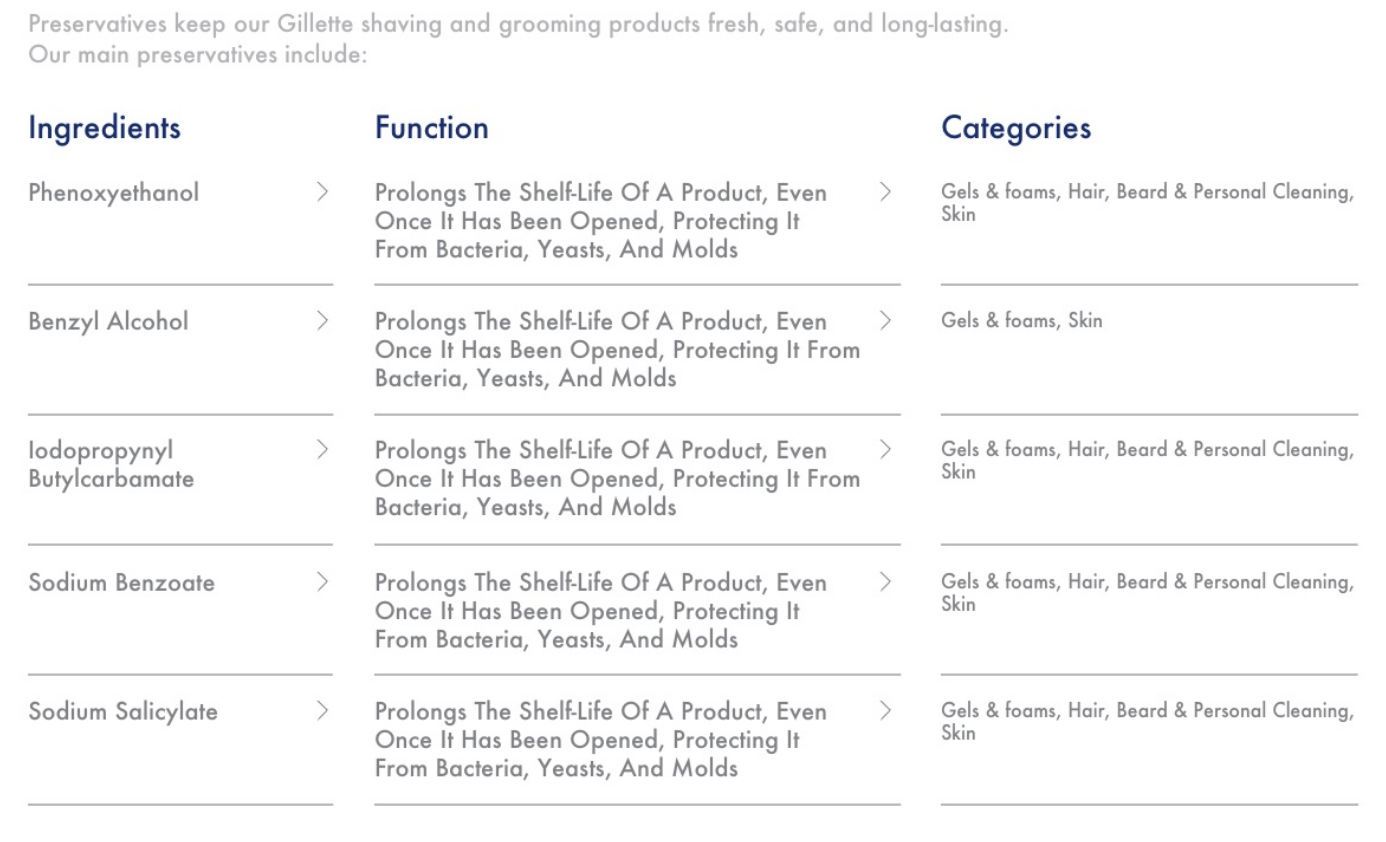 A full list of our grooming products and their associated ingredients can be found here
How we keep products safe
Our science-based approach is key to our journey of safely improving lives and bringing you a top-quality shave.

Get the latest Gillette product and sustainability news