The biggest social season of the year is fast approaching, and with it comes a huge dilemma that many of us successfully ignore throughout the rest of the year: what on earth we should wear.
Christmas means office parties, family dinners, and drinks with friends you might not have seen for months, so it's only natural to want to look your sharpest for every occasion that might come up.
If you're the kind of guy who usually dresses smart for work, while living in jeans and a t-shirt at the weekends, you might want to crank the sharp factor up a few notches if you want to look like your best, sharpest self this festive party season.
Dress to Impress this Christmas
Men's fashion and lifestyle blogger, Michael Adams, recommends dressing to impress as much as possible over the Christmas party season. This is the time of year when people get their most dressed up, so it's important to make more of an effort than usual when deciding what to wear. "What you wear plays a big part in how you feel when it comes to confidence", Michael explains, "and it doesn't have to be difficult".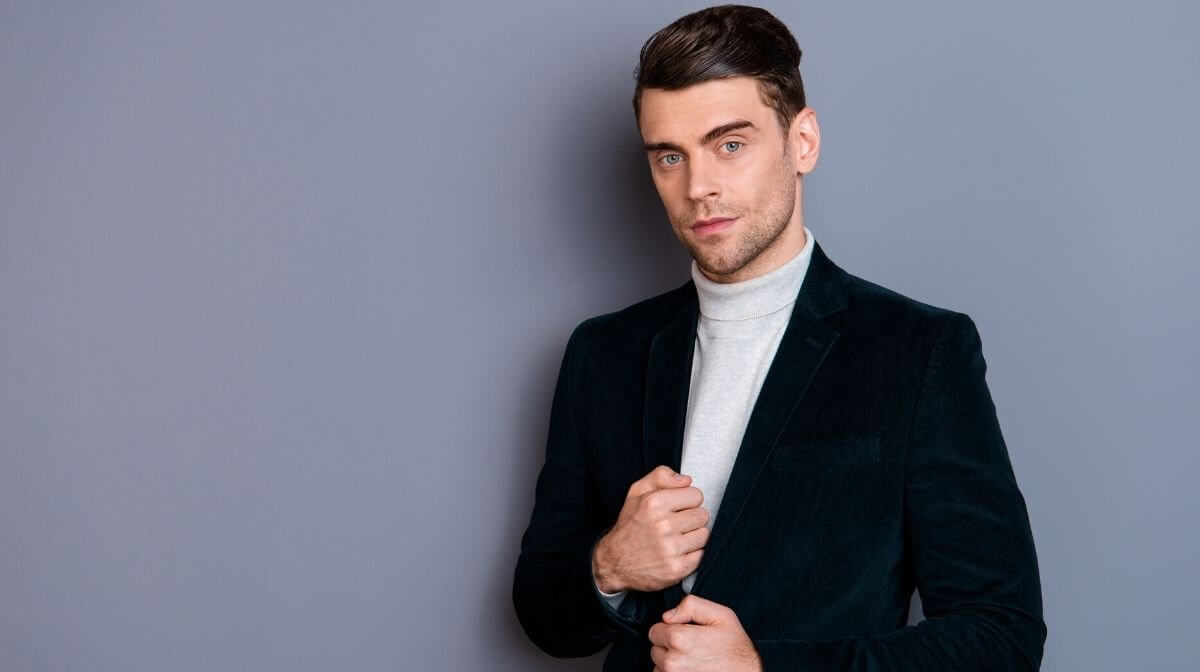 Nothing is too over the top during the festive season. "It's Christmas!" is the only excuse you need.
Michael advises investing in a velvet blazer, as it's something you can team with a roll neck jumper or shirt, and either dark jeans or smart trousers. Wear the blazer for your office party, Christmas dinner with the family and for New Year's Eve, but mix up what you wear it with each time to feel like you're wearing something totally different.
Christmas Prep: Experiment Outside of Your Comfort Zone
It can be easy to choose what to wear if you're going out to a bar or a restaurant – you usually can't go wrong with smart-casual. But what about when there isn't a dress code?
This can be especially tricky when it's your work Christmas party, and the function room venue gives nothing away about how you should dress.
If this is the case, Michael recommends wearing something different to what you would normally wear to work to let your colleagues see a different side to you.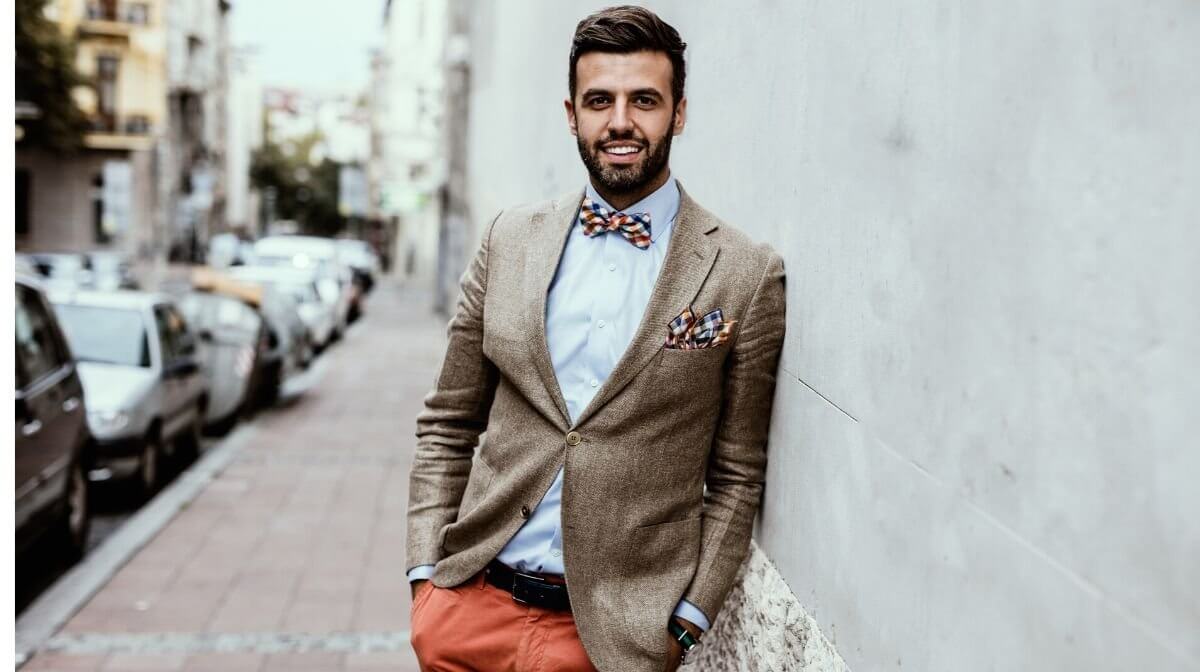 If you always wear a suit to work, go for something smart-casual instead; if you usually stick to navy blue or black with a blue or white shirt, step outside of your comfort zone with a pair of coloured trousers or a bolder, more patterned suit jacket. And if you normally dress fairly casually for work, let your workmates see you looking smart, sharp and dressed to impress.
To Glitter Beard or Not to Glitter Beard?
Take stepping out of your comfort zone one step further and consider a glitter beard – maybe not for a formal work night out, but perhaps to add a bit of festive cheer to an otherwise plain outfit for a Christmas night out with your mates.
If you pride yourself on your hipster beard, jazzing it up for the festive season can be a great way to show off your personality while still dressing smart – all eyes will definitely be on you.
Just make sure you know how to remove glitter from your beard before you get started – beard oil, or even regular olive oil from your kitchen cupboard, should do the trick.
How to Keep Your Facial Hair Smart
You don't want to turn up to the Christmas party looking like you've overslept, and overlooked your grooming routine. You might get away with it at work occasionally, but you never want to turn up for a night out looking dishevelled.
If you have a beard, make sure your beard neckline is trimmed neatly – you can keep it in check with the Gillette All Purpose Styler and Beard Trimmer, which lets you trim, shave and edge your facial hair using a choice of three interchangeable combs (2mm, 4mm and 6mm).