Dandruff can affect your beard hair in just the same way that it can affect the hair on your head.
Beard dandruff can be uncomfortable and unsightly, and it can have a big impact on your confidence. You want your facial hair to feel well-groomed, but an itchy, flaky beard can get in the way of that, leaving you feeling far from your best.
However, you don't have to live with beard dandruff – there are ways of managing this irritation so you can carry on looking and feeling like the very best version of yourself.
What is Beard Dandruff?
Beard dandruff looks pretty much the same as the dandruff many people experience on their heads.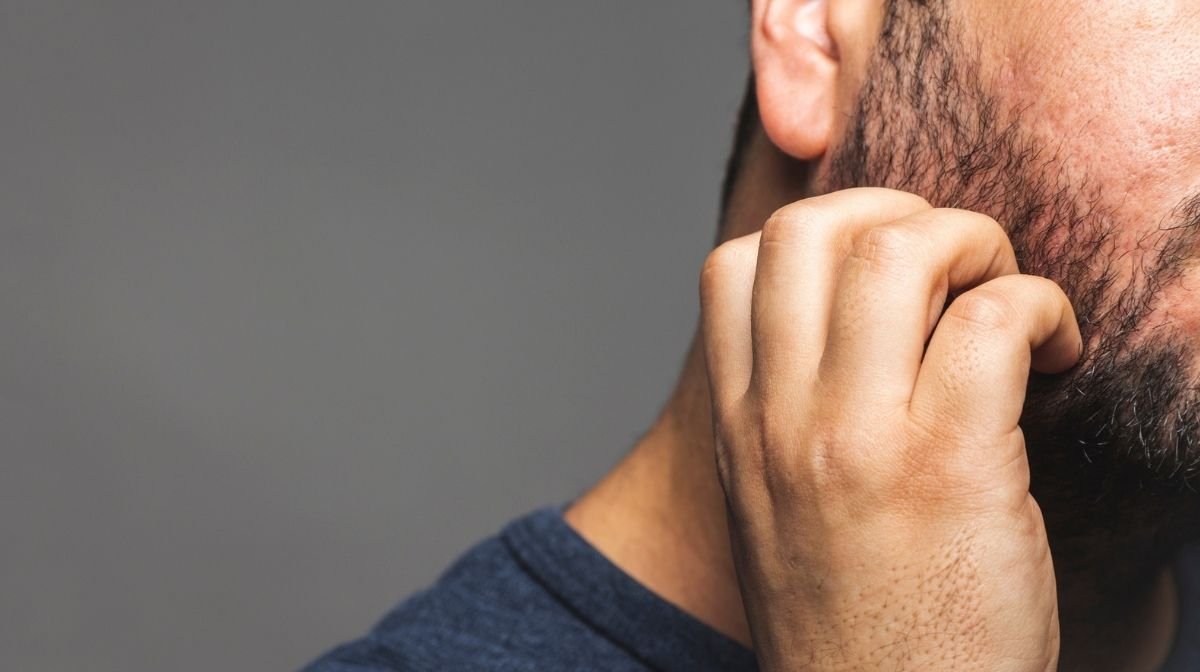 Dandruff can look similar to dry skin – it typically takes the form of small, white, itchy flakes of skin – but it's actually a fungal condition, which is scientifically known as seborrheic dermatitis.
Causes of Beard Dandruff
While you might not hear many guys talking about beard dandruff, it's actually very common.
Beard dandruff can be caused by a microbe called Malassezia globose, which naturally grows on areas of skin where there are lots of sebaceous glands, such as your scalp and your face.
This microbe plays a key role in breaking down the sebum that can cause oily skin, but it can leave behind a substance known as oleic acid, which can be irritating to the skin, causing dandruff.
Other causes of beard dandruff can include:
Dry skin
Stress
High heat
Extreme cold
Shampoo residue
Skin cells regenerating at a faster rate than every 30 days, which can lead to a build-up of dead skin cells
How to Get Rid of Beard Dandruff
To get rid of beard dandruff, a consistent routine is key, as is perseverance. If your efforts aren't successful, you may want to speak to a dermatologist to get further advice on caring for your skin.
You might also choose to shave off your beard completely – if that's the case, the King C. Gillette Beard Trimmer is the perfect tool.