How to Get Rid of Razor Burn
Razor burn, or shaving rash, is something we all face from time-to-time. But with the right steps, it can be managed. Discover the causes, prevention tips, and treatments below, and learn how to help get rid of razor burn or shaving rash.
What is Razor Burn?
Razor burn, or shaving rash, is a skin irritation that can be caused by dry shaving, shaving too aggressively, or shaving with dull blades. Typically, it starts to appear a few minutes after shaving, and often takes the form of a rash or burning patches on skin although it can also manifest as a burning sensation on skin and no rash. Razor burns, or shaving rashes, can occur on any part of your body. You may get a razor burn on your face, especially if you have sensitive skin or don't adopt the best shaving techniques. Similarly, you may get a burning rash on neck areas that are difficult to reach.
Sensitive areas also include your armpits and pubic area. An armpit razor burn or shaving rash down there can be very uncomfortable. If you're wondering how to help avoid razor burn on inner thighs, pubic area or any other body part like legs and chest, read on as we will explain how to help prevent razor burn.
Take on Razor Burn with SkinGuard Sensitive
At Gillette, we've been designing razors for over 117 years, so we know all about razor burn, and the discomfort it causes so many men on a daily basis. We grew tired of seeing so many men suffer with irritation following a shave, so we decided to do something about it.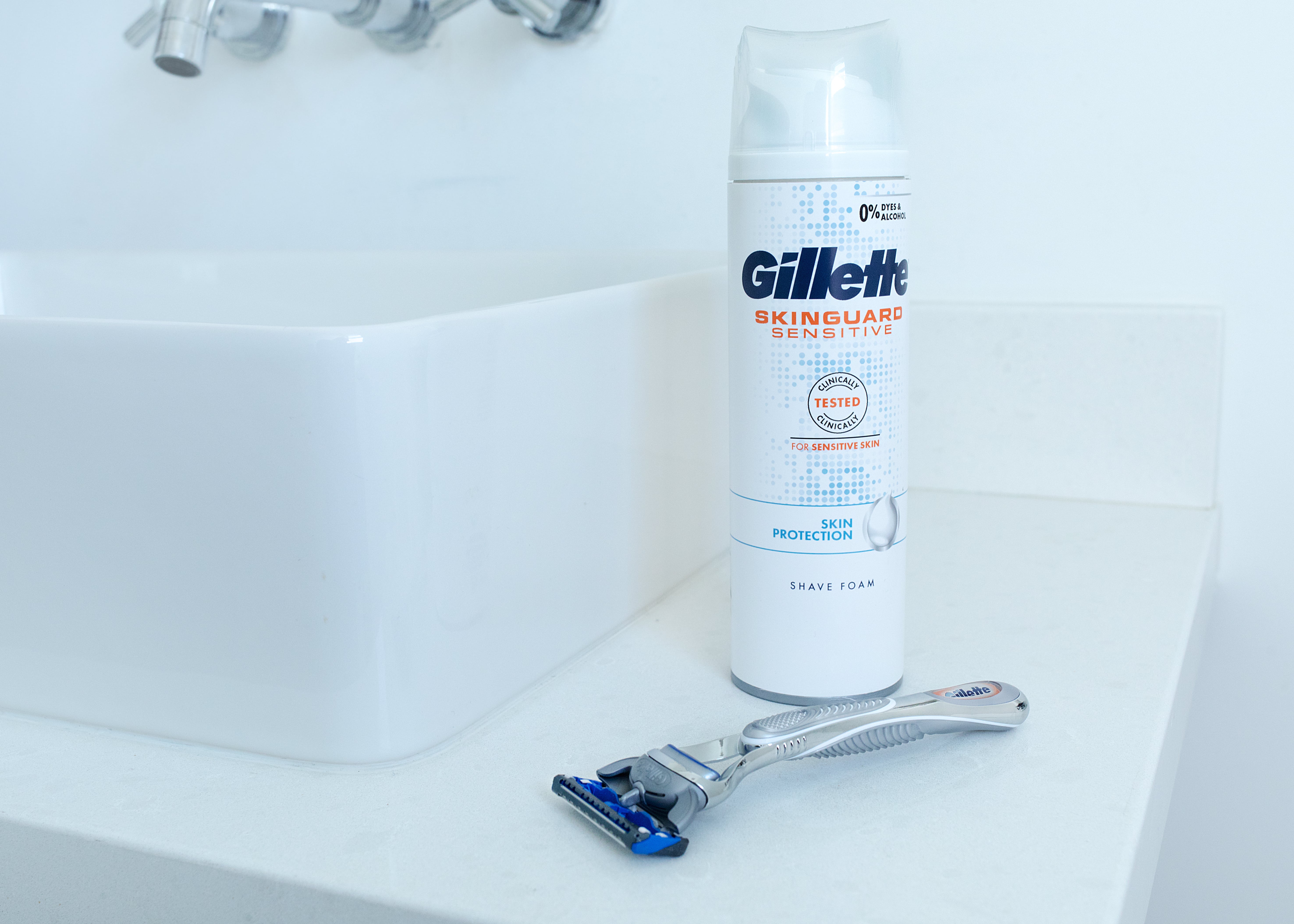 Gillette SkinGuard Sensitive is the first razor designed especially for men with sensitive skin, to shield them from irritation. It does this by absorbing some of the pressure from your hand as you shave, resulting in a lighter, less-irritating experience. What's more, SkinGuard Sensitive Blades are evenly spaced to reduce tug and pull for a more comfortable shave. SkinGuard Sensitive is the only razor to be recognised by the British Skin Foundation as a product that addresses the symptoms of razor burn and shaving rash.