Men's grooming has come a long way since the days when a cut-throat, straight razor was the only option.
Shaving with a straight razor requires an extremely steady hand, as well as time, patience and preparation – with the average guy's life busier than ever, there's not always time for all of that.
Sure, you might be a traditionalist, or you might feel as though using a cut-throat razor fits in with your quirky image, but familiarise yourself with the latest shaving innovations from Gillette, and you might just find yourself changing the way you shave forever.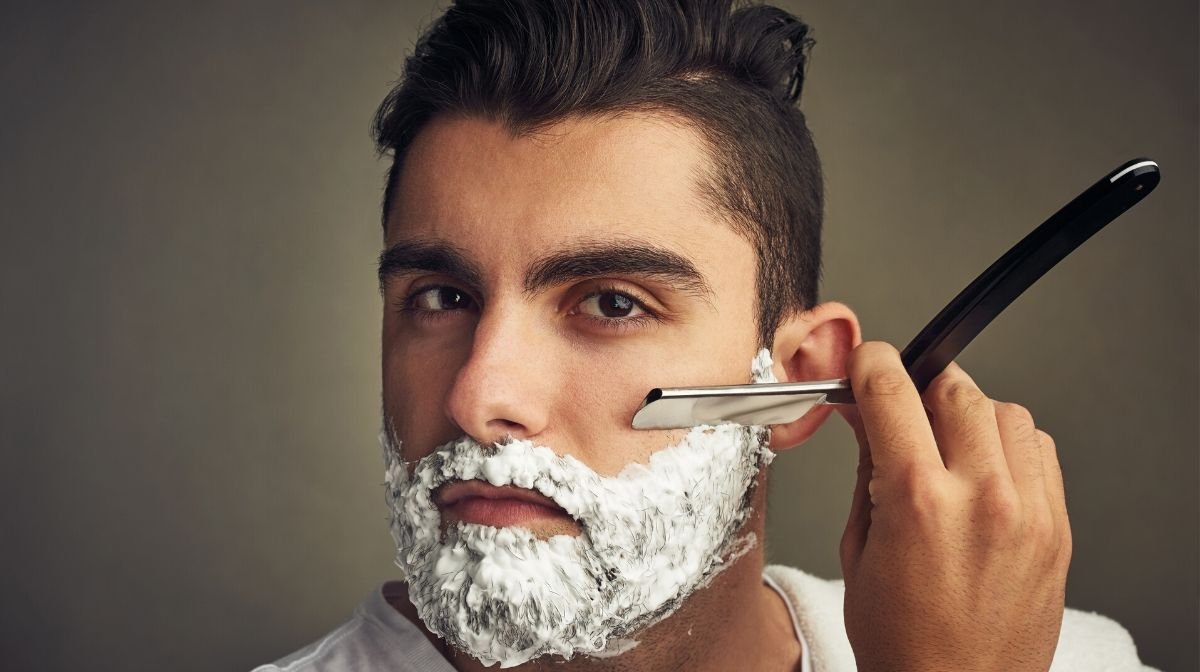 What is a Straight Razor?
A straight razor is often also referred to as a cut-throat razor. It consists of a long, single blade that folds back into its handle for easy storage.
The blade of a straight razor needs to be extremely sharp and made from quality stainless steel to prevent any irritation when shaving, so there can be a lot of razor maintenance involved if this is your chosen method.
Shaving with a straight razor also requires quite a bit of extra equipment, including shaving cream, a shaving brush, and a hone or a strop.
What is a Hone?
A hone, or honing stone, is a tool that you can use to sharpen a straight razor blade to keep it in the best possible condition to stop it from becoming blunt and irritating your skin.
What is a Strop?
A razor strop is a leather strip that's an alternative to a hone for polishing the edge of a straight razor to keep your shave close and your skin free from irritation.
You might receive a shave with a straight razor if you visit your barber for a professional shave, but having to use all of that equipment at home can quickly clutter your bathroom, and it won't be the easiest to pack when you're travelling. However, there are so many more modern, more flexible ways to shave, all from the comfort of your own home.
Modern, Innovative Shaving from Gillette
At Gillette, we've always been at the forefront of shaving innovation, and we're still constantly developing and innovating our products to bring you the best quality and performance, so you can always be at your best.
Advanced, Re-engineered Razor Blades
You can enjoy a super-precise shave with our Gillette Fusion5 Razor Blades – each one features five anti-friction blades with thinner, finer edges and an advanced low-resistance coating to effortlessly cut your facial hair as close to the skin as possible for a brilliantly smooth finish.
Razor Handles with FlexBall Technology
You'll find FlexBall technology built into the handle of our Fusion5 ProGlide Razor, which is designed to glide across every curve and contour of your face, capturing virtually every hair for a seriously smooth shave.