An oval face shape can work with lots of different facial hair styles.
Oval faces lend themselves well to a moustache or a well-groomed beard, as the pointed nature of the chin provides the perfect backdrop for a defined, flattering beard.
Meanwhile, the broader centre of an oval face shape creates an ideal canvas for a moustache that can add extra character to the face.
Here, we take a look at five beard and moustache styles that can work well with this face shape:
1. Chevron Moustache
A chevron moustache is a full statement moustache that covers the entire top lip but is angled downwards towards the corners of your mouth. This makes it flattering for an oval face shape and is a great way to add a little extra personality.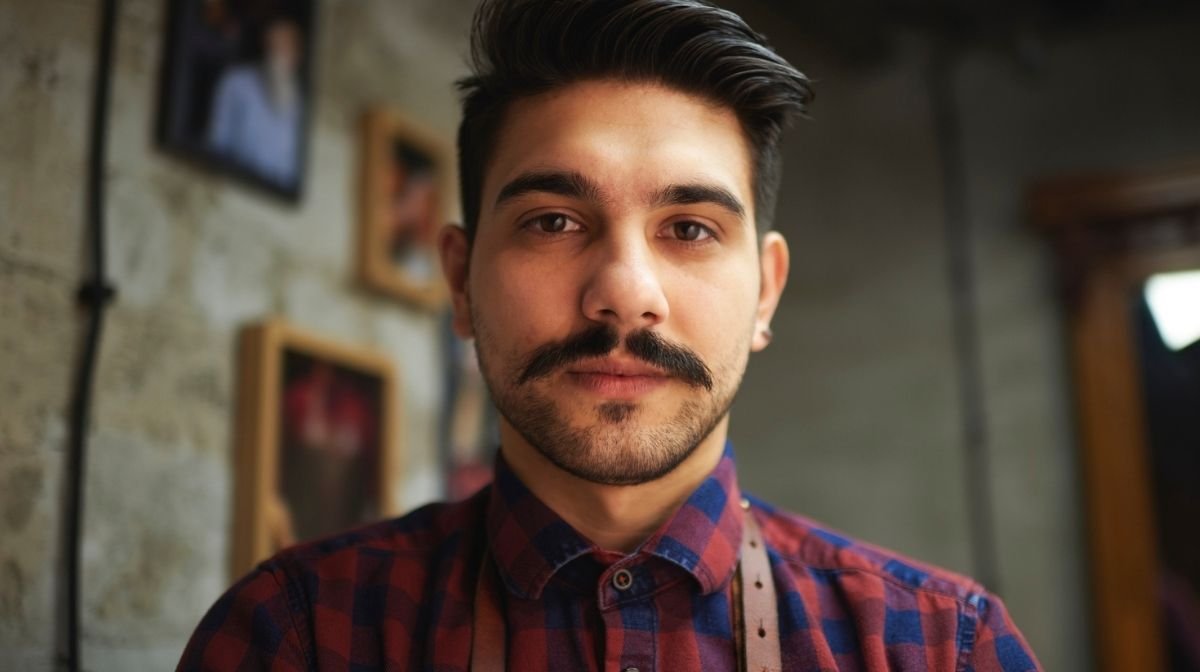 The King C. Gillette Beard Trimmer is the perfect tool for keeping your chevron moustache neat and defined, thanks to three interchangeable combs and 11 different length settings for you to choose from.