The bikini line is the lower half of your pubic area, specifically where this fold of skin meets the top of your thighs. As the bikini line is on display beneath the line of your bikini bottoms or swimsuit, many are keen to keep this area tidy and trimmed to feel confident during water-based activities.
Just as you're mindful of the general health and cleanliness of your body, your bikini line is no different. Cleansing the area keeps it odour-free, and removing bikini line hair can be an added step of hygiene in the cleansing process to stop sebum build-up from attracting dirt, as well as a personal grooming choice. If your go-to grooming method is shaving, it's essential that you're aware of the best way to shave your bikini line to avoid skin irritation and razor bumps.
We've got you covered in this guide, where we will explain how to shave your bikini line without getting a rash step-by-step.
How to Shave Your Bikini Line (Step by Step Guide)

Step 1: Gather your bikini line hair removal tools
Shaving your bikini line properly starts with a shaving kit full of the essentials for successful bikini line hair removal. You'll need to include the following:
A razor that's suitable for pubic shaving
We suggest our award-winning waterproof Venus Pubic Hair & Skin Razor, complete with an ergonomic handle and sharp blades for precision trimming to remove hairs without skin irritation, thanks to minimum skin contact.
Shaving gel for pubic hair
For easy lubrication, remember that shaving gel is an essential part of your bikini line hair removal kit. A scent-free, dye-free shaving gel like the dermatologist-approved Venus 2-in-1 Cleanser and Shave Gel for Pubic Hair and Skin is your best bet to avoid skin irritation, especially if you have sensitive skin. Its transparent formula is ideal for visibility as you shave to catch all stray hairs.
Dermatologically proofed blades to shave your bikini line
When you want to look your best in a flash, the last thing you need holding you back is a dull blade or a lack of razor refills. Gillette Venus Blades for Pubic Hair and Skin have been gynecologically and dermatologically tested for shaving suitability, so you can shave your bikini line with the ultimate confidence that your skin is protected.
An exfoliant for calm, cleansed skin
The best way to shave your bikini line begins with a pre-shave skincare routine to remove any trapped dirt and lingering debris on the skin for a smoother, cleaner shave. Typically, we think of exfoliators as coarse sugar scrubs; however, gentle exfoliants like the Venus Skin Smooth Exfoliant for Pubic Hair and Skin are specially designed for use on delicate areas like the bikini line.
A mild exfoliator with fine smoothing particles to get rid of excess sebum and dead skin cells, this pH-balanced formula is a handy bikini line shave treatment that leaves your skin soft and moisturised.
A moisturising aftershave solution
As well as a pre-shave routine, following up your bikini line hair removal with aftercare is just as important. Just as you'd moisture your legs post-shave, you'll need to keep your bikini line moisturised too. The Venus Daily Soothing Serum has been designed specifically to combat post-shave skin irritation and offer rehydration.
Step 2: Prepare your bikini line area for shaving
Start pre-shave preparation by trimming longer hairs and cleansing the area using warm water. Cutting longer hairs in advance will lead to a closer shave with your razor and washing before you shave your bikini line will soften your pubic hair, making it easier to remove.
Rinse away any excess hairs and exfoliate the area to remove any dead skin cells that could clog up your razor blade. It's also worth thinking about how you'd like to shape your pubic hair or if you'd like to remove it completely before you start shaving.
Step 3: Apply shaving gel to the bikini line
To help avoid razor burn, you need to lubricate the bikini area with a generous amount of shaving gel before you use your razor. Spread the shaving gel evenly over your bikini line for optimal hair removal.
Step 4: Shave your bikini line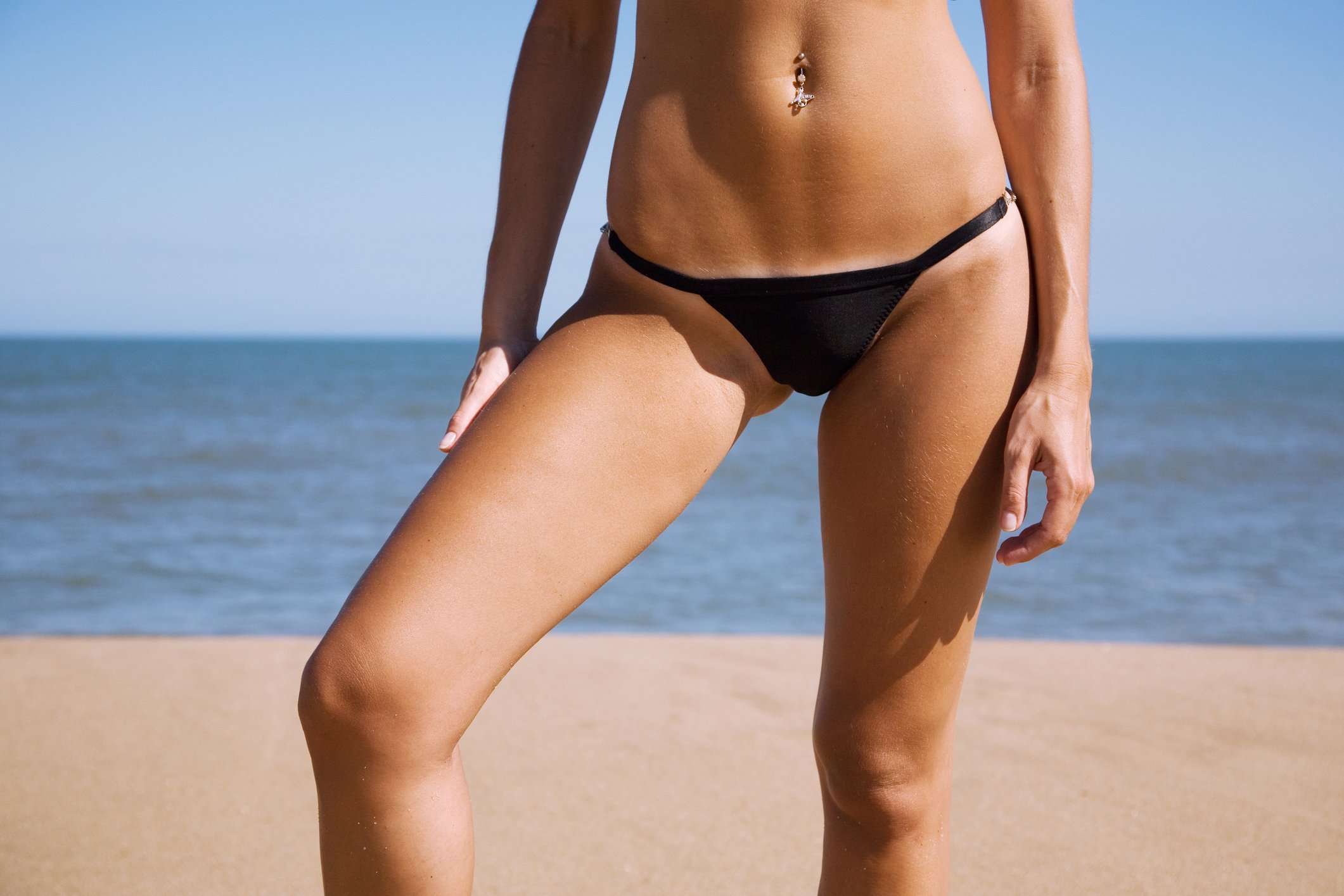 Now that you're ready to shave, it's important you move the razor blade in strokes that shave in the direction of hair growth, not against the grain.
If your razor becomes clogged with hair, be sure to rinse it out between shaving strokes before repeating the process to avoid skin irritation.
You can double check you've removed all the hair on the bikini line by trying on your bikini bottoms or swimsuit to see if any hairs stand out.
Step 5: Bikini line hair removal aftercare
Once all areas are hair free, follow up by washing off, drying yourself and applying moisturiser immediately to damp skin for maximum hydration.
Wear loose clothing after moisturising to allow the skin to breathe.
Main Tips on How to Prevent Razor Bumps and Skin Irritation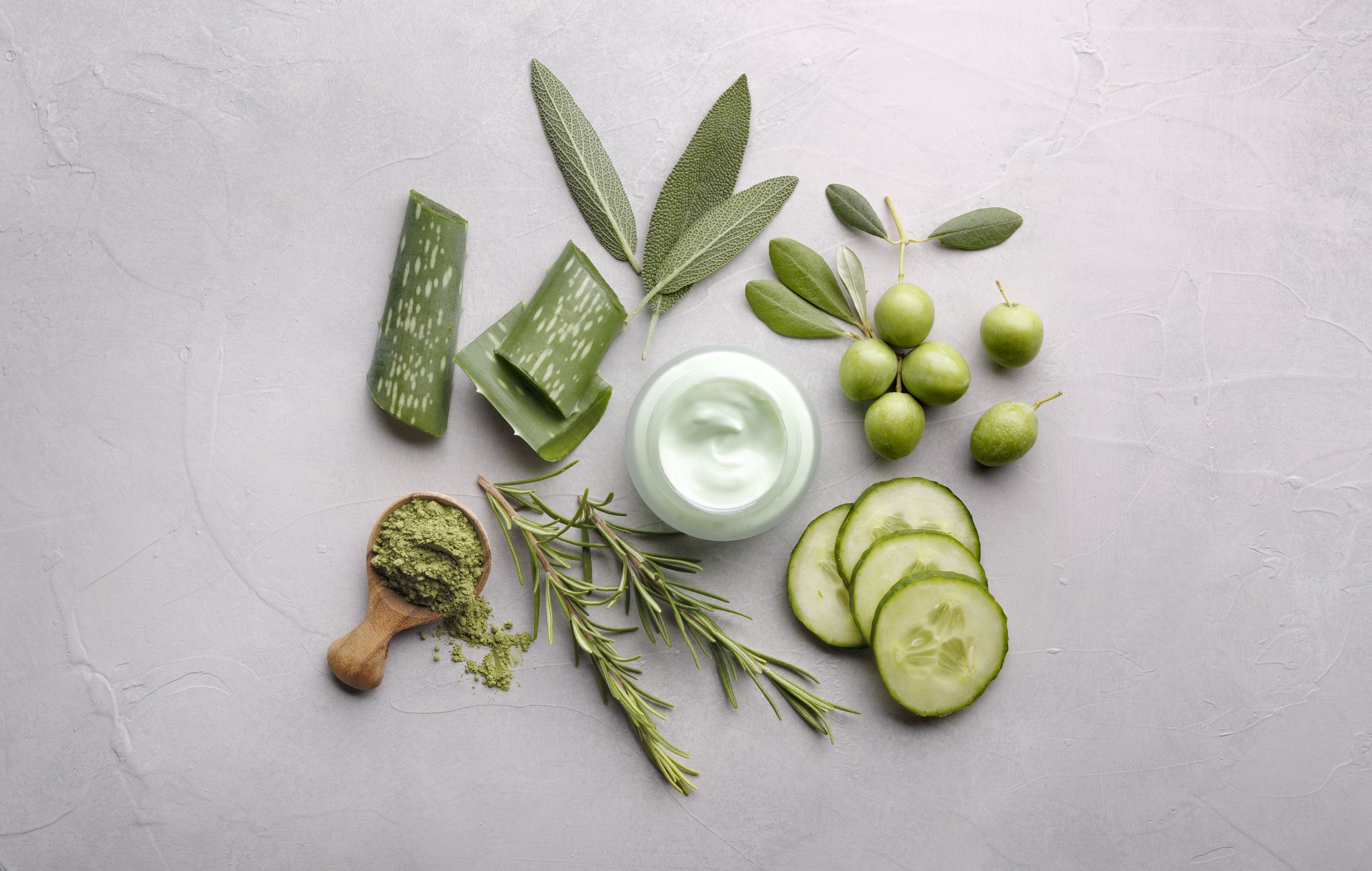 The best way to avoid skin irritation when shaving your bikini line is to commit to a thorough pre- and post-shave bikini hairline removal routine.
Use non-scented and non-dyed moisturising products at every step of the shaving process to avoid dry skin, which is more susceptible to cuts and irritation. You'll also want to use products with naturally antibacterial and antimicrobial ingredients like tea tree, witch hazel, jojoba, coconut, and aloe vera.
Avoid using a dull razor blade when shaving your bikini line, as this may cause razor bumps from overusing the blade against the skin. A sharp razor is always best.
You can also prevent razor bumps by ensuring you don't over-shave an area once the hair has already been removed. A clear shaving gel can assist you with this, as you'll easily be able to see when hair has been shaved off already.
Bikini hair removal can be simple with the right tools and routine. Using a sharp razor that's comfortable to grip and can easily reach every angle of your bikini line will give you a confident shaving experience and the best result. Combine your razor with the right pre-shave serums and post-shave moisturisers to avoid ingrown hairs, irritated skin or razor bump flare-ups.
Also check out our article about the best pubic hairstyles for women.