Male eyebrow grooming is becoming more and more fashionable. It's no longer unusual to see a guy getting his brows threaded at the beauty counter – although that can be a fairly uncomfortable experience (much like waxing), and not to mention costly over time.
Men's eyebrows can end up looking pretty unruly if they're not groomed occasionally, and you can easily do this at home if you've got the right toolkit.
Avoid a monobrow by keeping on top of any errant hairs in between your eyebrows, and make sure your face is framed by brows that actually suit its shape so you can stay looking sharp.
Why Do We Have Eyebrows?
It might seem like extra grooming work to maintain your eyebrows, leaving you wondering what the point of them actually is. However, eyebrows actually play a very important role in keeping dirt, sweat, excess oil and bacteria away from your eyes, so you can continue to see as clearly as possible.
How to Shape Eyebrows to Suit Your Face
Your eyebrows should frame your face, and you can make sure they do that from the right place by finding where they should start and end.
Do this by taking a pen or thin brush and holding it level with the outer edge of your nose – the parallel point on your brow bone is where the inner corner of your eyebrows should start.
Then, keep the pen in the same place but angle it towards the outer corner of your eye – this is where the outside edge of your eyebrows should come to.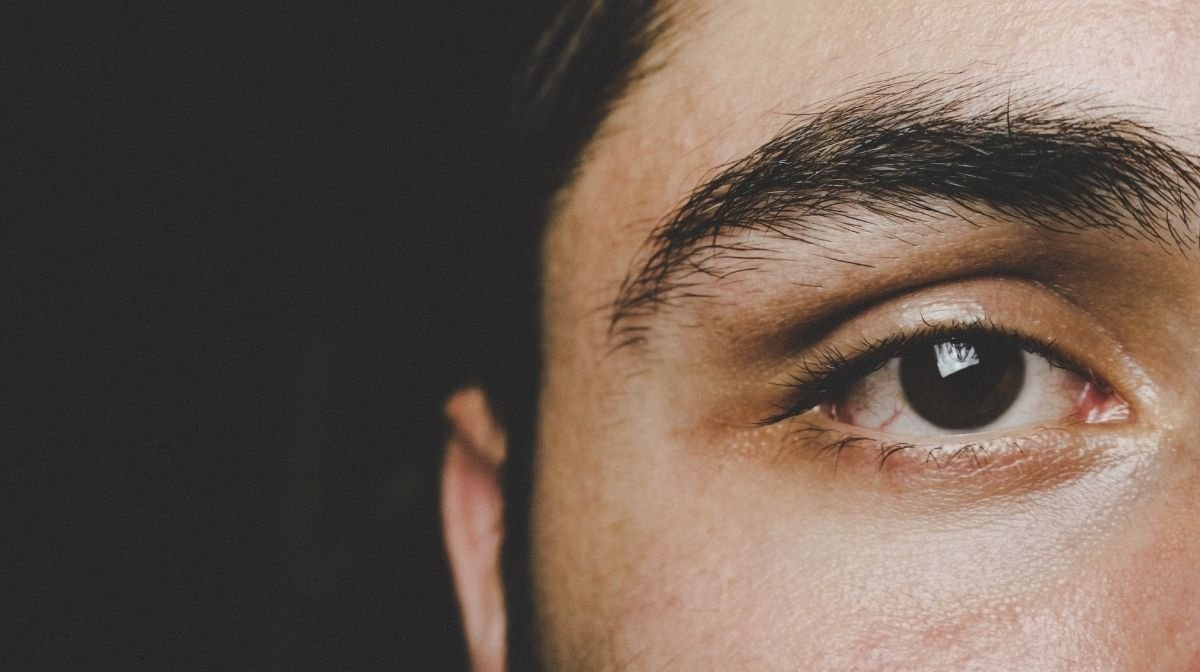 The angle of your eyebrows is also important, and it needs to suit your face shape.
Generally, straight eyebrows suit an oval-shaped face best, while slightly angled brows will help to add extra definition to a rounder face. If your face is more square, use an eyebrow trimmer to create subtly rounder edges to the shape of your brows. Meanwhile, guys with a heart-shaped face can get away much better with more defined angles or arches to their brows.
Ultimately, it's all about framing your face to show off your best features, so don't just plough straight in – give your eyebrow shape some careful thought first.
Do Eyebrow Hairs Get Longer with Age?
Eyebrow hairs actually can get longer as you get older, so if you've noticed a few hairs getting slightly out of control, this is unfortunately just a sign that you're getting older.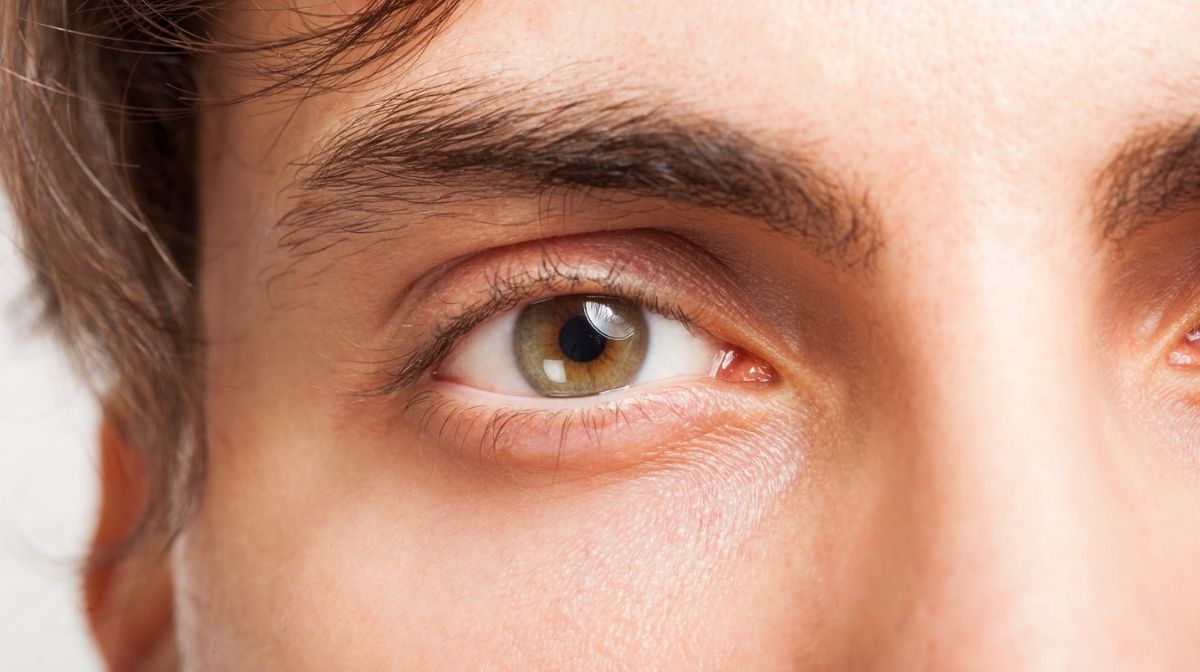 Fun fact: this extra growth happens as a result of your hair follicles being exposed to testosterone over a long-term period – which is also why you might start to notice unwanted hairs cropping up in your nose and ears.
How to Trim Eyebrows Successfully
The Gillette All Purpose Styler and Beard Trimmer doubles up as a great men's eyebrow trimmer. It has an in-built precision trimmer to help you to stay looking sharp, and you can even use it in the shower – although we wouldn't recommend doing anything to your brows without a mirror. Make sure you've got a steady hand and only trim off a little bit of hair at a time to avoid any unfortunate accidents.