Tidiness is half the battle to keeping your bathroom just right. Here's how to keep track of your bathroom.
Imagine you're getting ready for the first day at a new job. You have to start very early. You get out of bed so late that everything has to run smoothly so that you can make it on time. Off to the bathroom, then! But – oh dear, what does the place look like? Towels on the floor, items of all kinds scattered everywhere. You search desperately for your toothbrush and razor.
You find the razor quite quickly, but where is that toothbrush? Finally, behind the tap! The soap and hand cream have hidden it. You quickly squeeze some toothpaste onto the brush and run around in a panic while brushing your teeth. You just manage to dodge your flatmate's bedroom door as you gather up some clean clothes. "What are you doing with my toothbrush, bro?" he asks you.
This is just one of many examples that show how important it is to keep the bathroom tidy. It doesn't matter whether you live alone, with your partner or in a shared flat. In this article, we give you some tips on how to keep your bathroom tidy.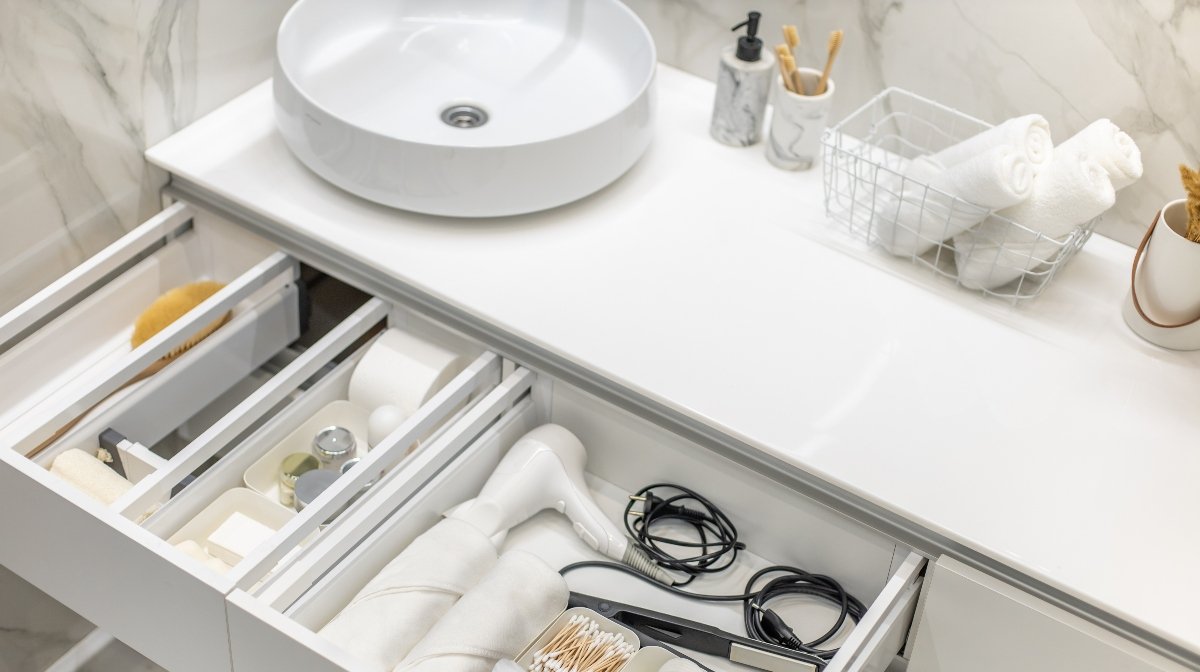 Organise Your Basics – It's Not That Hard to Get Started!
Even when trying to perfectly organise your bathroom, the following applies: Everyone starts small. The things you need every day usually cause the most chaos. True to the motto "little things make a big mess", assigning a fixed place to these everyday objects can work wonders.
The Right Place for A Toothbrush – for A Bright White Smile!
Let's stay with our example above and talk about the toothbrush. On average, you use it two or three times a day. So it's very tempting to just leave it lying around.
If you have a manual toothbrush, it's a good idea to put it in a cup. This way, you always know where it is, it dries faster in a vertical position, and the bristles stay clean. If you live in a shared flat or with your family, you can personalise this mug – for example, by adding your initials.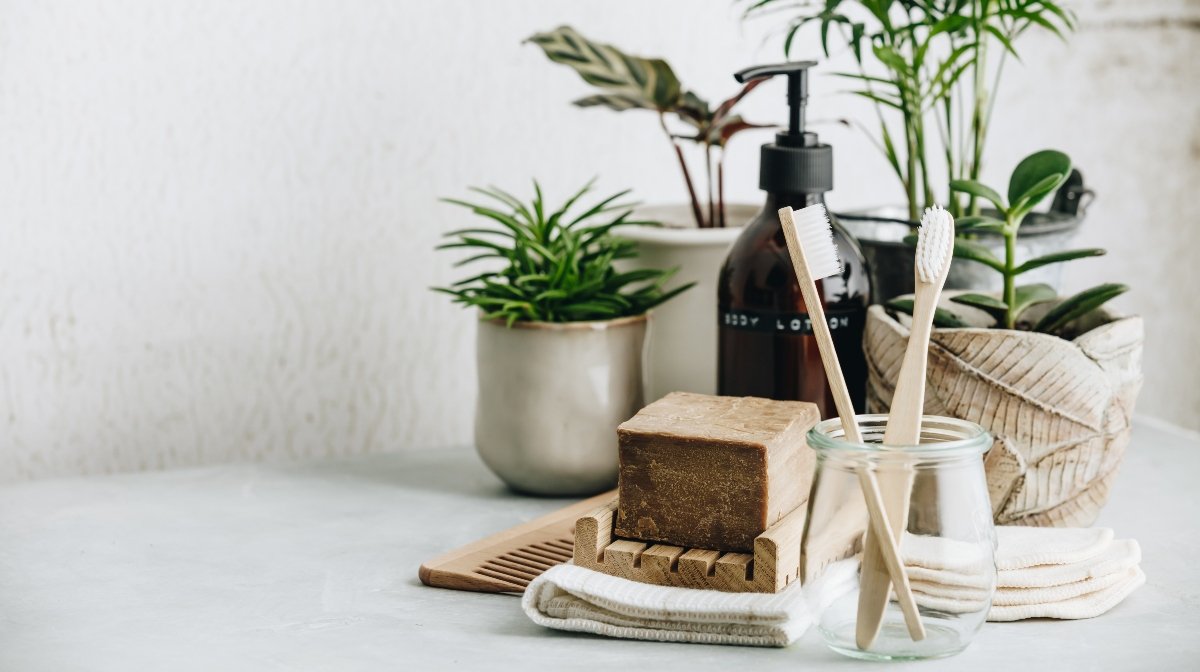 With an electric toothbrush, it's simple. Always put it on the charging station after brushing. This way, you avoid the unpleasant surprise of the battery suddenly running out, and you have a fixed place where you can always find it. In a multi-person household, the brush attachments can be marked with coloured adhesive tape.
Let's Face It! Keep Your Face Clean
There are also several options for washing your face. If you use a towel for this purpose, a towel holder is a good idea, giving your face towel a rightful place. In any case, it has no place on the floor – because you are inviting skin impurities.
If you use a flannel to wash your face, find a hook or something similar to hang it on. If you don't want to drill holes in the wall, you can use a hook that can be attached to the wall with a suction cup or adhesive tape.
The Second Act of Facial Care – Shaving
System razor, straight razor or electric razor, they all have one thing in common: when you're done, you should remove the stubble. Rinse it off with water and, if necessary, rub it off with a cloth. This will make the area around your sink look neater.
Your razor should also have a permanent place. You should make sure that the razor is not lying on the shelf with the razor blade facing downwards. This can cause the razor blades to become dirty and damaged, and they dry less easily. It is best to store the razor in a vertical position in a cup or similar container, such as the Gillette razor stand.