What is beard shampoo and is it really necessary? Beard care and hair care are often grouped together, but if you're after a well-groomed and impeccably kept beard, we suggest you keep reading. We'll cover all the main benefits of using beard care products, including the much-discussed difference between beard shampoo and regular shampoo.
What is Beard Shampoo
While all shampoos are designed to clean, beard shampoos are specifically formulated to moisturise, soften, and scent your beard too. So, if you're wondering how to wash your beard, your first step should be to choose the right product for your facial hair.
If you want to give your beard some much-needed hydration, a beard shampoo and conditioner will do the trick. Got flaky, itchy skin around your beard? Use a specifically formulated beard shampoo for dandruff.
Keen to start upgrading your beard care routine? Here's everything you need to know to keep your mane looking picture-perfect all year round.
Beard Shampoo vs Regular Shampoo
The hair on your scalp is different from the hair that grows on your face. You might have noticed this already, but facial hair is usually a lot thicker and a bit more wiry in texture.
But the differences don't end there! If we take a peek at what's beneath our hairs, we'll notice that scalp skin tends to be oilier than our facial skin.
What this means, is that using the same product you'd use to wash your hair on your beard might actually end up drying out your facial skin. Luckily, this is where beard shampoos come to the rescue!
Formulated with more gentle and soothing cleansers, beard washes clean your stubble, whiskers or full-on vikings, keeping your skin's delicate oil balance in mind.
Plus, they're designed to moisturise and keep your beards silky and soft, so you can finally say goodbye to itchy flaky beards.
Still not convinced by the beard wash vs shampoo dilemma? Using hair products may cause beard itch or even irritation. Hair shampoo is created to combat oily scalps and thus contains more aggressive cleaning agents. Even if you don't feel any discomfort when using these products on your beard, you may still be unnecessarily drying out your skin in the long run, making your beard prone to irritation.
Beard Shampoo Benefits
Now that we know that the best beard washes are designed for beard use only, we can explore all the benefits using beard shampoo brings to our facial locks.
Beard Shampoo Moisturises Beard Follicles & the Skin Beneath
The body naturally produces an oil called sebum which keeps skin feeling hydrated whilst also forming a protective barrier against external stressors, which can cause itchiness. Both hair and skin need this sebum to look and feel healthy.
The best beard washes only contain mild detergents that keep the level of sebum in your beard at optimum levels. Our King C Gillette Beard and Face Wash is designed to moisturise the skin and keep your hair healthy thanks to its formula containing argan oil, avocado oil and coconut water.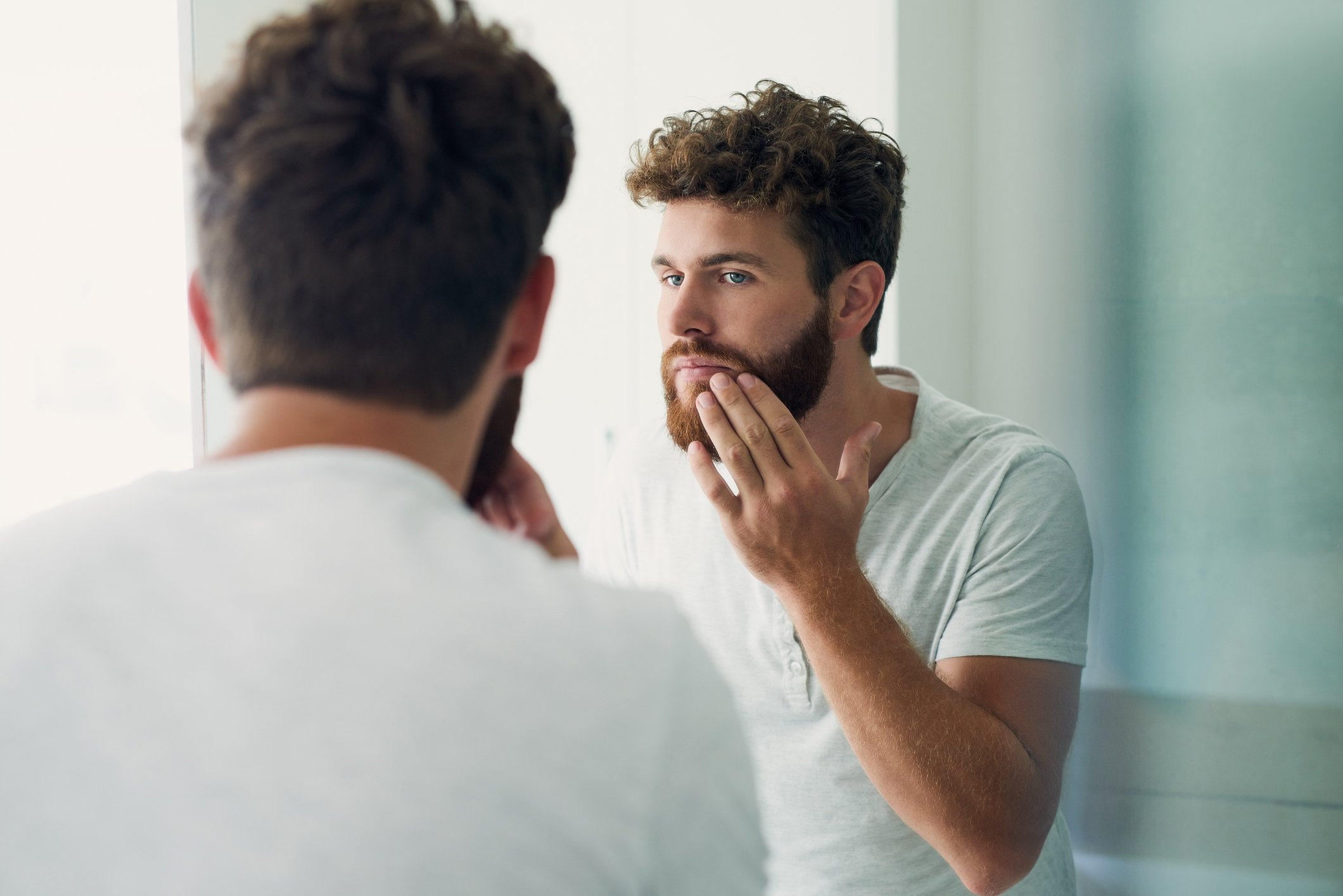 Beard Shampoo Softens and Smooths
Due to male hormones, like testosterone and DHT, beards have a coarser consistency than head hair, which doesn't require male hormones to grow. Unfortunately, this thick, coarse hair can make your beard look untidy, feel prickly and cause beard rash.
Beard shampoo is specially formulated to soften and smooth beard hair for a neater looking beard.
Beard Shampoo Neutralises Odours
Did you know that odour occurs when bacteria get trapped in your body hair? Well, your beard is no exception to this.
Secretion of natural oils and build-up of external pollutants and even food can make the beard a perfect area for bacterial growth. Using beard washes regularly during your daily face wash routine is a must to help prevent the build-up of bacteria and keep your beard smelling great.
How to Use Beard Shampoo
Wondering how to wash your beard? Here's our top tips on how to get a squeaky clean and super soft beard using King C Gillette's Beard and Face Wash.
Disepnse a small amount of our product in the palm of your hand and work it into a lather before applying it onto your wet beard and skin evenly. Work in gently in circular motions, ensuring you're covering all areas, and then rinse off using warm water. Towel dry and ta-da, you're done!