Masks (fabric, FFP2 or surgical) have become, over the last two years, an essential accessory in all of our lives. While its core purpose is to protect ourselves and others, it has also found its way into modern fashion, as we try to find ways to express our individuality in a world that feels increasingly constrictive.
However, although masks are essential in these times, they also pose new challenges when it comes to beard and skincare.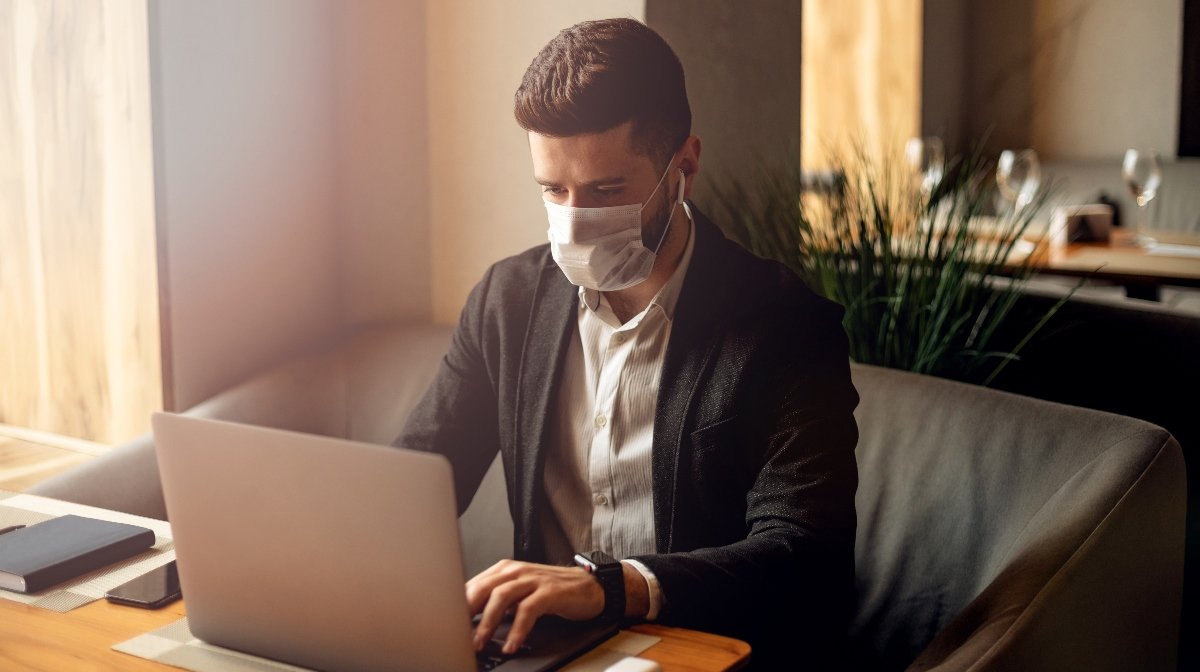 The Maskne Problem
You've probably heard the term maskne used before – perhaps on social media or in the news. It combines the words "mask" and "acne" and refers to how wearing a mask may increase the frequency of breakouts (blemishes or pimples) if your skin is prone to them.
Poor air circulation, heat and humidity combined with the friction caused by the mask constantly rubbing against your skin can lead to irritation, pimples or dryness around the nose, mouth and beard.
Furthermore, a mask rubbing across your face all day may cause small lesions to form which encourage bacteria and impurities to penetrate the skin. As a result, pores begin to get clogged up leading to various forms of acne. This bacteria can also cause your beard to feel rough and itchy too.
Fortunately, there are ways to prevent maskne without sacrificing your safety or the safety of those around you.
How to Prevent Maskne
1.) Wear Your Mask Where Necessary
Wear your mask only when it's necessary to do so in order to protect yourself and others. Follow the government guidelines and wear your mask in public places but also let your skin breathe wherever it can. Go for more walks in open fields or quieter neighbourhoods or wherever there's not as many people. Your skin needs this time to breathe. Suffocating skin weakens it and makes it prone to blemishes.
2.) Switch Up Your Masks
If you have to wear a mask all day long, alternate. Opt to wear several masks a day. It is the particles secreted by our breath that make the mask moist and favourable to bacteria. Make sure you're always wearing a mask that feels dry and fresh. Don't hesitate to change your mask every four hours if you can.
Opt for approved masks (especially FFP2 masks) which provide much better protection than other models.
3.) Wash Cloth Masks Properly
For cloth masks, it is imperative to wash them in boiling soapy water before you reuse them. Choose masks made with cotton fabrics if you can.
4.) Practice Good Skin and Beard Hygiene
Masks alone aren't responsible for maskne, personal hygiene also plays a significant role. We recommend getting into a daily cleansing and moisturising routine that'll limit how much bacteria can accumulate.
How to Treat Maskne
Maskne is not a disease, it's just undesirable (effect of the combination of mask + heat + humidity + friction on the skin). This means that it can be easily treated by making small changes to your existing skincare routine. Here are the steps you need to start incorporating:
Step 1: Cleanse Your Face and Beard
It's important to cleanse your face, morning and evening, to prevent dirt accumulating (pollution, dust, sweat, humidity, dead skin etc.). Plus nothing feels better than a warm, refreshing shower after a long day.
For your face, we recommend using the Gillette SKIN Ultra Sensitive Face Wash for a tried and tested (on men with sensitive skin) gentle scrub that won't leave your face feeling irritated.