With shaving foams, gels, balms and oils to choose from, it can be difficult to know which shaving products to buy.
Each type of shaving cream serves a different purpose, so here's everything you need to know about when and why to use different shaving products for smooth skin, a healthy beard and comfortable shaves.
What Does Shaving Cream Do?
Shaving cream can refer to either shaving gel or shaving foam, and it should be applied to the face before shaving to soften facial hair and deliver a smoother razor glide for a more comfortable shave.
How to Use Shaving Cream
Simply squirt shaving cream directly onto the palm of your hand before applying it to your face, or use a shaving brush to help you to get even coverage across the surface you're planning to shave.
How to Lather Shaving Cream
Working up a lather with your shaving foam or shaving gel helps to make sure your skin is protected while you shave. It's easy to create a lather with a shaving brush, or simply rub the cream between your hands a few times before applying it to your face.
What Does Shaving Foam Do?
Shaving foams provide you with a light, instant lather thanks to their airy texture. They go on pretty thickly, so they're easy to apply, and they're quick to wash away too due to their lack of stickiness.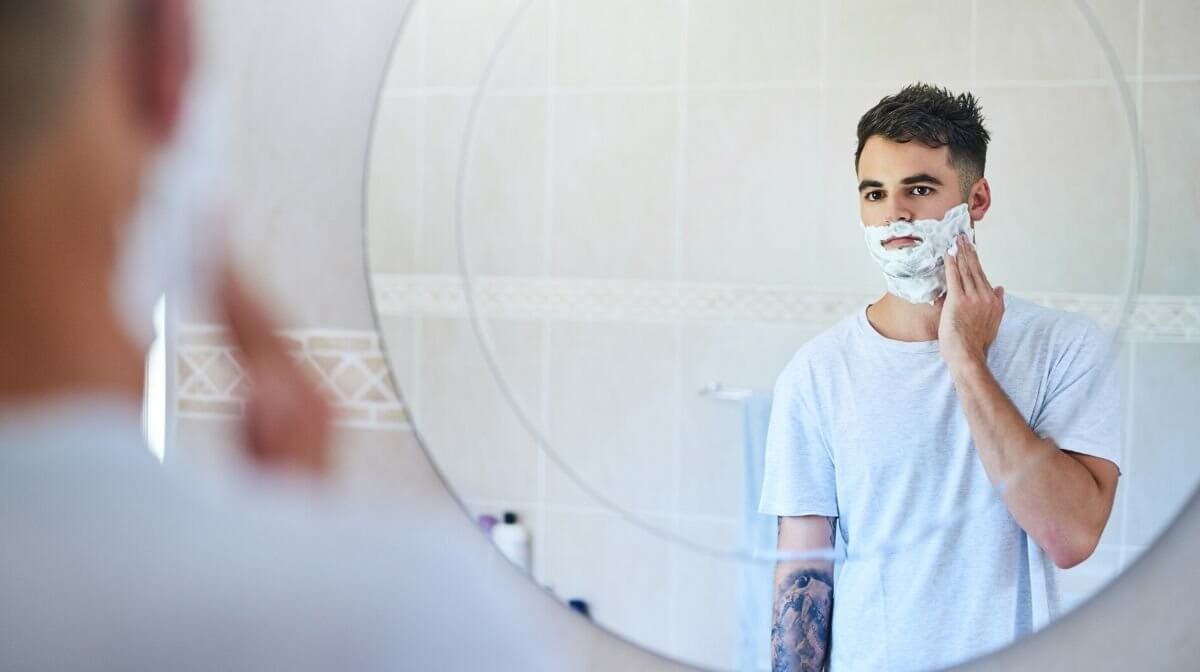 This makes shaving foam a good choice if you don't have much time to get up, shaved, dressed and out of the door in the mornings.
Some shaving foams even come with extra protection for your skin, like our SkinGuard Men's Sensitive Shaving Foam, which has been certified by the British Skin Foundation as suitable for sensitive skin.