A strong jawline can bring definition and character to your face. Although not everyone has a naturally chiselled jaw, there are plenty of simple ways to create the illusion of more definition. So, discover how to get a sharper jawline, with Gillette's expert grooming guide.
It's easy to compare ourselves to famous pop or film stars when looking in the mirror, but we can't all be Brad Pitt or Timothée Chalamet! As much as these Hollywood actors are blessed with an ultra-defined, smouldering jawline, you never know… in their early acting days, they might have read up on how to get a more defined jawline the same way you're doing now.
The best way to be happy with your natural jawline is to treat it with the same care as you would with other parts of the body – and sometimes, that involves giving it a bit of extra TLC.
There are four main ways to make your jawline look and feel more defined:
• Facial and body exercises
• Growing out a beard style that defines your beard jawline
• Achieving an ultra-close shave and using shaving balm
• Choosing clothing that flatters your jawline and face shape
With this in mind, here's how to get a more defined jawline and top tips for achieving a totally chiselled look.
Which Facial and Body Exercises Can Help Me Get a More Defined Jawline?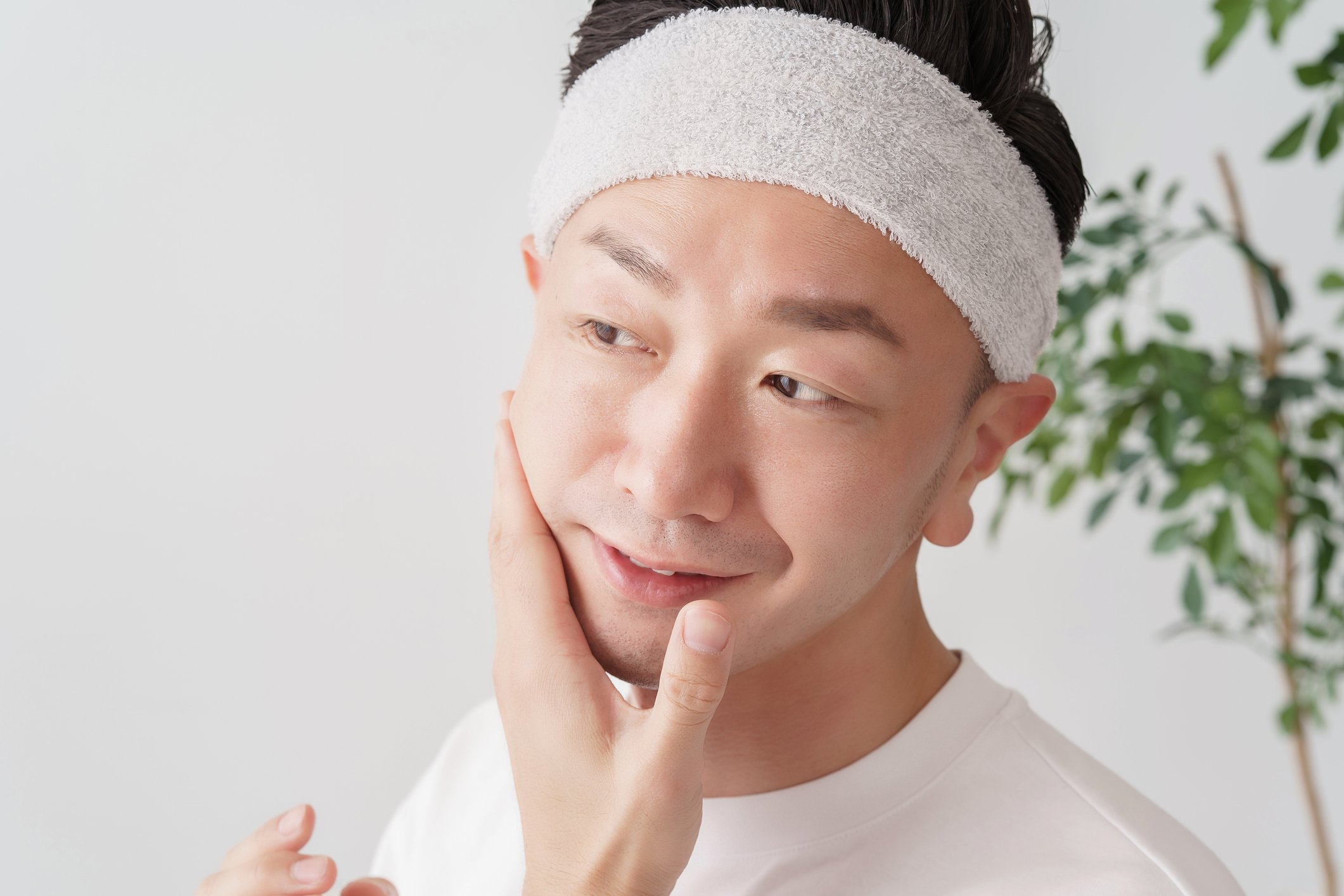 You might have heard that jawline exercises can give your face more defined edges. Whilst at Gillette, we believe grooming is the simplest way of creating a more defined jawline, we're as keen as you to find out what facial exercises work.
Just like you exercise your body at the gym, there are exercises that can help you tone your jawline too. Although you won't find any gym machinery for your jaw, here's a few facial exercises you can try:
Place your tongue on the roof of your mouth, behind your teeth, with your mouth closed. Make a humming sound for 15 seconds, before relaxing your muscles and doing the same twice more.
The tightening and untightening of your jaw, and the vibrations resulting from the humming, are believed to give your facial muscles a good workout. To see results, you'll have to repeat this exercise regularly.
Another beard jawline exercise to try, which you could easily integrate within your gym workout, is the abdominal curl. Just remember, when brining your chin to your chest, press your tongue to the roof of your mouth – this helps activate the front neck muscles.
Beard Styles to Create the Illusion of a Defined Jawline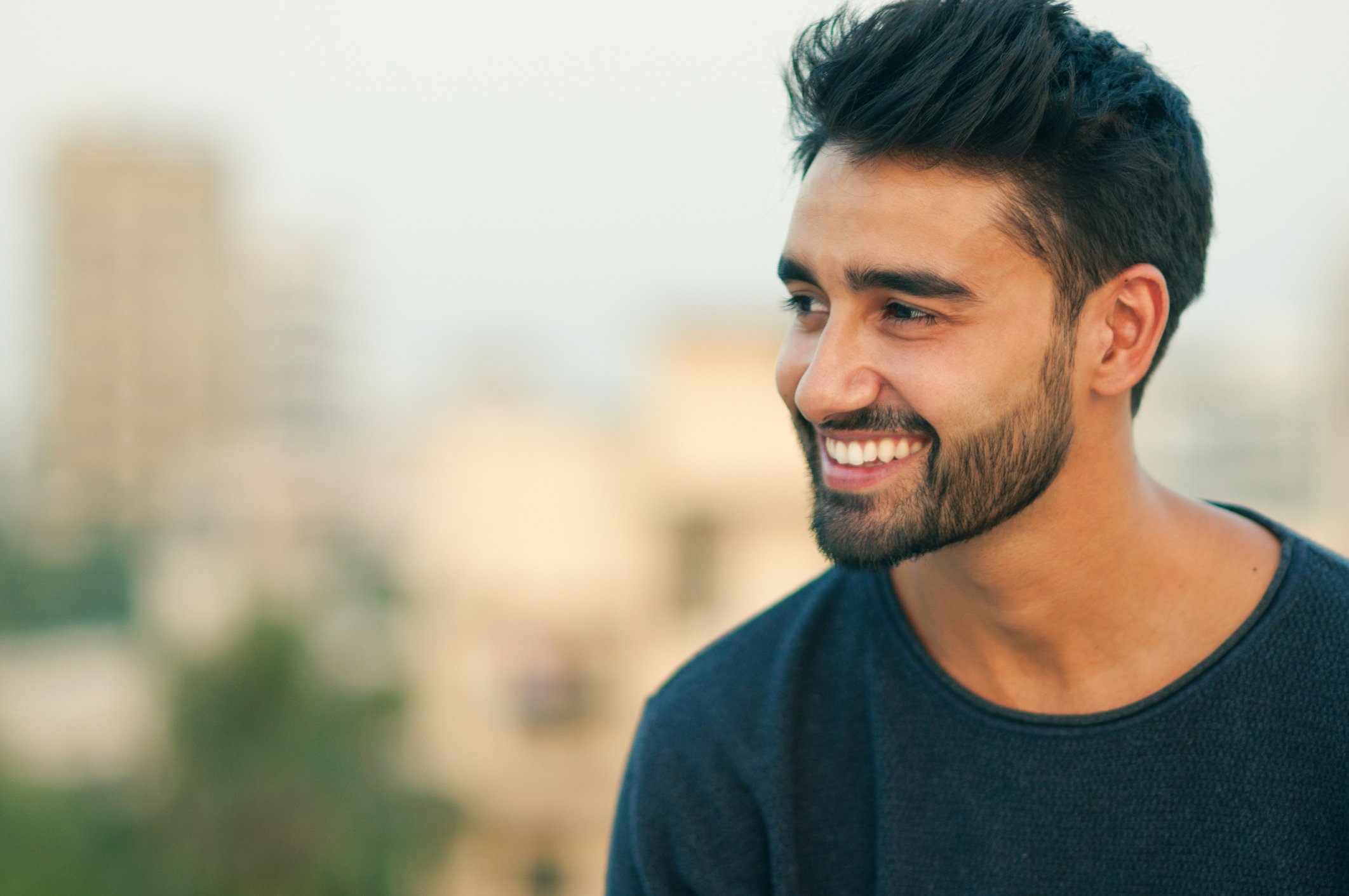 Your facial hair – or lack of it – can play a big part in how chiselled your jawline appears. Styles such as a chin strap beard, goatee or soul patch will instantly draw people's eyes towards your beard jawline, helping it to appear more defined.
Using a beard trimmer such as the Gillette All Purpose Styler can help you to create precise, defined lines around your chin to give the illusion of a more chiselled jawline.
Growing your facial hair out a little bit, perhaps in the style of a 3-day stubble beard or 5 o'clock shadow, can be another clever way to let your jawline stand out. If you don't want to be completely clean-shaven but don't want a full beard either, then a designer stubble could be the answer.