Shaving is about more than just the shave, the razor, or the blades. It's about looking and feeling good. It's about skin and self care. It's an entire experience — and we want to make it as easy and enjoyable as possible.
That's why we've launched the Gillette Labs line of men's grooming products. It's a full suite of tools engineered to upgrade your shave, from lather to aftershave for an effortless shave.
Whether it's a shaving gel or foam that helps protect against shaving irritation, a revolutionary razor that combines shaving with exfoliating, or an ultra-lightweight moisturizer, the Gillette Labs line has what you need for each stage of the shaving process.
Gillette Labs with Exfoliating Bar Razor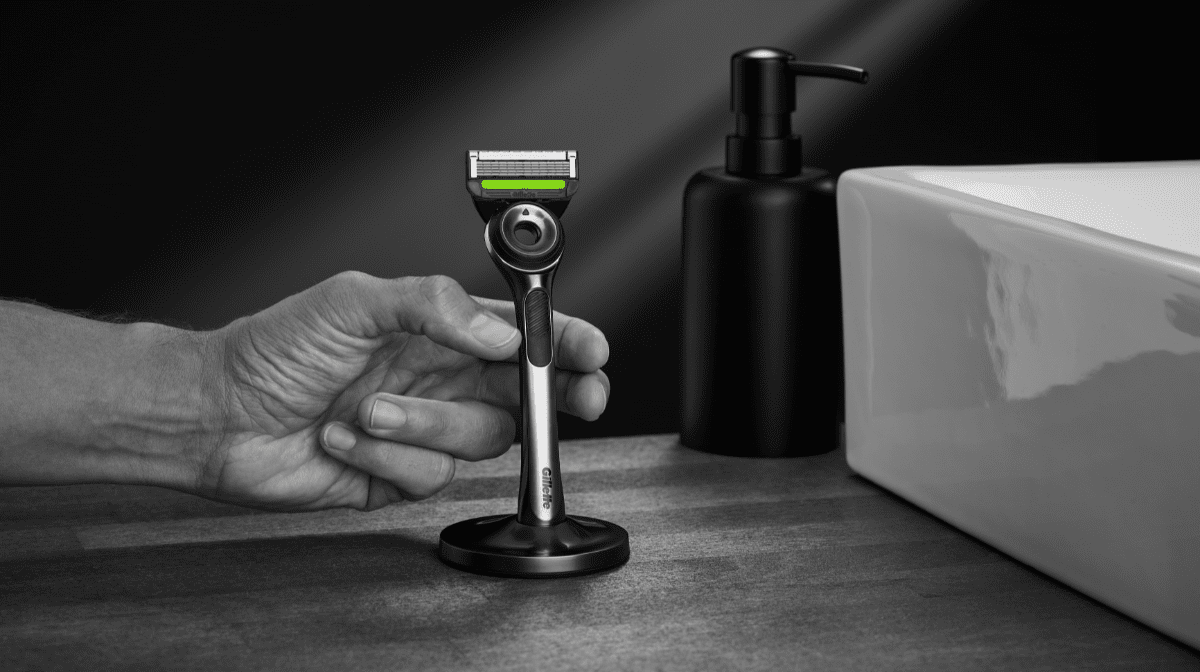 This sturdy, durable razor comes with exfoliating technology built into the handle to remove dirt and debris before the blades pass. This allows the razor to glide more smoothly across your skin, so you can enjoy a closer, smoother shave.
On top of that, the Gillette Labs with Exfoliating Bar Razor offers the following benefits:
Four of Gillette's thinnest and finest blades for incredible closeness and comfort.
2DFlexdisc circular pivot technology that maximizes blade's contact with the skin and adapts to the contours of your face.
Diecast zinc metal handle guaranteed to last 5 years.
Premium magnetic stand that keeps your razor clean, dry, and ready to use.