Whether you've planned a week lying on the beach, an adventure-packed trip away, or you're embarking on a staycation road trip, you need to think about your travel skincare this summer.
Long-haul flights, long drives, and exposure to the sun can all take their toll on your skin, meaning you need to be extra careful when it comes to shaving and looking after your skin.
You'll feel so much more confident this summer with skin that looks and feels smooth and fresh, regardless of how much facial hair you have. Here are our top travel skincare tips:
Looking After Your Skin When Travelling
Long-haul flights can be very dehydrating for your skin. The pressurised air in the cabin can leave your skin feeling dry and tight – not how you want to start your holiday at all!
To avoid stepping off the plane with skin that looks dull and feels far from what you're used to, make sure you drink plenty of water during the flight to hydrate yourself from the inside out.
Long car journeys aren't much better for your skin. If you're covering a lot of ground, your skin can be exposed to a high level of pollution along the way, potentially leading to a build-up of dirt and bacteria on your skin, which could leave you with a breakout of spots if you aren't thoroughly cleansing your face at least twice a day.
You should be extra mindful of your travel skincare if you're island hopping or travelling between different climates on your holiday. Going from hot, humid weather to somewhere cooler can leave your skin in need of extra TLC and nourishment to help it adjust and keep it balanced.
If you're heading somewhere cold, your holiday skincare should be all about moisturising and exfoliating; if you're going somewhere hot and sunny, focus on hydrating, cleansing and moisturising your skin.
Holiday Skincare Top Tips
Wherever you're travelling, it's important to wear sunscreen every day – even if you're somewhere cold. Protecting your skin from the sun will help to keep it looking younger for longer, whether you're hiding part of it behind a beard or not.
Using SPF all over your face will also help you to avoid unfortunate tan lines if you do decide to go for a clean shave halfway through your holiday. It's definitely a good idea to bear in mind before you reach for your razor!
Wear moisturiser and lip balm every day on holiday, and always cleanse your skin morning and night. This will help to stop your pores from opening up and letting in extra dirt, oil and bacteria, keeping you looking and feeling holiday-fresh.
Holiday Beard Care
You might be neglecting your usual diet and fitness routine on holiday, but you should never neglect your beard. Your travel skincare regime should actually involve paying even more attention to your facial hair than usual. Make sure you're washing and trimming your beard regularly to stop excess sweat and oil becoming trapped in your hairs and clogging your pores.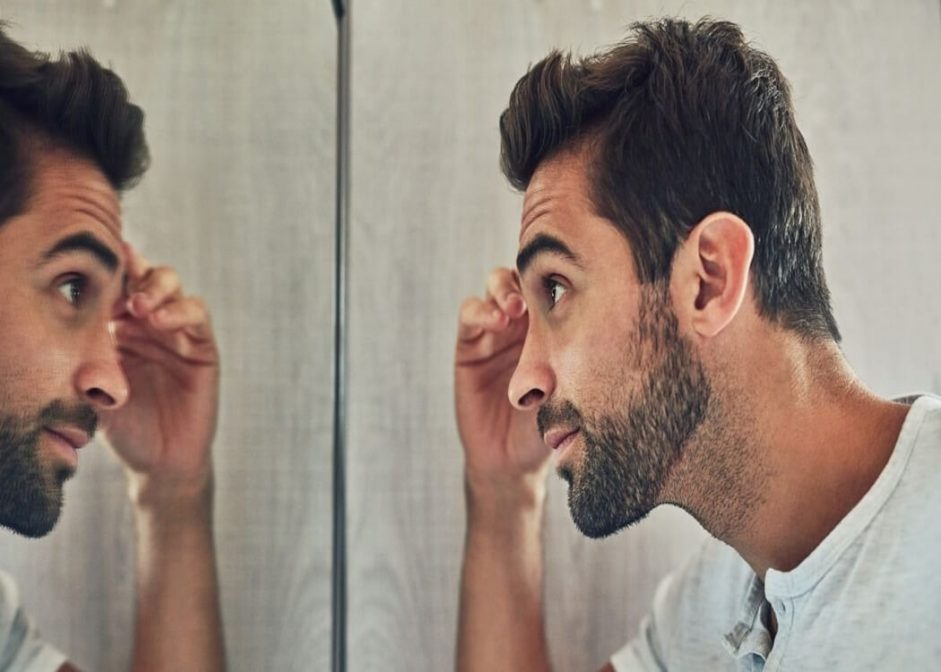 Keep your facial hair soft by using a moisturising gel like our ProGlide Sensitive 2 in 1 Active Sport Shaving Gel for Men. It's scented so you won't need to take up extra space in your suitcase by packing aftershave as well, and its cap is specially designed to stop excess gel leaking, so it'll be fine thrown in with your clothes.
You might decide that a clean shave is the best option for keeping your face and neck cooler on holiday. Take our Gillette All Purpose Styler with you, and you'll have loads of options!