Look around any male fashion guide today and you'll see that facial hair is a major staple for the modern man. But if it's left to grow freely, without care and attention, you'll soon be sporting a scraggly beard that doesn't flatter your face.
So how should you tackle this common issue as a guy growing out some facial fuzz? Getting a neat beard is a simple matter of finding the right beard style for you, staying on top of regular trimming and caring for your beard with a conditioning and cleansing routine.
Beard growth and thickness is largely down to genetic and hormonal differences so if you've got lighter levels of growth, you can now find out how to fix a scraggly beard and get that soothingly symmetrical style you've always dreamed of.
Why Does My Beard Look Scraggly?
If you're new to the world of facial hair you might be unsure about the difference between a scraggly beard and the common problem of patchy beard styles.
While patchy growth means you might have areas with no hair coming through, a scraggly beard is when growth gets out of hand and starts to look unkempt.
Two of the reasons your beard might grow a little bit patchier than somebody else's are genetic and hormonal differences between guys and grooming habits that don't give your beard the best chances of looking good.
So how can you stop that beard style you want to perfect from looking untidy? Well remember that longer beards take more maintenance so if you're going for something like a hipster beard and see it getting out of hand, you might want to try a shorter look, like a boxed beard.
How to Get Rid of Scraggly Beard Hair
In case you're wondering how to fix a scraggly beard, we've got a handy rundown of the tools and grooming tips that you'll need to stop this common problem in its tracks.
Before trying to shape up and trim a scraggly beard, it's worth getting your beard ready for action with these essentials:
Beard care products for a scraggly beard:
• Beard Oil – this product is formulated to make your beard hair softer to the touch with ingredients like avocado oil and Argan oil. Softer beard hair is a lot easier to comb and trim, stopping scraggly areas of your beard from developing!
• Beard Balm – This lightweight product is great for conditioning beard hair and is specifically designed to tackle the wiry and rough feeling that facial hair can quickly develop.
• Beard Brush – Any guy growing a beard should invest in a high-quality beard brush. This time-tested grooming tool helps to work knots and tangles out of your beard and lets you direct growth with ease.
• Beard and Face Wash – it is important to keep your hair and skin clean. This product contains coconut water, argan oil, and avocado oil to nourish your beard and leave you feeling fresh.
With these nourishing formulations and tools you condition and moisturise your facial hair as it grows. This makes shaping and combing growth a whole lot easier and gets you closer to a stylish neat beard look.
How to Trim a Scraggly Beard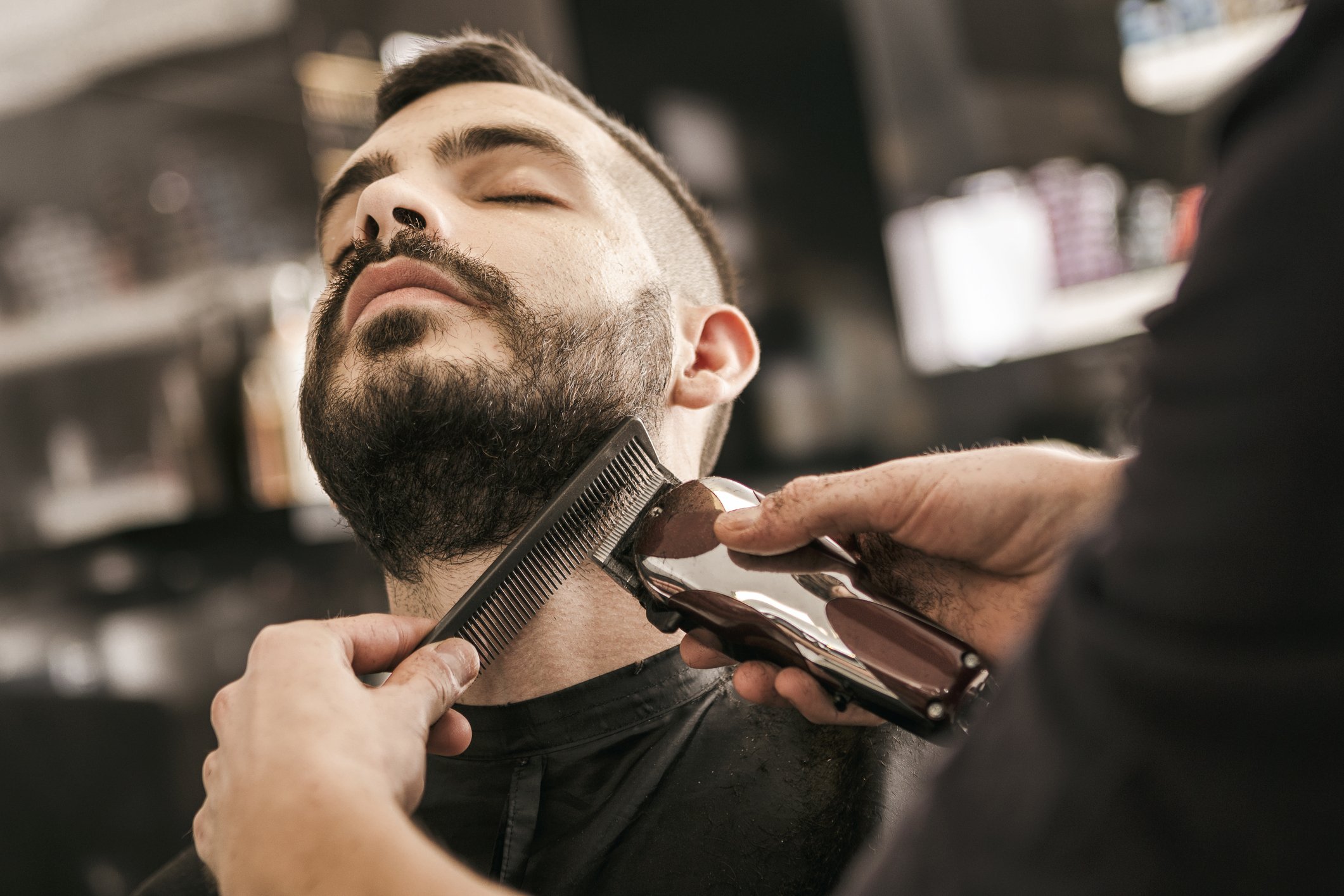 Looking at well-groomed guys can leave you wondering how to trim a scraggly beard and get your unkempt look under control. Thankfully there are some simple trimming tips that will stop you asking why my beard looks scraggly.
Remember that your barber would never start cutting your hair without prepping your hair's surface. That's where your beard brush and nourishing beard oil and wash come in. Once your facial hair is smooth and easy for your trimmer to glide through, shaping up will be a whole lot easier.
Find the right comb length for you with your high-quality beard trimmer and it's time to catch those straggly ends that stop your beard from looking sharp!
Keeping Your Beard Healthy and Neat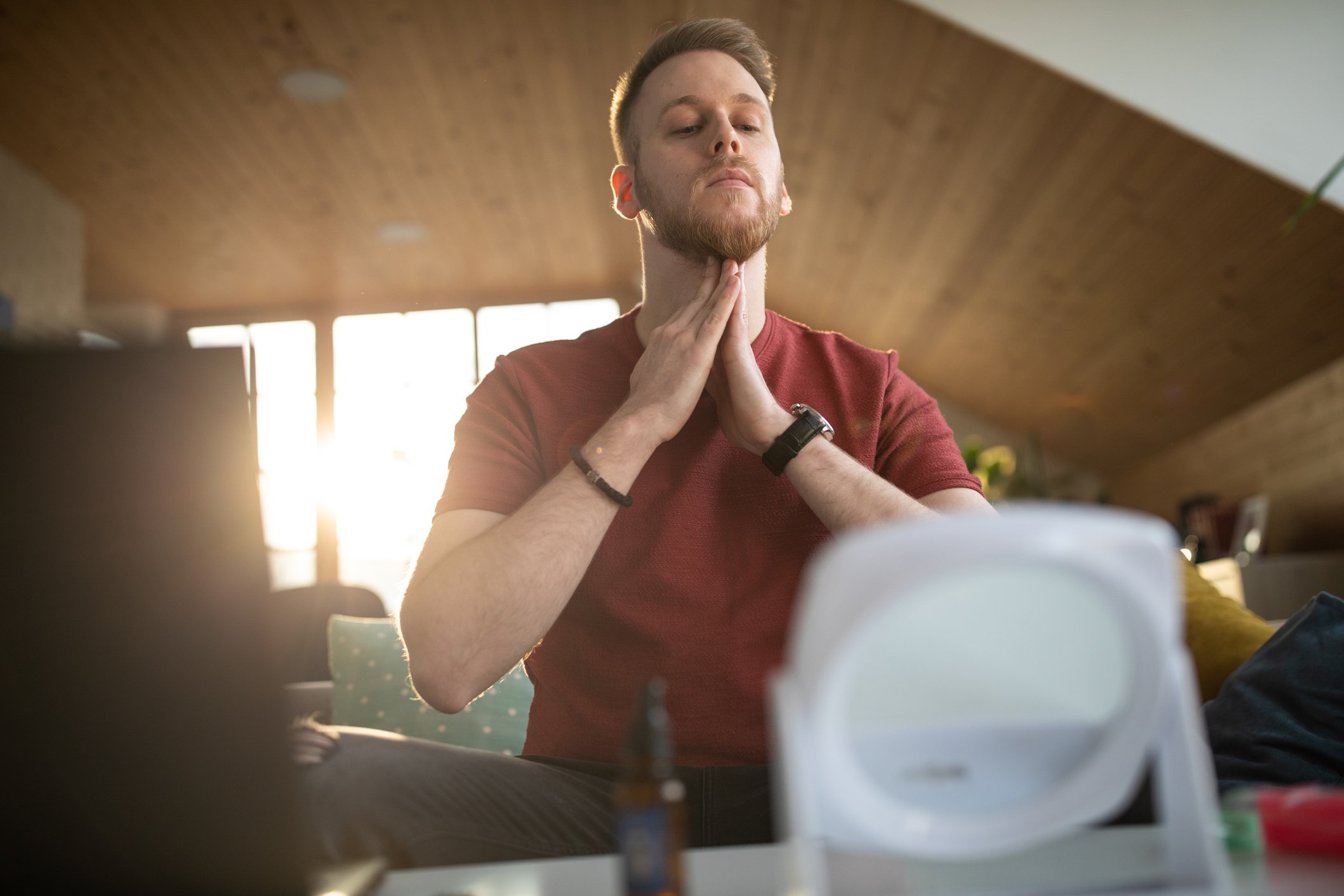 Remember that all of our beard care tips are not just for a quick fix – so to keep a neat beard that's eye-catching and healthy, you need to trim and care for your growth regularly.
Without knots and build-up of unwanted oils in your beard, it will finally be free to grow just the way you'd like it. Our dedicated beard grooming products are also great for exfoliating the skin under your beard and giving facial hair a real vibrancy.
Our final tip is to remember to define your beard neckline with your dedicated trimmer. Without a comb your trimmer will cut facial hair to 0.5mm length. So grab that powerful grooming device and get the shape up you deserve and avoid settling for a scraggly beard!
Discover the latest in male grooming with our nourishing beard care essentials and high-powered trimming tools from Gillette.