Beards can be fun, bold and exciting. While a well-groomed beard is always a classic, there's no harm in trying new shapes and styles on your beard.
From the balbo beard to the mutton chops beard, there are so many quirky beard styles that you can try. But the question is – how do you make them work?
With these bolder beard styles, they can be slightly more difficult to pull off. Stubble and circle beards are a safe bet – they look sharp and can be easier to maintain. But when it comes to these quirkier beards, there are a few steps you might need to consider.
Style It Out
Finding a style that complements your new funky beard is crucial. The clothes we wear and the style of our beards go hand-in-hand. There are certain outfits that can enhance your beard and make it stand out, while others don't do it any favours. Having a strong sense of style that matches your beard allows for a sharp look all-round.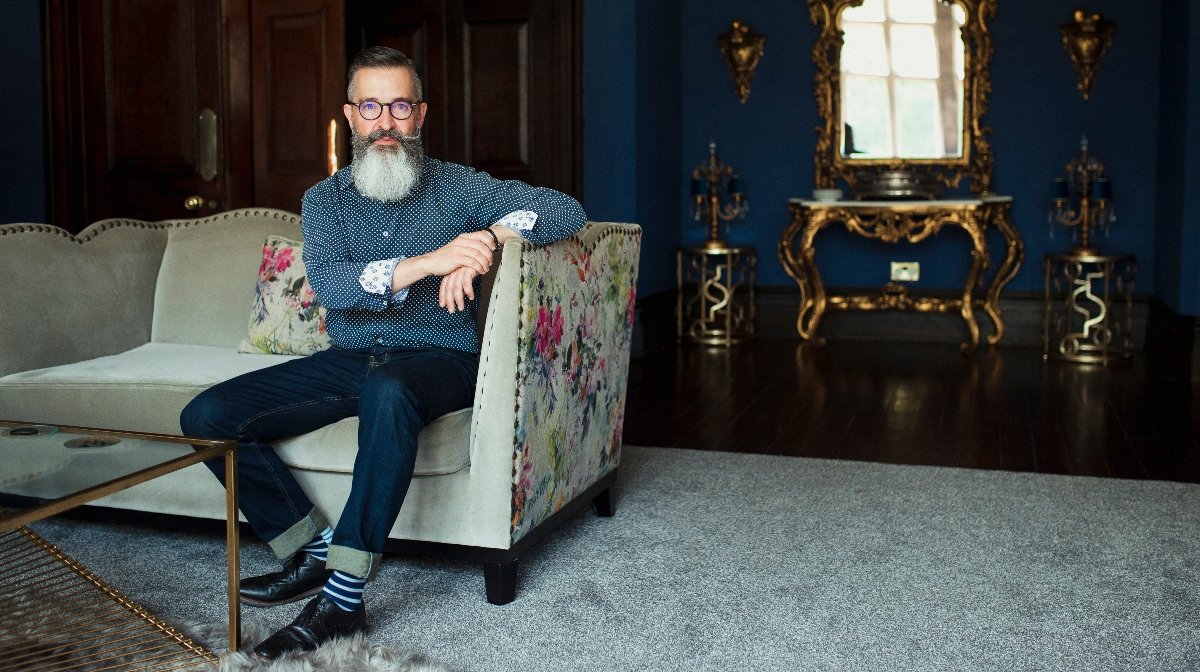 For those with a shorter beard, button down shirts paired with a blazer or jacket can be a great style choice – it's casual and classy at the same time.
If your bold beard has a fuller look, pairing it with a jumper can show a warm, comforting side to your personality. Chunky knit jumpers are a great choice for presenting a more approachable you, while still ensuring your masculine edge. But if you're going for a more burly look, try a checked shirt over a plain tee.
You might be wondering how to style an even quirkier facial hair style, like a handlebar or horseshoe moustache. These moustaches add extra edge and structure to your face, so matching that with your style is important. Try some patterned button-down shirts or a statement blazer – these pieces can help keep your look mature, but with a slight edge.
Dress however you feel comfortable, but don't be afraid to throw a few new, classy pieces in your wardrobe. If you want your beard to look fresh and smart, dress to match – your style and facial hair work together to create your look.
Confidence is Key
You know what they say – a bearded man is a more confident man. We know rocking a statement beard can feel scary, but you have to believe in yourself to really make it work.
Beards can be unique and bold, so don't be afraid to try a new style from time to time. Finding your own beard style can represent confidence and independence. Going for a quirkier beard style will emphasise this, as it can show that you know what you want, as you've gone for a bolder style than many of your male peers.
Don't be afraid to be unique and show your style in your own way. And remember, confidence is an attractive trait in a person – so make that beard work!
The Right Beard Care
Looking after your statement beard is a crucial step to pulling one off. Just like with a standard stubbly beard, you need to consider how you're taking care of your facial hair.
Beard oil is a great place to start. It's a lightweight product that is designed to help soften and smooth your beard hairs. Our King C. Gillette Beard Oil is made using plant-based oils to ensure your beard is getting the best possible nourishment. Our signature King C. Gillette fragrance also plays a significant role. The mixture of ginger and sage with notes of sandalwood and cedarwood make for a warm yet striking scent.