While you may have dipped your toe in the word of facial fuzz with a long moustache, growing out a fully-fledged long beard style is a more serious commitment. If you're ready to shape something a little thicker, you're in the right place.
Pairing a wild long hair and beard is something the Vikings may have been known for but if you style it right there's plenty of timeless looks that could work wonders for you in any setting. A long beard isn't just for lumberjacks anymore, it's a world of rugged styles that any man can embrace.
Before leaping headfirst into the world of long beard styling, it's worth familiarising yourself with some of the best styles and grooming tips. It's not too hard to stray into caveman territory if you're not on top of your trimming, so check out our long beard Bible and you'll be pulling off the rugged full beard of your dreams in no time!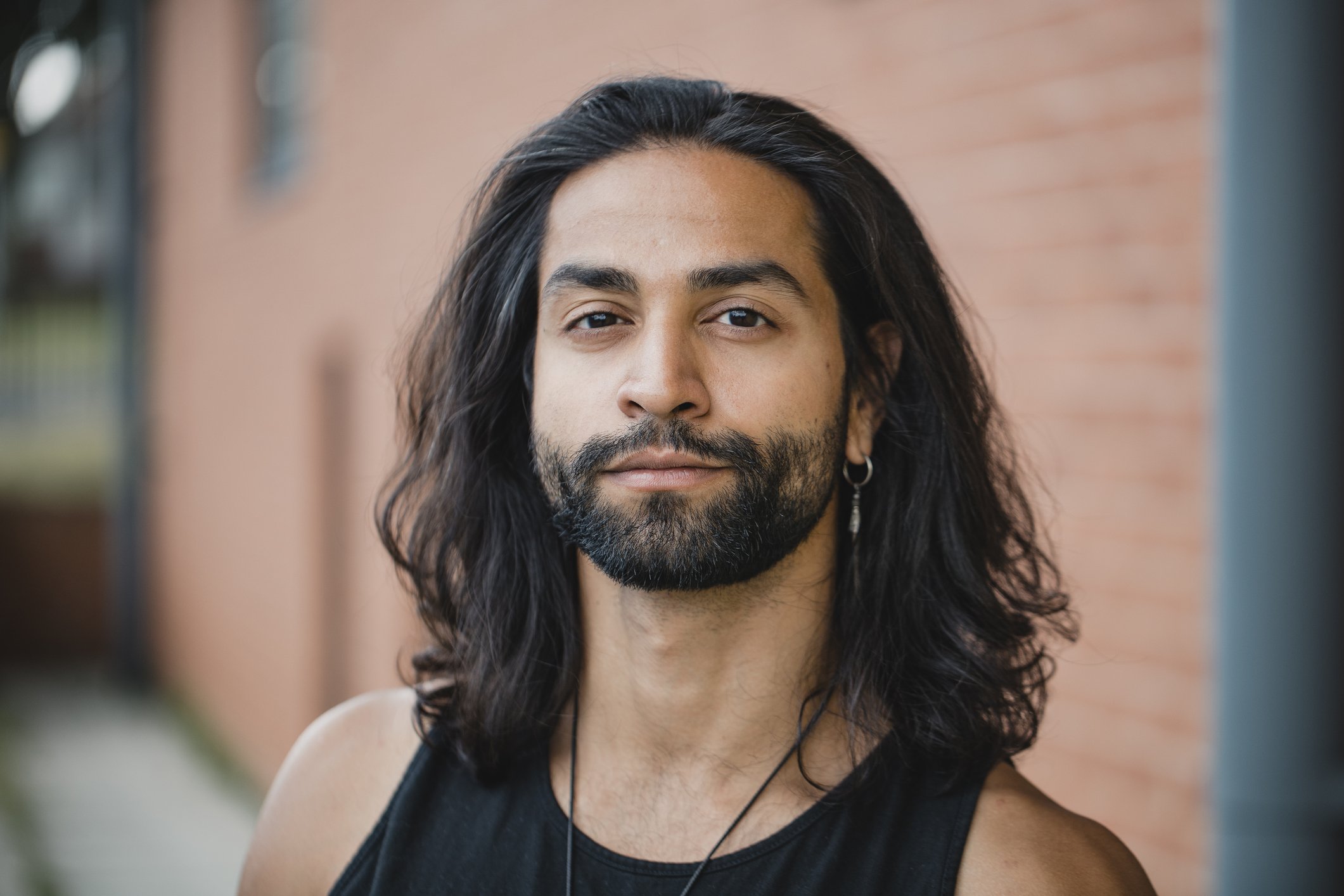 Long beard styles to try
So if you're thinking of growing out some 3 day stubble into a bushy beard, you'll want to know the best long beard styles to try out. We'll run you through the most popular looks and how to pair them as a long hair and beard style combination can also be a great styling option.
Before choosing a style, it's worth considering your face shape and what will best suit it. If you have a longer face shape, this can be perfect for styling a fuller look that traces your jawline such as a mutton chops style.
If you want to transform a shorter facial hair look into something fuller, the long goatee style is a great entry to the world of longer beards. To style this look, grow out a moustache and join it up with sideburns and growth on your cheeks. As you have growth in all these areas, styling will be minimal – just be sure to trim the edges and follow our guide to defining a neckline.
Our next long beard style is the big bushy beard. For those that want to dive headfirst into a longer look, this is the one for you. Remember to get plenty of rest and good nutrition to encourage thicker growth and you can let this one grow out to its full length. To ensure it doesn't get scraggly and unkempt, try using a beard comb and our nourishing and let this grow out to at least a few inches thick.
Trimming and shaping a long beard 
For any long beard shape, you're likely to have at least an inch or more of facial hair growth. To take care of this hair, you should treat it just as you would the hair on your head, giving it regular deep cleans and trims.
Before any trimming, we'd suggest using a product like our . The Argan oil and cleansing effects of his formulation will gently remove dirt, dead skin cells and oily build-up.
The next step to learning how to trim a long beard is to get familiar with comb attachments. Our is equipped with three combs and eleven length settings. The longer combs range from 13mm to 21mm so if you want to know how to shape a long beard, simply try this range of comb lengths to see which works best for you. We'd always suggest starting with a longer length before going shorter as you can keep trimming down if it's still too bushy for your liking.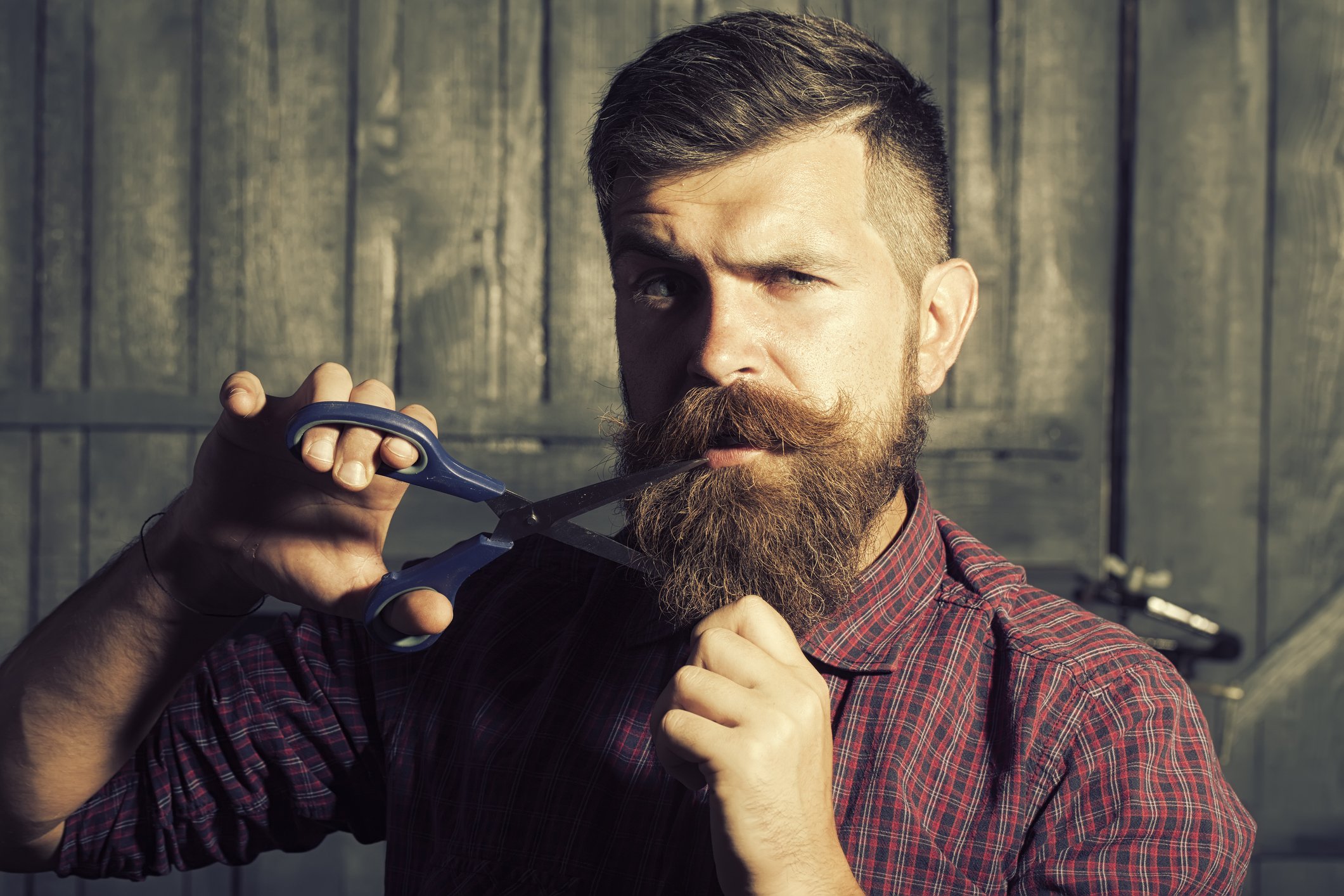 Using a long beard trimmer 
Our long beard trimmer is the perfect tool for styling any long beard styles. If you're going to try any long hair and beard style combinations, it can also serve as a hair trimmer to tidy up any overgrown length or sideburns.
Along with any thick facial hair, you may want to tidy up your neck or the edges of your beard. For this, you can use the beard trimmer without a comb to cut to 0.5mm length. To get a stylish contrast between a long goatee and the rest of your look this is essential as an overgrown neckbeard often looks unkempt.
It's worth knowing that beard hair grows at an average speed of 0.27mm every single day. This means if you don't want hair growing wildly in all directions, regular trimming is a must. Once you've chosen the right comb length, simply shave against the grain that your beard hair grows in – if you're ready to get styling check out our King C. Gillette Beard Trimmer for shaping long beards.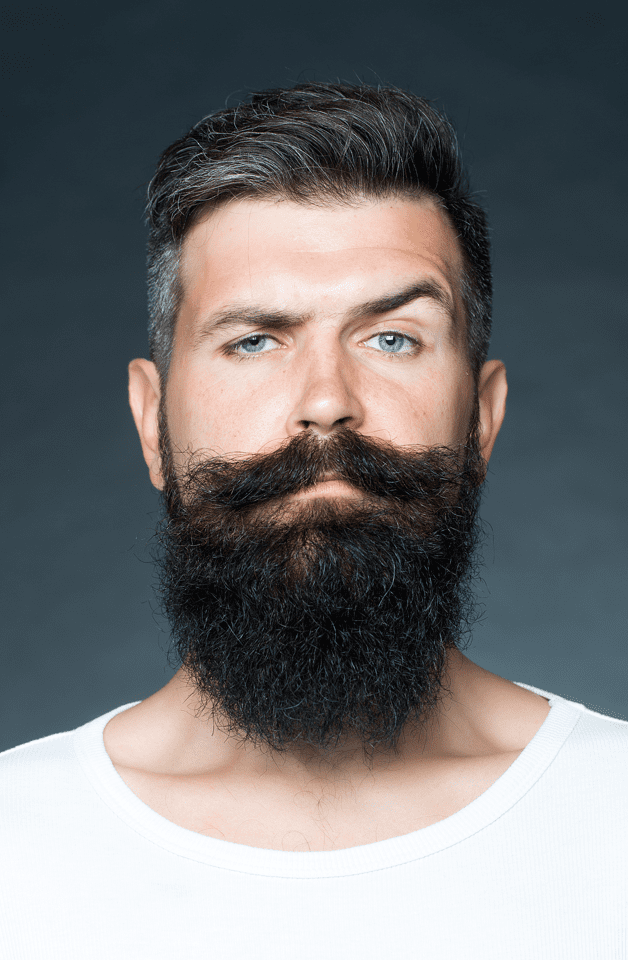 FAQs
How long does it take to grow a beard?
A full beard can take two to four months to grow completely as you can expect around an inch of growth a month. This means long beard styles take some patience but are definitely worth the wait.
How to grow a long beard neatly?
To grow a long beard without it looking scraggly and overgrown, you should wash it daily with a beard wash. Using a balm after any trimming also helps to condition facial hair and leaves it soft and nourished. This will ensure hair doesn't become prickly or wiry and let you style smoothly.
How to taper a long beard?
For a beard with a gradient, you simply need to select a shorter comb length for the edges of your long beard style. Once you've trimmed any straggly ends, give the outlines a tidy at a shorter comb to achieve a terrific taper.