Spring is about freshening up your look and seizing the warmer days on the horizon. So put your winter clothes back in the wardrobe and embrace our men's spring style tips.
1. Fabrics That Keep You Cool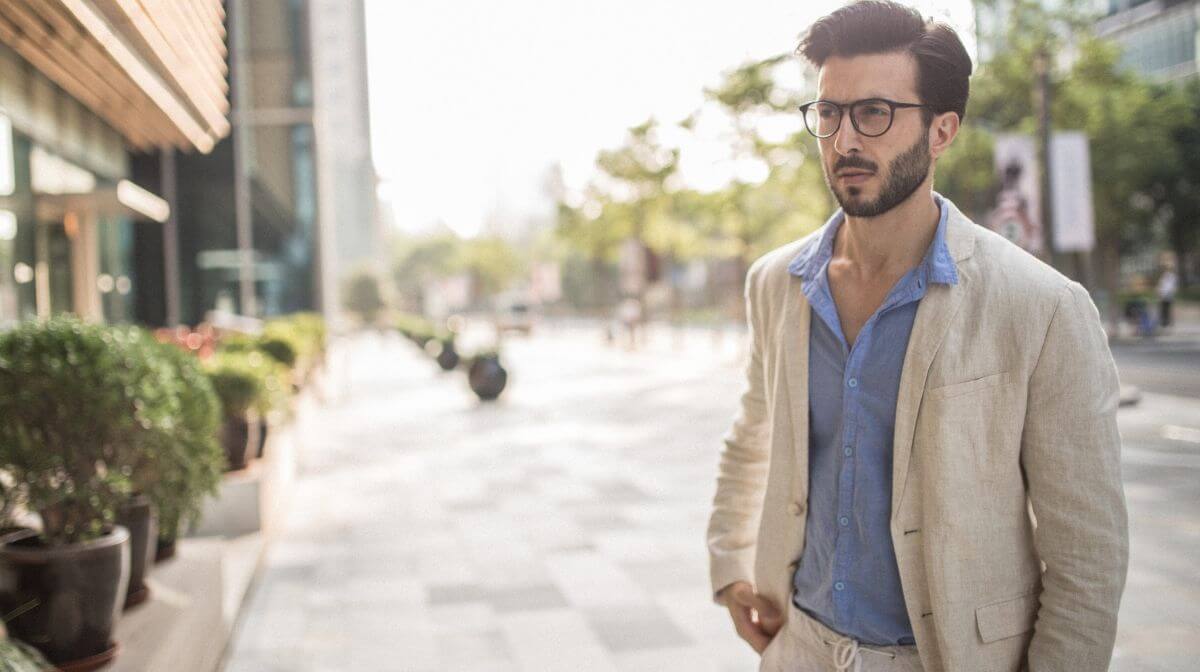 There's no better time than spring to embrace the benefits of lightweight tailoring. Equipped with a well-tailored, lightweight suit, any business meetings, weddings, and formal events you attend during the spring can be your time to catch the eye and leave an impression.
Winter staples such as wool will see you break into a sweat, which is why your transitional spring suit should be made from breathable fabrics such as linen, cotton twill or seersucker. Don't make the mistake of opting for looser-fitting suit. It's the fabric, not the cut, that will keep you cool.
As the temperatures begin to rise, many guys also find comfort in phasing out the denim, and introducing something lighter. Breathable, well-tailored chinos are a great choice for warmer days, and can remain a top addition to your wardrobe rotation as we head into summer.
When style and comfort are the aim of the game, simple slim or wide-leg chinos in black, navy or cream cotton chinos are ideal for casual or smart-casual outfits. They're so versatile, you'll wonder how you lived a day without them.
A word of caution though: rising temperatures don't necessarily have to mean an end to denim entirely. If you're someone who likes to wear jeans all year round, then consider opting to lighter colours during the spring months.
2. Versatile Spring Footwear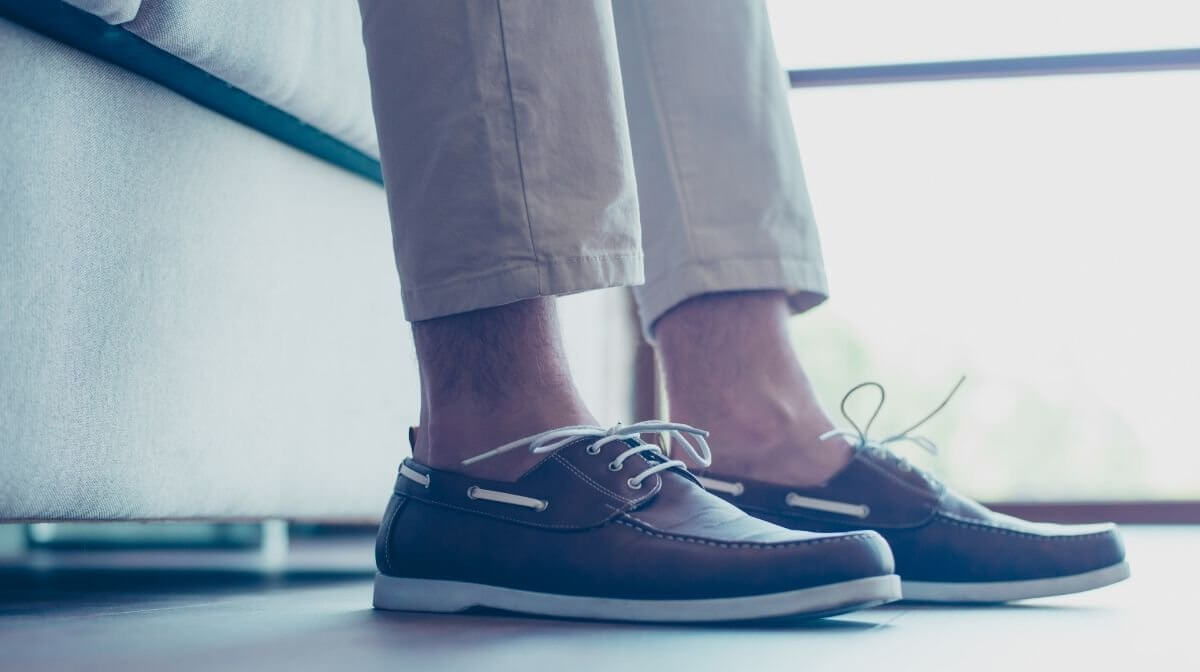 Make a versatile pair of suede or leather loafers the cornerstone of your spring wardrobe, and add a touch of smart-casual to any outfit – whether you're dressing down or up for the occasion.
Penny or tassel loafers in black, dark brown, or blue are the perfect teammate for smart trousers, chinos or shorts. Going sockless? Invest in quality low-cut invisible socks or loafer liners.  Match the loafer colour with your chosen legwear, then finish off the look with a simple striped t-shirt and striking blazer.
If you're looking for a slightly more casual springtime look, then consider a pair of low-top sneakers. A classic wardrobe staple, a pair of low tops work perfectly with chinos as well as jeans.
3. Lose the Sleeves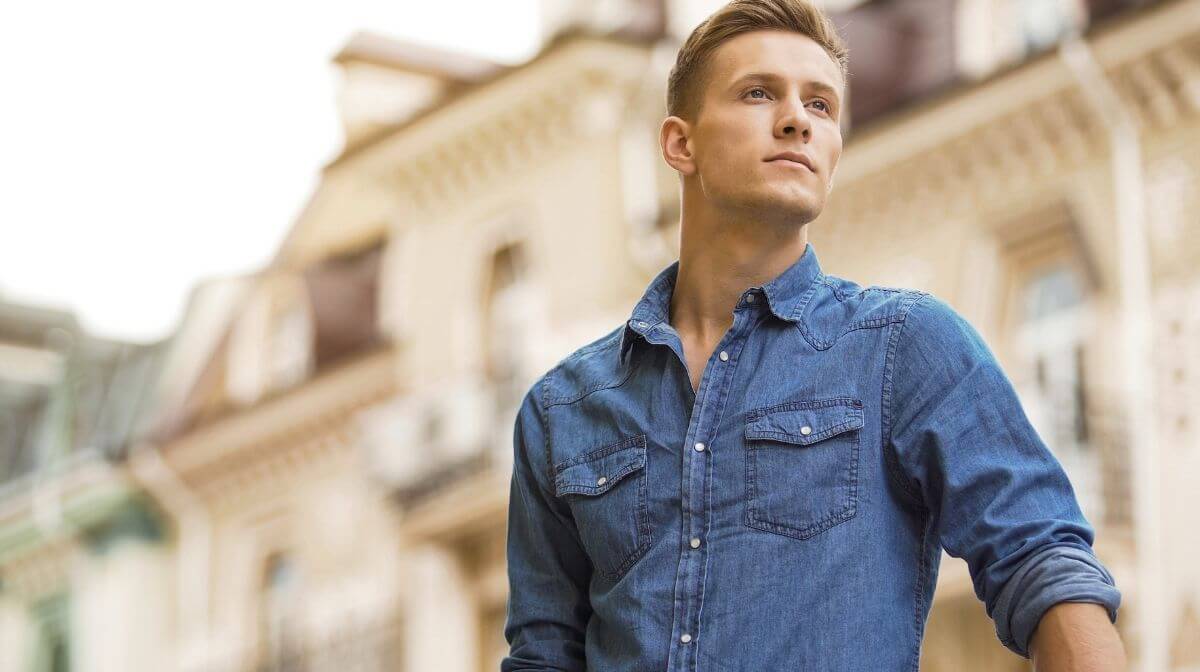 Refresh your spring line-up by drafting in bright and breezy short sleeve button-down shirts. Perfect for formal or casual occasions, paired with chino shorts or trousers, a slim fit shirt with sleeves revealing your biceps will attract attention and show-off your body definition.
Get the fit right — slim but not too tight. From traditional colours or floral patterns, take your pick. Tucked or untucked? It depends on the occasion, with the former a more formal look.
As an alternative, stick with your long-sleeve shirts, but roll up the sleeves. When opting for this look, be sure to keep the sleeves at an even length on each arm, and don't be afraid of a handful of creases.
4. Beard Styling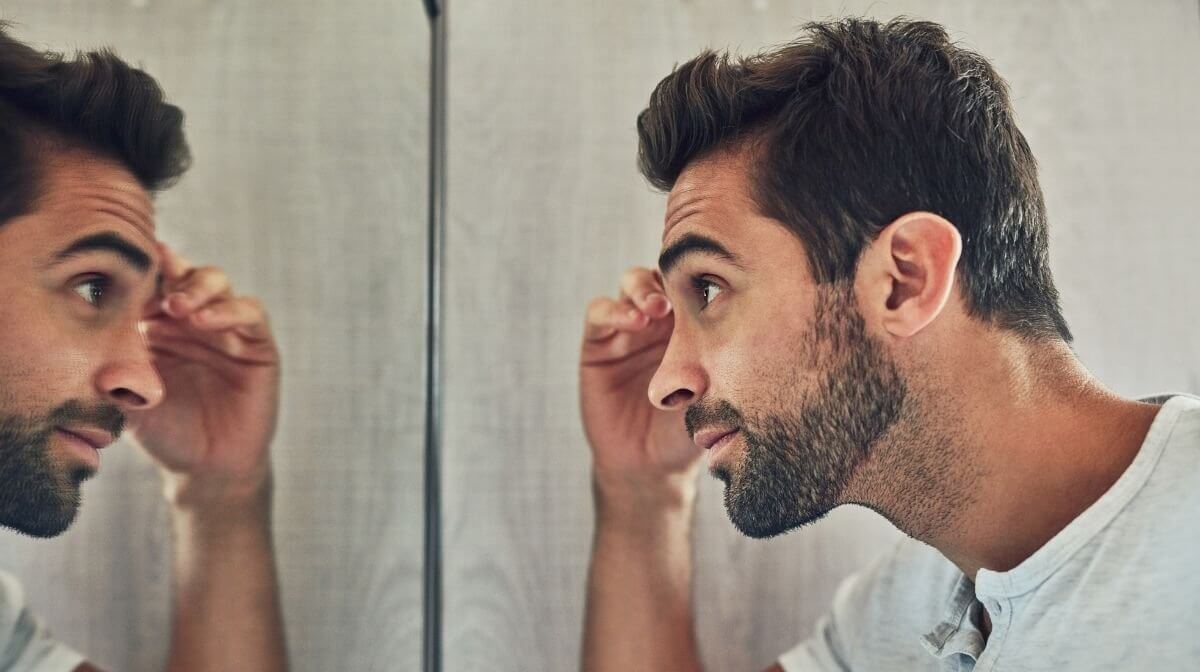 Many men to take the warmer weather as a cue to scale back their beard. Often this just means introducing some 3-day stubble in place of a fuller beard style, but for others, the springtime can hasten a return to the clean shave. Choosing whether to ditch, or tone-down, the beard is a personal decision, but you might find yourself feeling much cooler with a clean-shaven face.
If you want to retain your facial hair during the warmer months, all you need to be conscious of is making sure you keep your beard clean and well hydrated. There's nothing more irritating than a dry beard that can lead to itching, so stock up on beard oil and give it a good scrub every morning.