When you son needs to shave for the first time, it can feel like a real turning point in your relationship – it's a chance for you to pass on some crucial advice that he'll keep using for the rest of his life, and maybe even pass on to his own son one day.
You'll both know when he's ready for his first shave – the fluffy facial 'hair' will be a pretty big giveaway.
Shaving is something that soon becomes second nature, so you've probably not had to think about exactly how you go about it for some time. That's why we've compiled this recap of our best shaving tips for first-time shavers and old(er) hands who want to refresh their knowledge and pass on the best advice possible.
Shaving 101
We can all fall into bad habits, so even if you've been shaving for decades, it can pay to remind yourself of recommended shaving tips.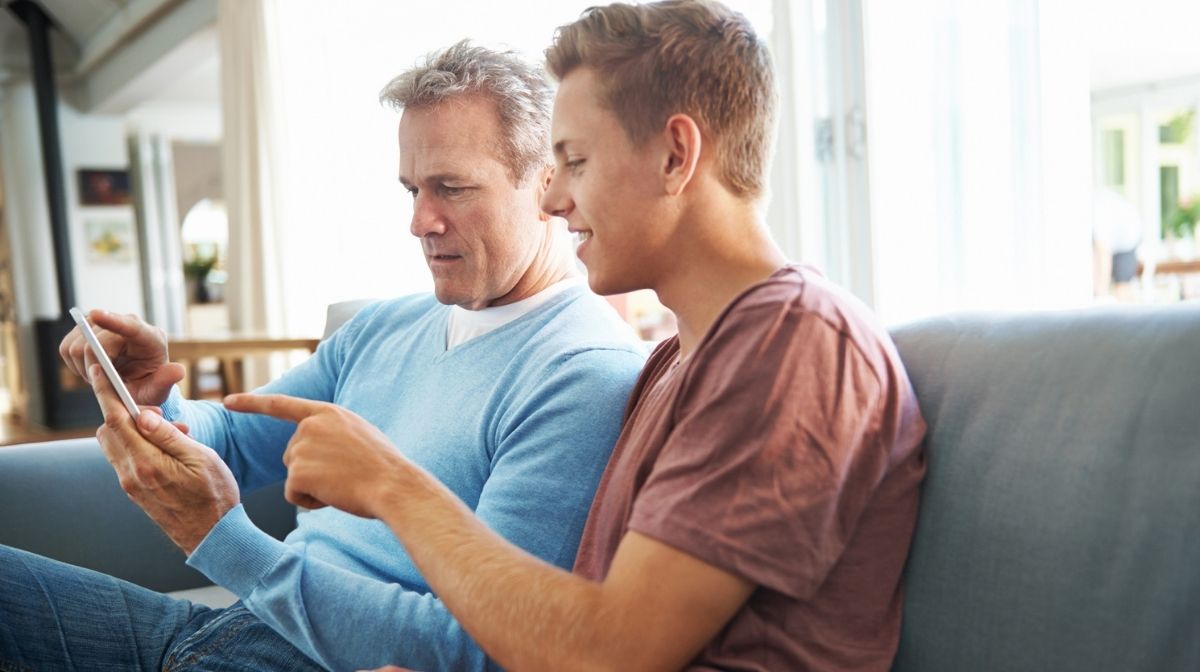 Shave Prep is Key
Make sure your son knows how important it is to use a shaving gel or foam – either is fine, as long as they're lubricating their face with something before they start.
Using a shaving cream softens facial hair to make it easier to cut, and it protects skin from the full brunt of the razor, which is especially important when shaving sensitive skin or if they suffer from spots. If you never had to deal with this yourself, check out our advice on shaving with acne.
Practice Makes Perfect
Using a razor can take some time to get used to, so it's a good idea to practice before shaving for the first time.
Gentle, downwards strokes that go with the grain (the direction that hair grows in) rather than against the grain are best for a comfortable first shave.
Suggest to your son that he practices these movements using something like a shaving brush or toothbrush first to get used to the motions.
Choose a Quality Razor
It can be hard to know which razor to choose when you're new to shaving, so if you've always used Gillette, point your son in the same direction.
Both our SkinGuard Sensitive FlexBall Power Razor and ProGlide Razor are easy to use to navigate all the curves and contours that can take time to get used to, thanks to the FlexBall technology in their handles.
These are both great choices for a first shave, but they each have their own unique benefits:
Fusion5 ProGlide has five anti-friction blades to capture virtually every hair for a beautifully smooth shave
SkinGuard Sensitive has a specially designed skin guard to reduce the pressure of the blades on the skin for a more comfortable shave and less risk of irritation, making it perfect for anyone with sensitive skin