Shaving is a life skill that, once learnt, is never forgotten. Passed down through generations from father to son, guiding your son through their teenage shave is regarded by many as a parenting milestone. But when years of experience have made the grooming ritual second nature, where do your lessons begin?
If you're in need of a refresher course, you're in luck. Our guide on how to teach your son to shave will ensure they are equipped with all the techniques and tips they need for a successful first shave.
At What Age Do Boys Start Shaving?
Boys can start shaving once they hit puberty and their previously fluffy facial hair turns darker and coarser.
Typically, this change occurs between the ages of nine and fourteen. Around this time, they may also begin to develop chest, armpit and pubic hair.
Puberty can be a tough and confusing time, but discussing this with your son can go a long way in helping them navigate the changes to their body.
How to Shave
Even if you've been shaving for decades, it's easy to fall into bad habits. From how to look after your razor to the importance of a post-shave routine, our back-to-basic guide will have you ready to teach your son to shave in no time.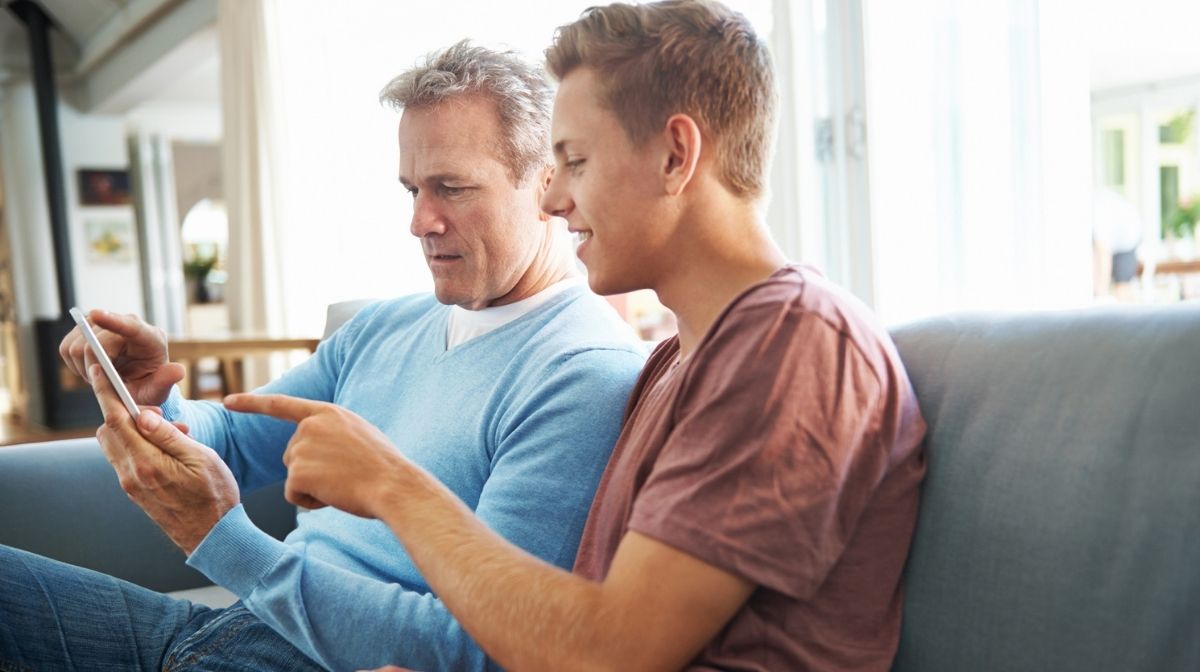 1. Prep The Skin
Teaching your son the importance of using shaving gel or foam is the first step to guiding them during their first teenage shave.
After washing their face with warm water, create a lather with shaving gel to provide a protective barrier between razor blades and skin. This will soften the facial hair and make it easier to cut – especially if you have spots or sensitive skin.
For more advice on this check out our guide to shaving with acne.
Top Tip: For an extra-smooth shave, advise your son to do their grooming in the shower. The heat and steam from the shower makes it easy for the razor to cut through their hair.
2. Practice Makes Perfect
Using a razor can take some time to get used to, so it's a good idea to practice before shaving for the first time. Going over how to take the strokes with a shaving brush or toothbrush first can get your son used to the motions.
Gentle, downward strokes that go with the grain (the direction that hair grows in) rather than against the grain are best for a comfortable first shave. Remember not to place too much pressure on the razor – let the blade do the work.
3. Choose a Quality Razor
Selecting a quality razor is key to a successful shave. Our SkinGuard Sensitive FlexBall Power Razor and ProGlide Razor have FlexBall technology, which will allow them to navigate the tricky curves and contours of the face effortlessly – ideal for a shaving novice.
Both make great choices for a first shave, but each has their own unique benefits:
• Fusion5 ProGlide is equipped with five innovative anti-friction blades that capture virtually every hair for an impressively smooth shave
• SkinGuard Sensitive has a specially designed skin guard that decreases blade pressure on the skin, providing a more comfortable shave.