From grungy skater boy to vibrant maximalism, matching your style to your mood and personality is trending more than ever. However, with so many different fashion aesthetics to select from, sometimes it can be hard to decide which one is the best fit for you.
One of the easiest aesthetics to adopt is minimalism. Perfect for the modern-day man, minimalist style is a great place to start if you're interested in experimenting with your look and honing your fashion credentials.
Read on to discover how you can embrace minimalism in both your wardrobe and grooming regime.
What is Minimalism?
Minimalism is a concept that uses simplicity to create maximum effect. This design style focuses on a deliberate lack of decoration; celebrating space and incorporating monochrome and clean lines.
What is a Minimalist Aesthetic?
A minimalist aesthetic applies the characteristics of minimalism to a lifestyle. This can cover everything from interior décor to clothing and grooming.
In recent years it has gained popularity, with adopters embracing it as a rebellion against over-consumption and excess.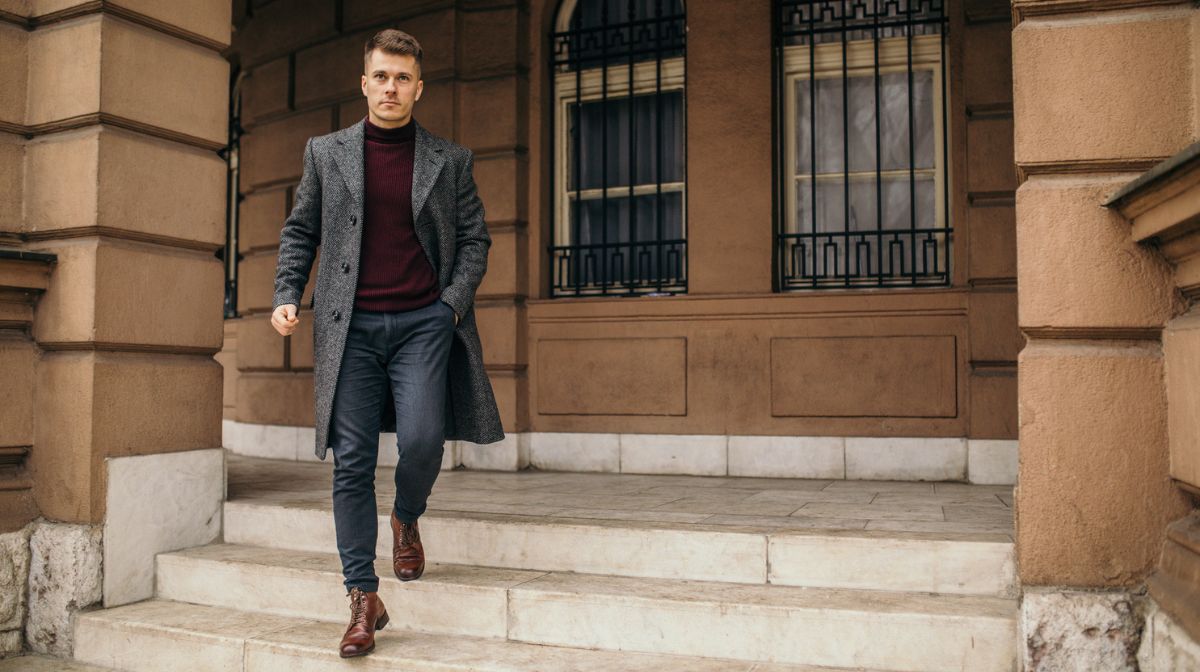 How to Create a Minimalist Wardrobe
One of the easiest ways to embrace a minimalist lifestyle is through your wardrobe. By curating a capsule wardrobe filled with easy-to-match basics, your style is not only elevated, but effortless.
This does not, however, mean sacrificing your personality. Minimalist fashion allows you to accentuate your existing style through a more thoughtful and selective wardrobe.
When building a capsule wardrobe, consider the following three key pillars of a minimalist aesthetic:
Simplicity – keep colours neutral and cuts clean to allow you to easily mix and match your items
Versatility – clothes are no longer just 'for best'. Instead, pieces can be worn for any occasion
Consistency – when purchasing new items, always consider if they fit with your existing wardrobe
When creating your minimalist wardrobe, start with the basics. These items will form the foundation of your new style and allow you to easily dress for all occasions. From drinks at the pub to weddings and work meetings – with the following ten items, you'll be ready for anything life throws at you.
1. A Classic T-Shirt
A good-quality t-shirt is a classic staple in any man's wardrobe. Opt for plain or striped in neutral colours such as white, black or navy.
2. An Oxford Shirt
A classic shirt is sure to sharpen up any outfit. Perfect for smart-casual events, an Oxford shirt provides versatility, as you can roll up the sleeves for more casual affairs.
3. An Essential Jumper
Providing multiple layering opportunities, a stylish wool jumper not only elevates your look, but adds much-needed warmth for chillier days.
4. A Timeless Suit
Owning a well-fitting suit can do wonders for your confidence. Both professional and suave, consider getting your suit tailored so you look and feel your best.
5. A Sophisticated Coat
A timeless three-quarter-length coat is a versatile option that can take you from day to night, casual to formal. They work particularly well in camel or neutral, as they are more interesting than black.
6. A Versatile Jacket
When selecting a jacket, carefully consider your lifestyle. If you enjoy spending time outdoors, invest in a high-tech outdoor jacket. If city living is more your vibe, then a denim jacket or bomber may prove more useful.
7. Hardwearing Jeans
Much like t-shirts, investing in a good pair of jeans is advised. Look for classic cuts without rips and distressing so they never go out of style.
8. Effortless Chinos
Chinos provide a great option for smart casual dressing. Select neutral colours – like beige or navy – so they easily match every top and jacket in your wardrobe.
9. Crisp White Trainers
A pair of white trainers can be incredibly versatile. They can be worn casually with jeans or when dressing down a suit – just be sure to keep them box-fresh.
10. Polished Derby Shoes
For centuries, a derby shoe has provided a smart option when for those wanting a more polished appearance.

Minimalist Style in Grooming
Much like your wardrobe, you want to ensure that your grooming regime is not overcomplicated and suited to your lifestyle. Applying the pillars of a minimalistic aesthetic can help you achieve this.
Simplicity is Key
Don't overcomplicate your grooming routine. When it comes to shaving, keep your bathroom cabinet clutter-free by selecting products designed to give you added benefits.
The Gillette Labs Razor with Exfoliating Bar is the perfect tool for minimalists, with its built in exfoliating bar.
Dirt and debris, like dead skin cells, are removed allowing for an extremely close and accurate shave. The world's first razor of its kind, this design-led approach to shaving places efficiency at the heart of the grooming ritual.
Stored on a sleek stand, this razor keeps your bathroom looking as clean as your shave.