For men with sensitive skin, irritation can be an inevitable part of shaving. As traditional multi-blade razors tug at the hair and cut below the surface, they can leave stinging, redness, and burning. It's a common problem, and one that can have a significant impact, both physically and emotionally. It's precisely this reality that led us to re-think the razor, and develop a new product with the intention of reducing shaving irritation. The result of this process is the new Gillette SkinGuard Sensitive – the first razor designed specifically for men with sensitive skin.
"Men face many pressures in life, but shaving doesn't have to be one of them," says Matt Thomas, Gillette Brand Manager, UK and Ireland. "Gone are the days of worrying about redness and irritation before a night out, a first date, or an important meeting. Gillette SkinGuard Sensitive takes the pressure off the blades and the pressure off your shave."
The Gillette Skin Guard Sensitive Range
In a move that continues our long history of innovation, we decided to rebuild the traditional razor. From the ground up, we've produced a product that reduces tug and pull. This provides a better shaving experience for all men.
SkinGuard Sensitive works differently to other razors. Its SkinGuard bar, which sits between the blades, works to gently smooth and flatten the skin. This reduces pressure during the shave. The use of two blades, moreover, means that hair is only pulled and cut two times with each stroke, greatly reducing tug and pull – and consequently, irritation.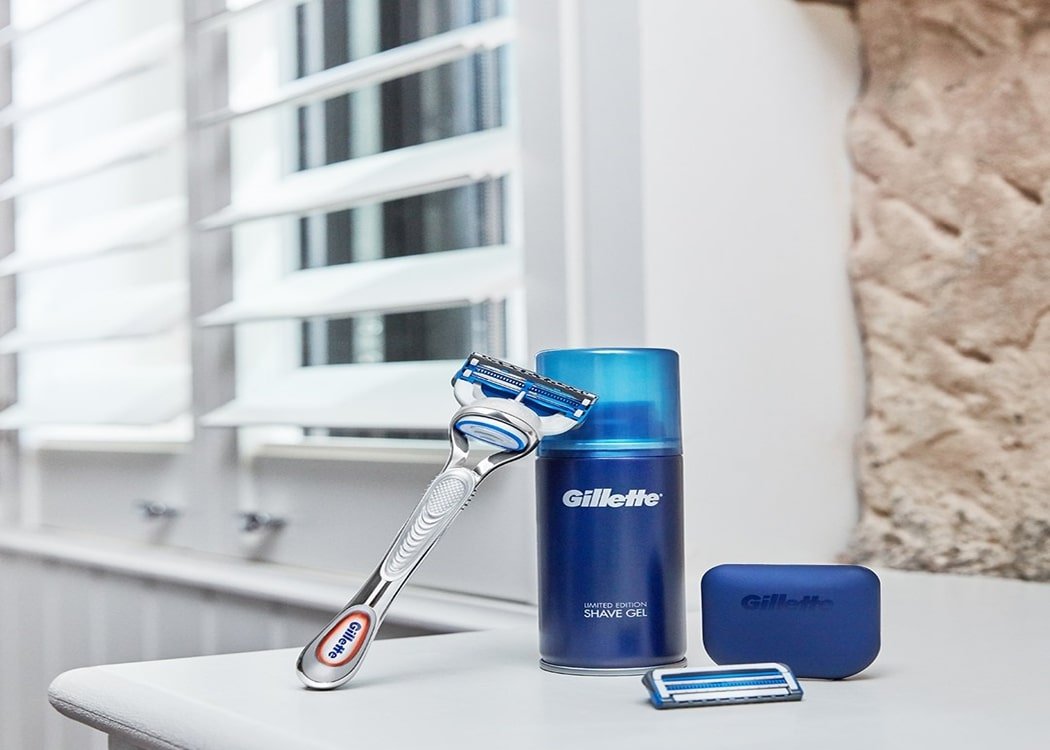 Built on research certified by the British Skin Foundation, SkinGuard Sensitive has been designed for the 33% of British men who report having sensitive skin. The aim was to allow all men to enjoy a comfortable shave, without needing to reduce their shaving frequency or settle for anything less than a close and clean shave.
Dr Walayat Hussain is a Consultant Dermatologist and spokesperson for the British Skin Foundation. She said: "Irritation, stinging, redness and burning are commonly encountered by some male patients during and after they've shaved… It's great that Gillette has addressed this important issue by introducing the SkinGuard Sensitive razor. The research behind the product has been recognised by the British Skin Foundation."
Gillette SkinGuard Sensitive is available now. Take your first step toward irritation-free shaving.