Whether you've been sporting the designer stubble for some time and looking for a change, or you're ready to say goodbye to a longer beard style, Gillette has some inspiration for your new facial hair look.
The medium beard style is great for those who want to dip their toes into the bearded lifestyle, without the maintenance of dealing with a full length one.
Check out some of Gillette's favourite medium beard styles in our complete guide. We've even included recommendations for the kit you need to keep that medium length beard looking fresh.
What Makes a Medium Length Beard
So, at what point does a short beard become a medium length beard? And when does it become too long to be classed as mid-length?
Well, as a rule, a medium length beard is around 1.5 – 6cm in length, making it a great option for men who want to shorten their longer facial hair, or try out a beard for the first time.
The Top 5 Best Medium Beard Styles
Not sure which medium beard style will suit you best? Discover five of the most popular mid-length beard looks to try out…
1. The Medium Goatee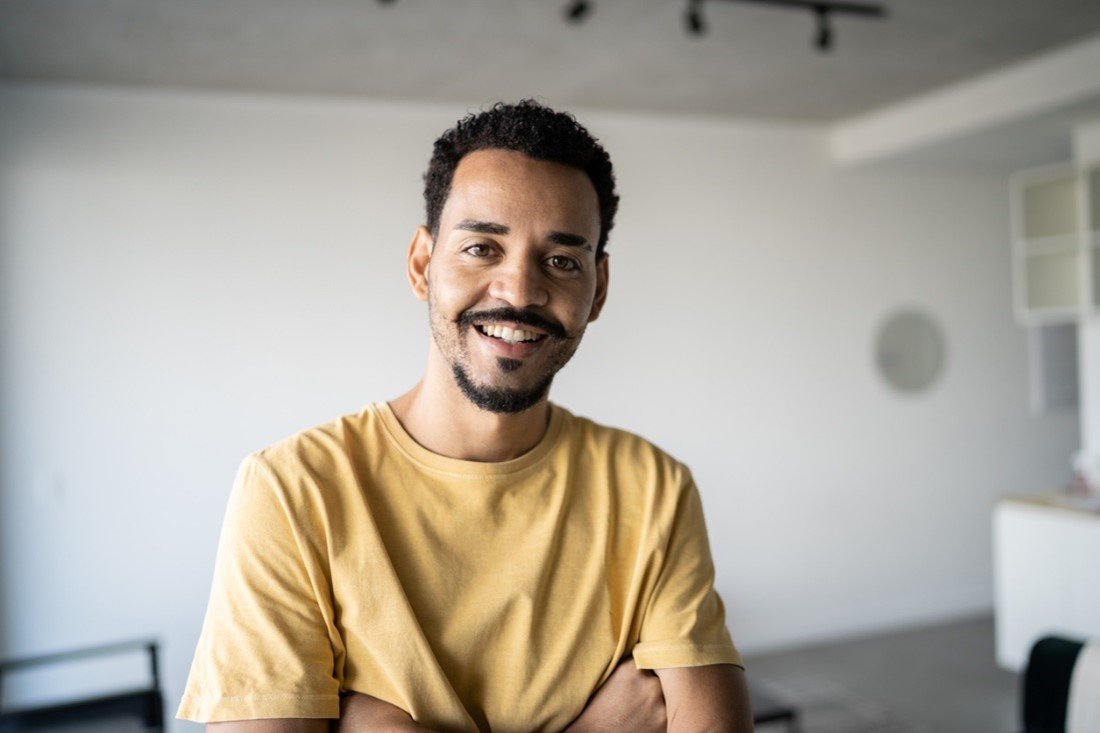 If you struggle to grow facial hair on your cheeks, the goatee is a great beard style for you. A medium length goatee is a great way to help elongate the face, making it a popular choice amongst men with rounder face shapes.
This medium goatee beard style includes a moustache, soul patch and chin coverage, measuring around 1 – 3cm in length, but you may choose to go longer.
To achieve this medium length beard style, use your favourite combination of pre shave product and Gillette razor to remove all stubble from the cheek area. Then, tidy up the lines around your moustache and chin.
2. The Medium Chin Curtain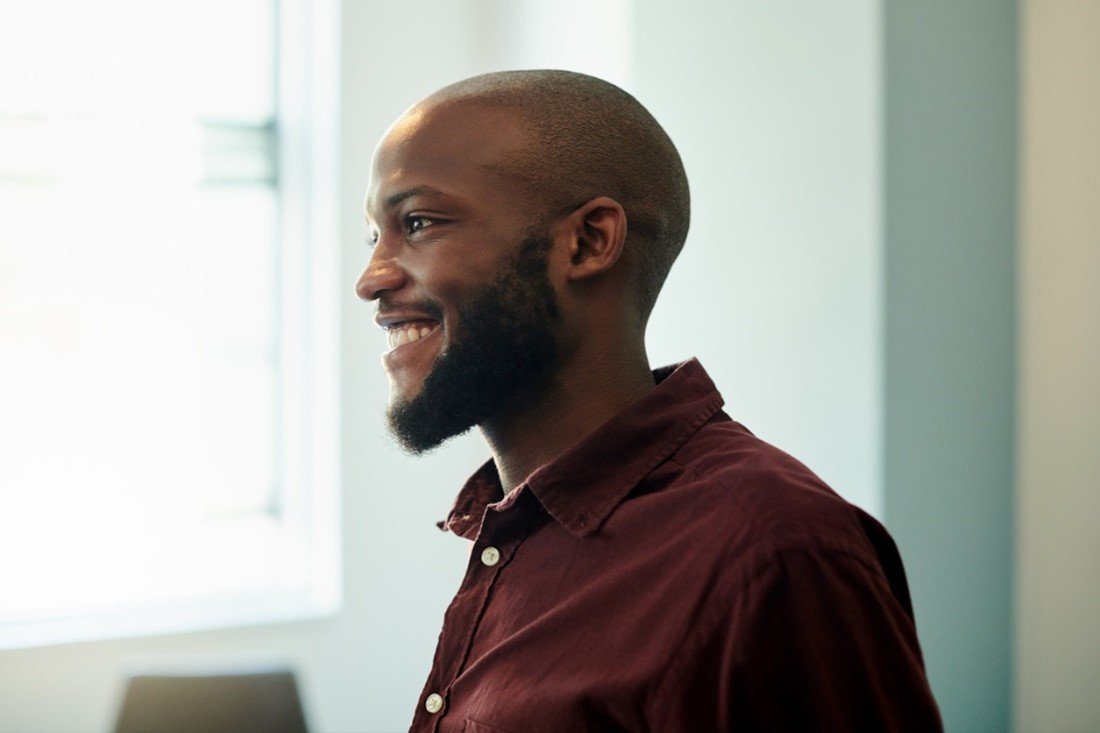 The chin curtain (also referred to as the Lincoln beard) is an extension of your sideburns, with facial hair shaping down to cover the area under the chin. It's usually styled without a moustache, but this is of course down to personal preference!
This look is super effective as a mid-length beard style that helps to frame the face and create the illusion of a stronger jawline.
Get this look by using a Gillette razor to neaten the line from your sideburns, down the cheek, and under the bottom lip. To sharpen the look further, discover how to shape a beard neckline in our previous post:
3. The Medium Anchor Beard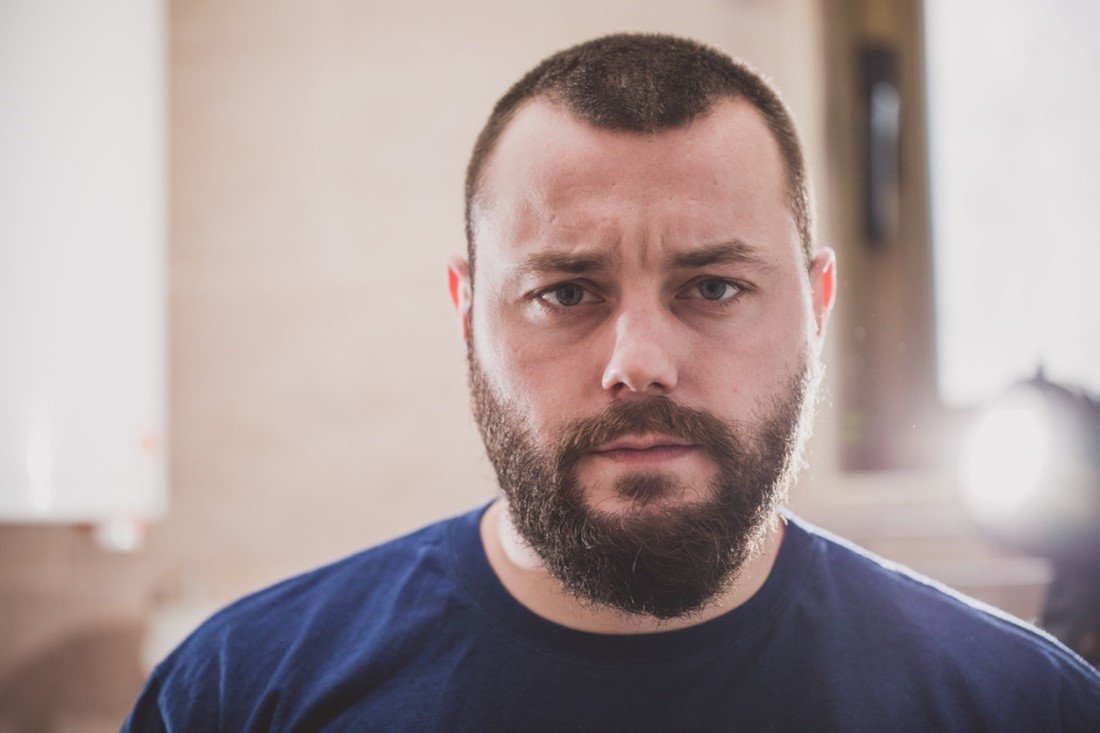 The anchor beard is named as such due to its anchor-like shape. It's a great option for adding definition and character and works well for many face shapes.
This mid-length version of the beard is a low maintenance way to explore life with a beard, without committing to the full length look just yet. It's incredibly versatile too, looking great across the full spectrum of medium beard lengths (1.5 – 5cm).
Using a trimmer, trim the length on your cheeks with a slightly shorter setting than the chin. This helps to elongate the face and create a more sculpted finish. The Gillette All Purpose Styler is a great tool to use for this step and it contains multiple exchangeable combs, helping you to customise your finish.
The Medium Salt and Pepper Beard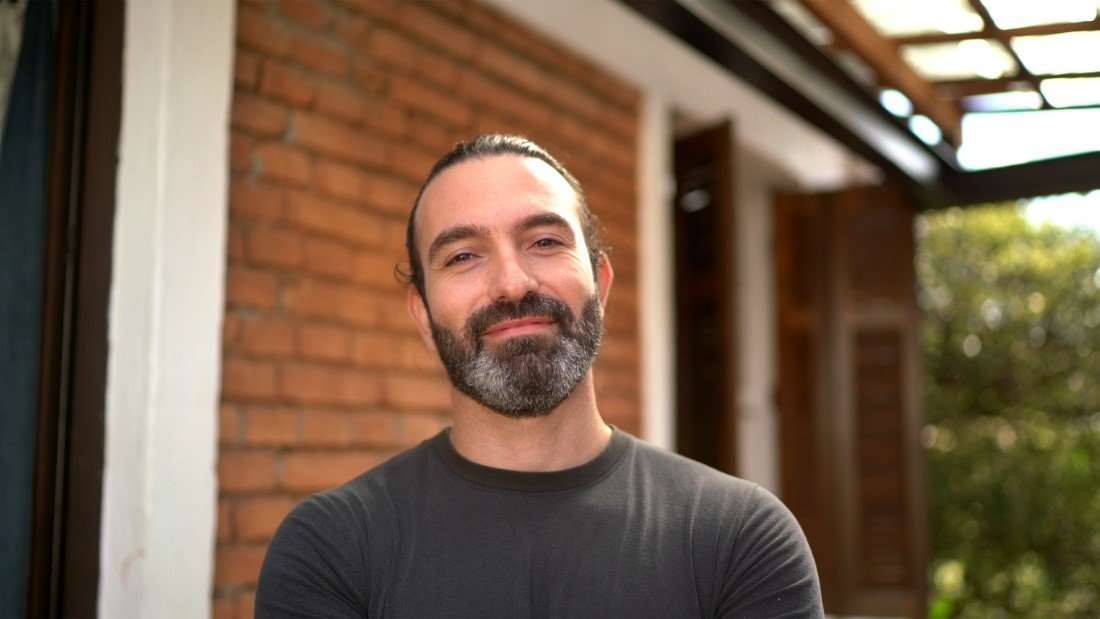 If you've spotted a few greys in your facial hair, embrace them! The salt and pepper look is often associated with suave and sophisticated gentlemen, and that's no different if the greys are in your beard rather than on your head.
A full, medium beard style is a great way to flaunt the salt and pepper colouring, adding interest and edge to your overall appearance. Whether you opt for a 2cm or 6cm length, the contrast of the silvery grey against your natural facial hair colour can look super striking, particularly if you're blessed with the ability to grow a patch-free beard.
Keep this mid-length look in check with our tips on how to successfully trim a beard.
5. The Bald with Medium Beard Look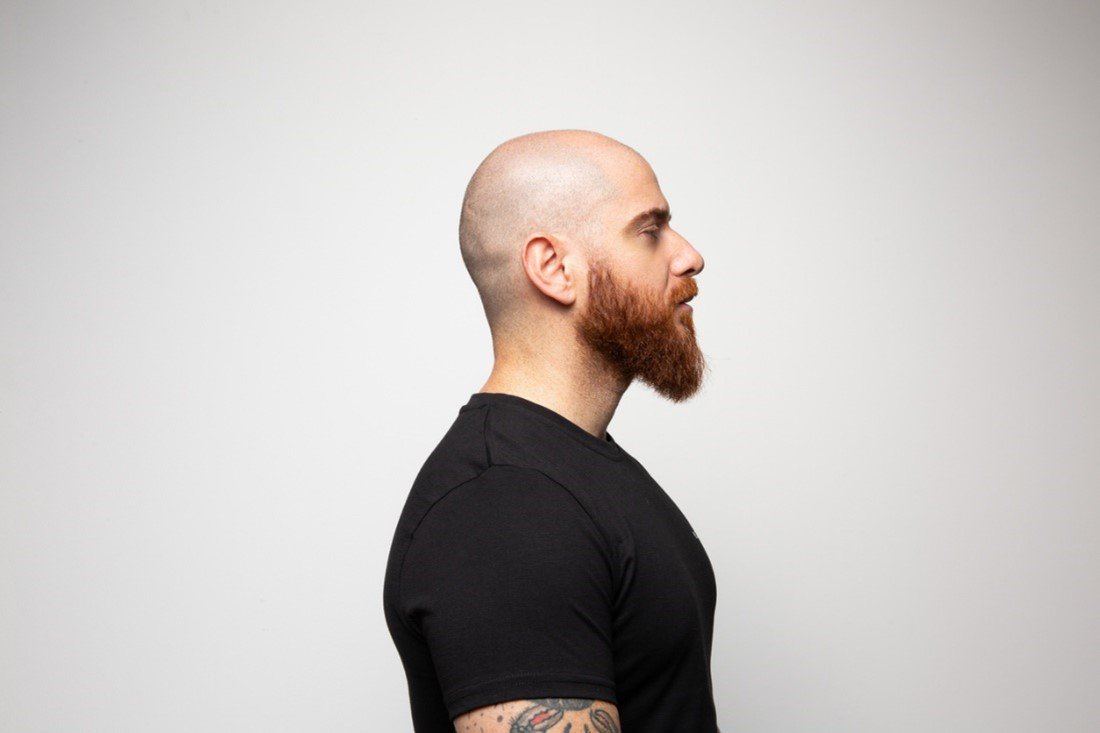 If you're looking for a medium beard style that brings all the drama (and you just so happen to be thinning out on top), why not try the bald with beard look?
We discuss the rising popularity of this aesthetic in our ultimate guide to bald with beard styles , including how to rock it with medium facial hair length.
The juxtaposition between the soft blended sideburn area and the sharp edge of the neckline creates an edgy yet stylish finish.
With all the attention on your mid-length beard, be sure to keep it clean, combed and well-kept by following our tips below.
How to Care for a Medium Length Beard
Whatever length of beard you opt for, it's important to ensure it's kept looking and smelling fresh. Follow these four simple medium beard care tips to make the most out of your facial hair look.
Wash your beard daily – Regular washing with a dedicated beard shampoo is essential for maintaining a flake-free and fresh smelling medium length beard. The King C. Gillette Beard and Face Wash is designed to gently cleanse the beard and skin underneath to remove excess oil and dead skin cells, promoting hydrated, healthy looking facial hair.
Comb regularly – Rid your mid-length beard of knots and tangles by giving your facial hair a comb each morning.
Apply balm or oil – Maintain a fresh-smelling, shiny beard with regular applications of our smooth King C. Gillette Beard Balm or the King C. Gillette Beard Oil. Not only are stray facial hairs left under control, but they are also softened and conditioned for an elevated appearance and feel.
Regular trims – The key to a smart, sophisticated medium length beard is regular trims of the length. See our recommendations below for the best trimmer for medium beards.
Best Beard Trimmer for Medium Beards
For medium beard styles, we recommend the King C. Gillette Beard and Moustache Trimmer. Whether you're trimming significant length, or maintaining shorter facial hairs, this beard trimmer comes complete with multiple combs to help you achieve the best trim for you.
Ready to be the best a man can get? Head over to the Gillette blog to discover more, including beard style guides and men's grooming tips.
---
---
---