From offering an ear to men at their lowest ebb, to giving guys a new sense of purpose later in life, there are some fantastic charities across the UK that are there for men when they truly need it most.
In the final part of our International Men's Day 2019 series shining a light on the organisations helping men to be their best, we're taking a look at the work carried out by Brothers in Arms Scotland (BIA) and the UK Men's Sheds Association.
Brothers in Arms Scotland
Men's mental health charity, Brothers in Arms Scotland, was set up by Dan Proverbs, who spent many years struggling with his own mental health due to a childhood trauma; one which led to him planning to take his own life.
"I believe the fact I had a two-year-old daughter and had never known my own father caused me to choose a different path, but it was close. From there, it took the next 12 years exploring and accepting support, which led me to look at becoming a counsellor for men."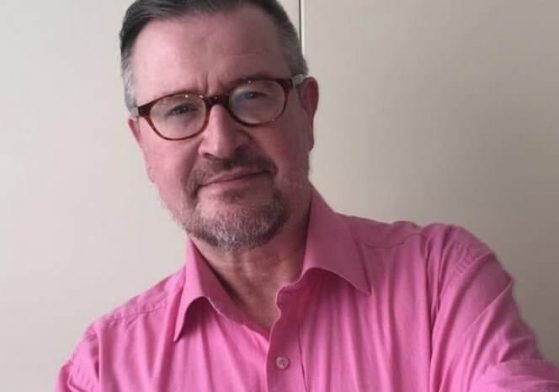 "From my own journey, I saw how difficult it can be for men to seek and accept help. We launched Brothers in Arms (BIA) as Scotland's first mental health charity – as something men could call their own.
"We connect with men through primarily male-focused spaces, including barber shops and vintage car shows.
"Even though we're a charity to support males, we don't exclude females – in fact, our biggest fundraisers and awareness raisers are women, many personally affected by male suicide. They were the first to recognise that what we were proposing as a male mental health charity was badly needed."
BIA's Brothers-Thrive app connects men with 'Live Coaching', which is all about 'prevention through self-management'. Brothers-Thrive includes relaxation tips, information on CBT techniques, and mood management advice. "We see ourselves as a digital safe space," Dan explains.
As the app is just there on your phone, you're more likely to open it and have a browse, without anyone having to know what you're up to if you're not comfortable with that.
Dan continued: "We know from the data from ours Brothers-Thrive app that women are often the ones to download the apps on to men's phones to start the journey."
This International Men's Day, BIA is launching its #BeMankind project, which will see the organisation engage with women to explore how they can support men with their mental wellbeing, especially in the workplace.
It's an important reminder that while other guys can offer a great support network, don't be afraid to reach out to the women in your life, too.
UK Men's Sheds
Loneliness and social isolation tend to be bigger problems among men than women. While there are many groups aimed at women, such as the WI, there often aren't equivalent options for men.
Retirement can leave many men lacking a sense of purpose and feeling disconnected from their communities – something Henry Gowman, UK Men's Sheds ambassador for Norfolk, experienced after a career in the Royal Navy, and later in the police force.
After seeing a social media post floating the possibility of starting a Men's Shed in the Poringland area (and an initial meeting in the pub), the Poringland & District Men's Shed was borne.
A Place for Men to Find a Common Purpose
Henry explains: "All Men's Sheds are partners; they're all different in their own way, yet they're all the same at heart. It's all about men working together for a common purpose, and having a good time along the way – there's a good sense of camaraderie among our members, and it eventually becomes more about friendship."
Poringland & District has 60 Men's Shed members, with between a dozen and 20 turning up to each session. It's a space to meet like-minded people, learn new skills and discover a new sense of purpose. There are Men's Sheds all over the country encouraging men to do the same – anyone over the age of 18 is welcome to join.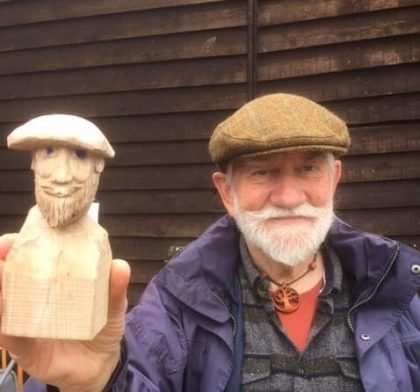 Projects Henry has been involved in since joining include building a 40ft circus-themed carnival float for the local Lord Mayor's Parade; restoring an old rocking horse; and creating a paper mache hollowed-out tree trunk complete with reading bench in the snug of a local junior school library.
His Shed also runs a regular 'repair and recycle café', where members of the community can bring along objects in need of a new lease of life.
"I have a tendency to say 'yes' to everything that comes our way, even if I don't know how we're going to do it. Sometimes we need a few glances at YouTube, but we always figure it out," Henry says.
It's brilliant advice for life. Whether you're feeling a little lost or you've got a carnival float to build, there's always a way to figure it out.
Gillette: Always Here for Men
Gillette has been helping men to feel their best for 118 years; along the way, we've realised that can look very different for different guys.
Discover what this means for real men across the UK, and find inspiration to be your best over on our blog.