Experiencing tight or dry skin after shaving can be uncomfortable, but it's not uncommon. Your skin goes through a lot during shaving, and unless you're keeping it nourished, the effects will start to show. This could involve experiencing flaky or peeling skin, redness or tightness.
There are several reasons why your skin might feel this way after shaving, including the technique and shaving products you're using. But it can also be your skin type.
Whatever's behind it, there is a solution, and there are Gillette products that can help.
Why Do I Get Dry Skin After Shaving?
Shaving can be pretty tough on your skin. If you're being too heavy-handed with your razor, you could be scraping off the very top layer of your skin cells without realising, leaving the newer, more sensitive skin underneath exposed to the elements. This skin may be more likely to appear dry and flaky, especially if you aren't moisturising after you're finished.
Think about the products you're using on your skin during the shaving process, too. If you're using a shaving cream that isn't suitable for your skin type, it could be irritating your skin, causing it to become dry and flaky.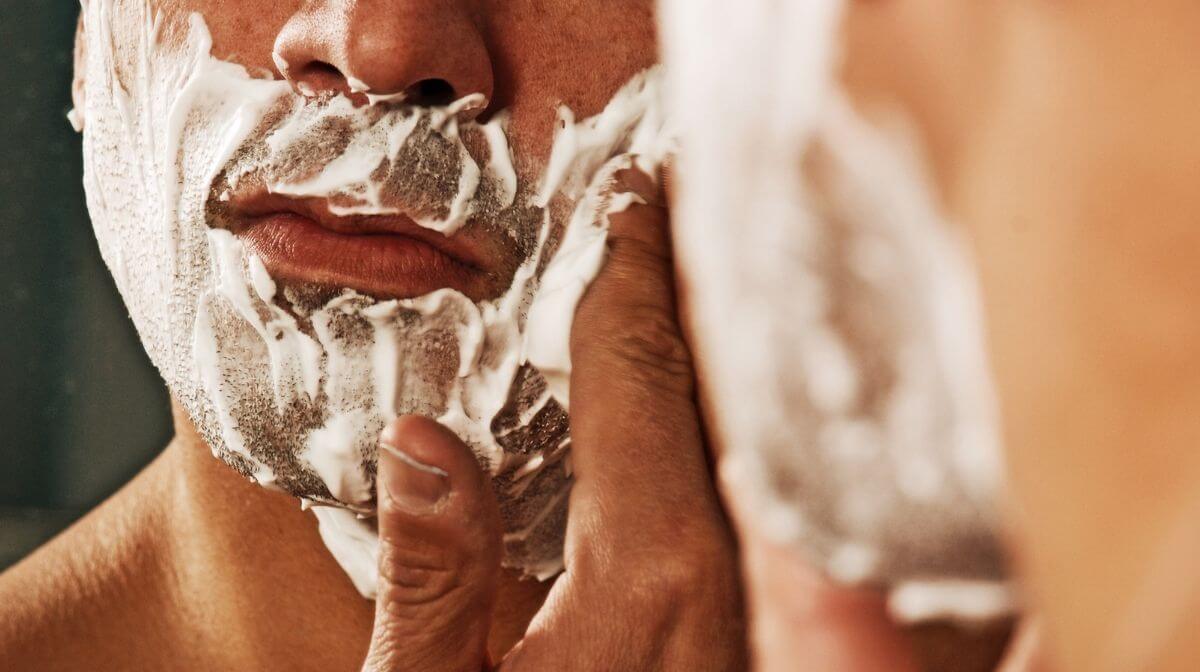 If you have sensitive skin, you need to look after it properly when shaving, as well as during your wider skincare routine. Always check the dye and alcohol content of the gels and foams you buy, as these ingredients can irritate sensitive skin.
Why Does My Skin Feel Tight After Shaving?
If you're using shaving products that aren't right for your skin type, your skin could react by suddenly feeling tighter too.
Failing to properly cleanse and lubricate your skin before shaving could also be making it feel tighter, so you might want to think about the advantages of wet shaving versus dry shaving.
Hydrating and cleansing before you start shaving are essential, while exfoliating can loosen and lift hairs from the surface of your skin, helping to make shaving more comfortable. You can achieve the same result by using a shaving brush to loosen your skin and hair for a smoother shave.
How to Keep Skin Smooth and Supple When Shaving
With the right knowledge and tools, it's easy to avoid skin that feels dry or tight after shaving. Keep your skin smooth and supple at all times with these top tips:
Always Cleanse and Exfoliate First
Wash and exfoliate your face before shaving to remove dry skin and dead skin cells that could block your razor's path or build up on your blade, making it harder for you to achieve a smooth shave.
Use a gentle, soap-free face wash and scrub if possible, as bars of soap could dry-out your skin further.
We recommend shaving straight after your shower, as this is when your skin and facial hair will be at their softest, meaning it will be easier for you to glide the razor smoothly across your face.
Be Gentle with Your Razor
It's important to remember that it should be your razor, not your hand, that's doing most of the work in shaving your face. If you're struggling to get the level of pressure right, you ought to try our Gillette SkinGuard Sensitive Razor.