January sees many of us going after new goals, whether that's trying to eat more healthily, being more organised, or going out for the occasional run in search of fresh air and a little extra exercise. But when it's cold, dark and the summer feels like a distant prospect, it can be tough to stay motivated. Paul Addicott is someone who knows all about that, having run over 50 marathons across the world, as well as being an official pacer in more than 80 events. Paul blogs about his achievements over at Pick Up the Pace Paul, and we've asked him to share his top tips for staying motivated so you can smash your January goals.
I spent years chasing personal bests, and improving time after time. It takes hard work and commitment, but it begins with finding the motivation to get out and start.
Nowadays, I get much more pleasure from being part of the running community and helping others achieve their personal bests, and that's why I call my pace group the #funbus – when you enjoy what you do, you're much more likely to succeed.
I once wrote a blog called Getting Your Pace Right, which goes into the importance of a steady pace for a successful race – something that's essential for achieving your goals.
It can be easy to lose motivation, and so I always think about the best ways to maintain it. Here are my 5 top tips:
1. Establish Your Goals
Setting both long-term and short-term goals can keep you motivated, as you'll always have something to work towards. The long-term goal will be your ultimate aim, but the short-term goal helps you to break it down; seeing smaller successes along the way will keep you going on your journey to your ultimate goal.
2. Reward Yourself
What do you enjoy? Whether it's a takeaway once a week, holidays, or even a small reward after each run, make sure you treat yourself on the way to your goal. By having something to look forward to, you're more likely to strive to complete it.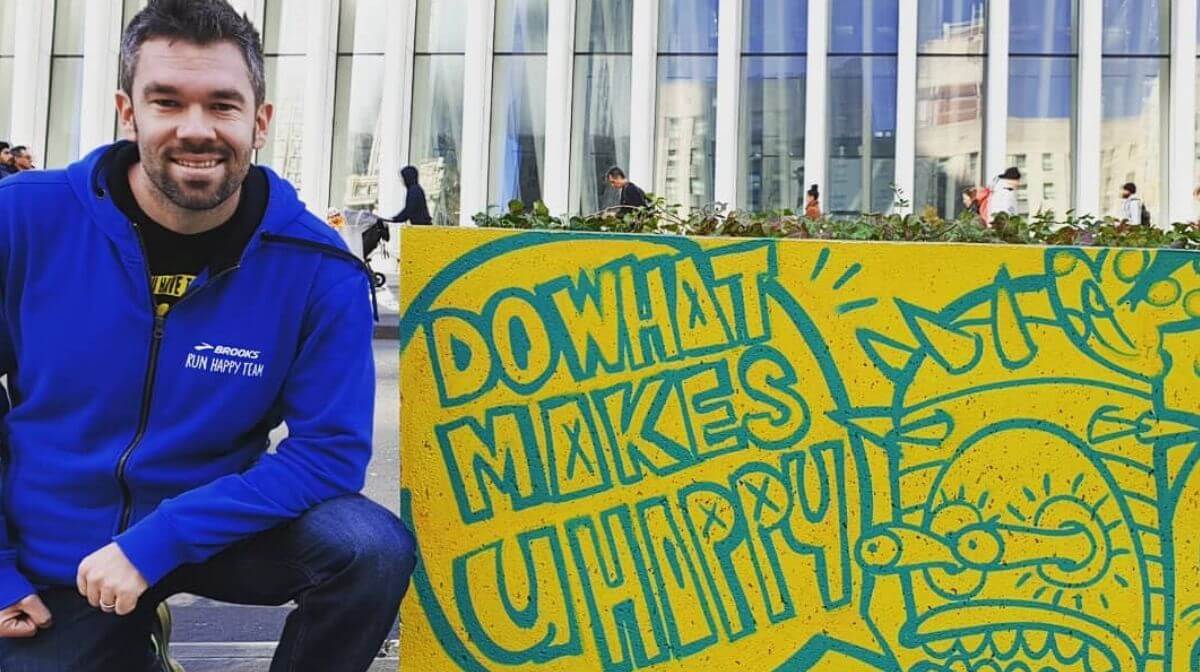 3. Run with Others
It can be easy to let yourself down. For instance, if you back out of a solo run you've planned, you're unlikely to feel the kind of guilt that often comes when you let someone else down.
Running with others can also make it far more fun, and you can build in that reward by going for a coffee and cake together after your run. Go full hog and join a running club, or go to your local parkrun. By building these friendships, you're much more likely to find extra motivation to keep going.
4. Book an Event
Having goals is great, but putting them into practice in a race is something else. The atmosphere, being surrounded with lots of like-minded people on race day, going and giving it your best shot – that's enough to keep you going.
And once you have a time for a distance, your event will give you something to aim towards: a reason to get out there and train.
5. Make Your Training Plan Work for You
There's no point in having a training plan you can't achieve. Family, work, downtime – it's all an important part of your life; if you need to sacrifice any of these to go for a run, the chances are you'll keep finding excuses not to.
However, if you can plan your training around your life, and fit it in with minimal disruption, then you're more likely to stick to your plan.
Whatever you do, make sure you have fun along the way. The best way to stay motivated is to enjoy what you're doing – that's why I started pacing. After years of pushing myself to my limits I stopped enjoying it – it became a chore, so it was time for me to mix it up. Now I enjoy every event I go to, and that keeps me going.