From childhood through to manhood and fatherhood, there are organisations across the UK empowering men to be the best they can be – and we believe that needs celebrating.
For International Men's Day 2019 (Tuesday 19th November), Gillette is shining a light on four amazing organisations that are doing everything they can to help men be their best.
We're starting by highlighting the brilliant work carried out by two London-based charities: The Gentlemen's Network (TGN), and Future Men.
The Gentlemen's Network
Your teenage years are integral to your personal development, but not everyone is lucky enough to have positive role models at that pivotal time in their life.
TGN emerged from a realisation. Its founder, Selasie Smith, noticed that lots of young men were looking up to celebrities with whom they struggled to properly relate, often making their aspirations feel unachievable. In response, she wanted to make the most of the men out there in the community – 'local superheroes' – who could serve as more relatable, and more accessible, role models.
TGN aims to connect young men with people they can look up to in a positive way through initiatives including its now-annual International Men's Day event, Made Men. For the first event in 2017, Selasie drafted in her friend David Agyemang to help out. David was so inspired that he joined TGN the following year, hosting Made Men in 2018 – a role he'll be repeating this year.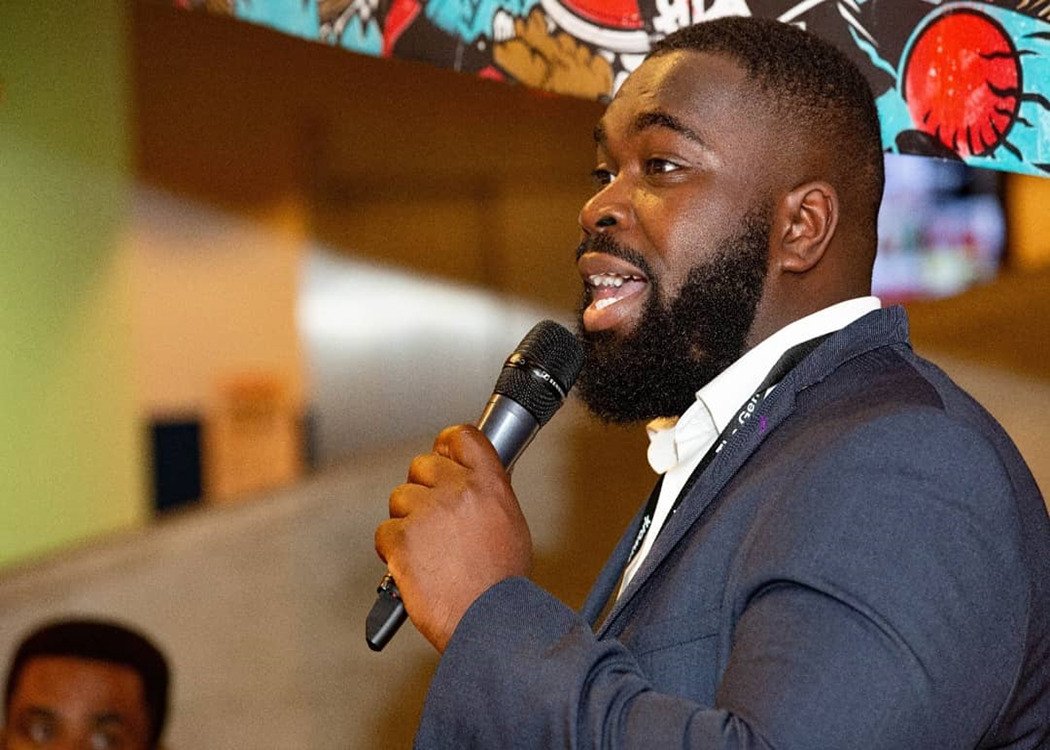 Photo by Kofi Dwaah
In 2018, Made Men focused on male mental health, with David explaining: "There's a culture of guys asking each other how they are and everyone just replying 'fine' or being told to 'man up' when they do say more, which shows there's so much more to be done."
Around 110 young men attended the event, which saw David hosting a panel of speakers – successful people who were there to show that everyone – no matter their background or achievements – can be vulnerable.
Made Men 2019 will be all about resilience, with panel members set to include people who've gone through real hardships but kept moving, kept pushing and kept trying despite everything that life's thrown at them.
For David, TGN is a chance to give back to his local community. He had men he looked up to when he was younger, but eventually came to realise they weren't necessarily living their lives in the best way, and made a conscious decision to take a different path.
"TGN believes in celebrating men, showing that it's okay to be vulnerable, and inspiring younger men by showing them the right way to push on from people who've come through the other side," David said.
"You might be at the bottom, but if you have resilience you can make it through."
Future Men
Fellow London-based organisation, Future Men, is committed to helping men achieve the best future possible. It's part of the Men & Boys Coalition, and is also joint secretariat of the All Party Parliamentary Group on Fatherhood.
Future Men recognised that a big area in which young men often need help is when their partners are expecting a baby. It can often leave them feeling lost and daunted – not least because most antenatal programmes are primarily aimed at women.
This sense of feeling unprepared can be heightened among men who have had a challenging start in life; who aren't in a relationship with the mother of their baby; or who hold very traditional views on the role of fathers.
With all of this in mind, Future Men decided there was a need for an antenatal class aimed specifically at men to address these issues, and Future Dads was born. The course condenses what's usually learnt on a six to eight-week course into one Saturday.
The organisation believes that early intervention is key for showing men the right path, with Owen Thomas, operations manager for the fatherhood development programme explaining: "It's not about what you've done in the past, it's about what you do next."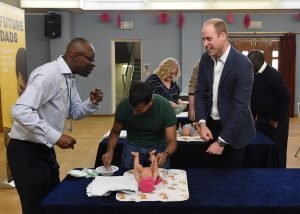 Whatever their start in life, Future Men believes in showing men the right way, by teaching them practical skills such as how to bathe and change a baby, as well as preparing them for how their relationships, friendships and support network are likely to change when their baby is born.
Future Dads provides men with a safe space to learn and ask questions, with Owen stating: "We believe in young fathers being the best they can be." That's something we wholeheartedly support.
Gillette: Here for Men for Life
From your first shave right through the rest of your life, Gillette provides the quality, precision and performance to help you to always look and feel your best.
Explore our collection of razors to find the one that makes you feel like the best version of yourself, every day.