GILLETTE GAMING ALLIANCE
HOW IT WORKS
With the Gillette Gaming Alliance "Bits4Blades" promotion, you can get the grooming setup you need to get your game face ready, while also scoring Bits to cheer on your favourite streamers. Replicate the pros with shave sets designed to help get Dr Lupo and Lando, or play it your way by picking your own tools. The more tools you pick, the more Bits you unlock. Game On!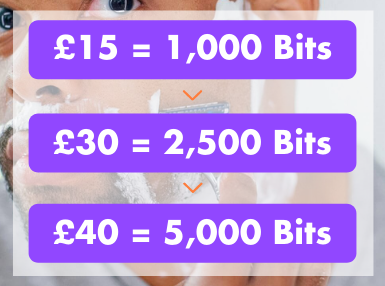 ENTER 'BITS4BLADES' AT CHECKOUT
Bits are added to cart based on how much you spend. *Excludes subscriptions starter kits.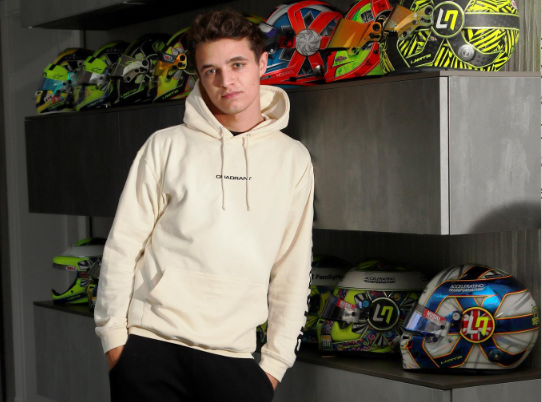 REDEEM YOUR BITS
You'll receive an email within 10 days after checkout to redeem your Bits and get cheering!*
*Terms and Conditions
For a free Bits purchase any Gillette product from Gillette.co.uk between 31/03/2021 and 30/06/2021 and enter code 'Bits4blades'. Closing date for offer is 31/07/21 , Bits must be redeemed and are subject to Twitch.tv terms, including the Bits Acceptable Use Policy.

Once within the checkout flow, enter Promo Code "BITS4BLADES" and click "Apply". Once the Promo Code has been applied, the corresponding 'Bits' will be added to your cart (while supplies last), based on your order total as outlined below. Bits are digital items that may be purchased, won, or obtained in various other ways on Twitch and used in accordance with Twitch's Bits Acceptable Use Policy. Because there is no uniform exchange rate or other way to set a uniform price for Bits, an approximate retail value cannot be assigned to the Bits being awarded as the prize; however actual retail price of the highest Bits denomination awarded will not exceed £600 during the duration of the Program.

1. This offer is open to all residents in the UK and Republic of Ireland aged 18 years of age and over. Entry instructions form part of these terms and conditions. This does not affect your statutory rights.

2. To qualify you must purchase a product from Gillette or King C Gillette on Gillette.co.uk between 31/03/2021 and 30/06/2021 and enter promo code BITS4BLADES at checkout.

3. Free Bits are redeemed for every product purchased above 15GBP, see details below for Bits for each level of spend.

Tiers Bits Prize

15GBP 1,000 30GBP 2,500 40GBP 5,000

4. To claim your free Bits: After your purchase is complete, you will receive an email containing a redemption code for your 'Bits'. Activate your redemption code on Twitch via https//www.twitch.tv/redeem. Bits code must be redeemed by 31/07/2022. Bits are subject to Twitch.tv terms and policies, including the Bits Acceptable Use Policy. Bits redemption requires a Twitch account. Create an account for free at Twitch.tv. Sponsor is not responsible for late, lost, delayed, or undelivered BitsCodes. Limited Offer: The 'Bits' codeoffer will be in effect according to the terms of paragraph one. Sponsor is not responsible for any computer related malfunction that prevents the recipient from accessing entry or receiving their gift via any form of delivery.

5. Free Bits are redeemed per every qualifying spend amount on products purchased within the offer period. No limit to number of Bits redeemed per person. All Bits to be redeemed by 31/07/2021.

6. Full details of Bits for Blades activation can be found at

Gillette.co.uk/Bitsforblades

7. The terms & conditions of Twitch also apply.

8. You cannot substitute, transfer or redeem a Bits code for cash

9. This offer is subject to promotional availability

10. To the fullest extent permitted by applicable law, by taking the Bits you acknowledge and accept that the Promoter and its associated agents will not accept liability for any claim, loss or damage arising (whether directly or indirectly) from the free Bits and you release

Procter & Gamble and its associated agents from any such claim, loss or damage which may arise.

11. Your personal details will only be used for the purposes of administering this promotion and for no other purposes. For more information on our privacy policy, please visit: http://www.pg.com/privacy/english/privacy_notice.shtml#why

1. If you require any assistance regarding the redemption of this offer, use of the website or have any queries relating to the promotional campaign, please call 0800174543 or 0080044553883 9:00am - 5:00pm GMT Monday - Friday

PROMOTER: Procter & Gamble UK, Weybridge, Surrey, KT13 0XP

NB:  If tokens involved, show on them 'Cash Redemption Value 0.01p'  We cannot 'cap' an offer requiring purchase – we must provide an alternative if for consumers who have correctly redeemed in the event that the product runs out.  The consumer should be able to keep a copy of the terms and conditions.
BUY BLADES, GET BITS
What are Bits for Blades ?
The popular Bits for Blades program has returned in 2021 to provide fans the opportunity to earn Twitch Bits by buying Gillette products. Throughout the year, we are hosting the Bits for Blades programme where Twitch-users enter a unique promo code at check-out and receive an email code to redeem for bits.
What are Twitch bits ?
Bits are a virtual good Twitch-users buy to 'cheer' for their favorite streamers. Bits (including animated emotes) are used in the Twitch chat function to celebrate moments during the stream. This is both a 'virtual applause,' and real-world support; Streamers earn money from the Bits their fans deploy.
What is the Gillette Gaming Alliance?

Gillette, the world's leading expert in men's grooming and pioneer in gaming and esports, announced the return of the Gillette Gaming Alliance - a team of global streamers selected to represent the brand and create content for audiences worldwide. Gillette is leveling up the program in its third year, evolving its global approach to form an elite team of streamers from around the world. This year's Alliance will be comprised of 11 streamers who will be creating custom content streams for their specific regions on Twitch, YouTube, and social media platforms.
The 2021 Alliance features its largest roster yet, comprised of gamers from the most countries to date. New for this year, the Alliance will co-stream together in smaller groups and share audiences at various times throughout the year.
Who are the roster of the Gillette Gaming Alliance 2021 ?
Dr Lupo, one of the most recognizable streamers in the world and a Gillette veteran, returns after a huge 2020 where he helped sell out Bits for Blades, represented Gillette in the COVID-19 charity event Stream Aid withTwitch, and appeared in a Gillette commercial. Lupo is joined in North America by Alliance rookie Deejay Knight, who is a military veteran-turned-pro gamer and is exploding in the streaming community.
Alliance members from our 2020 roster, Elded and Alanzoka also return, representing Mexico and Brazil, respectively. Alliance members from our 2019 roster, CiccioGamer89 from Italy and Papaplattefrom Germany make their second appearance on the GGA roster. This year, Gillette is partnering with streaming record holder theGrefg representing Spain, Locklear from France, Buster from Russia and Formula 1 auto racing star gamerLando Norris from the UK. Japan will have a representative named at a later date.
"Esports and gaming continue to explode in popularity, especially through the challenges of the pandemic. It has been incredible to see the growth of the Gillette Gaming Alliance and we are excited to add this great roster of talent to our legacy in gaming and esports," said Gary Coombe, CEO of P&G Global Grooming. "We are proud to continue providing Alliance members, players and consumers with a world class grooming regime to help them face every day, and every game, with confidence."