As a shaving company, Gillette wants to encourage and support more responsible behaviour around the number one male grooming routine. So what are some tricks and tips to adopt to minimise your impact on the planet in the bathroom?
As brands, citizens and consumers, we all have a responsibility when it comes to being kinder to our planet.
There is still a long way to go, but we all recognise the urgency of accelerating and promoting more sustainable habits in the bathroom. The good news for everyone is getting clean while reducing our impact on the environment is a lot easier than it seems. And if you're still wondering why we need to change the way we live…just think about how responsible consumption is not only a big step for our planet, it's also a real plus for our finances!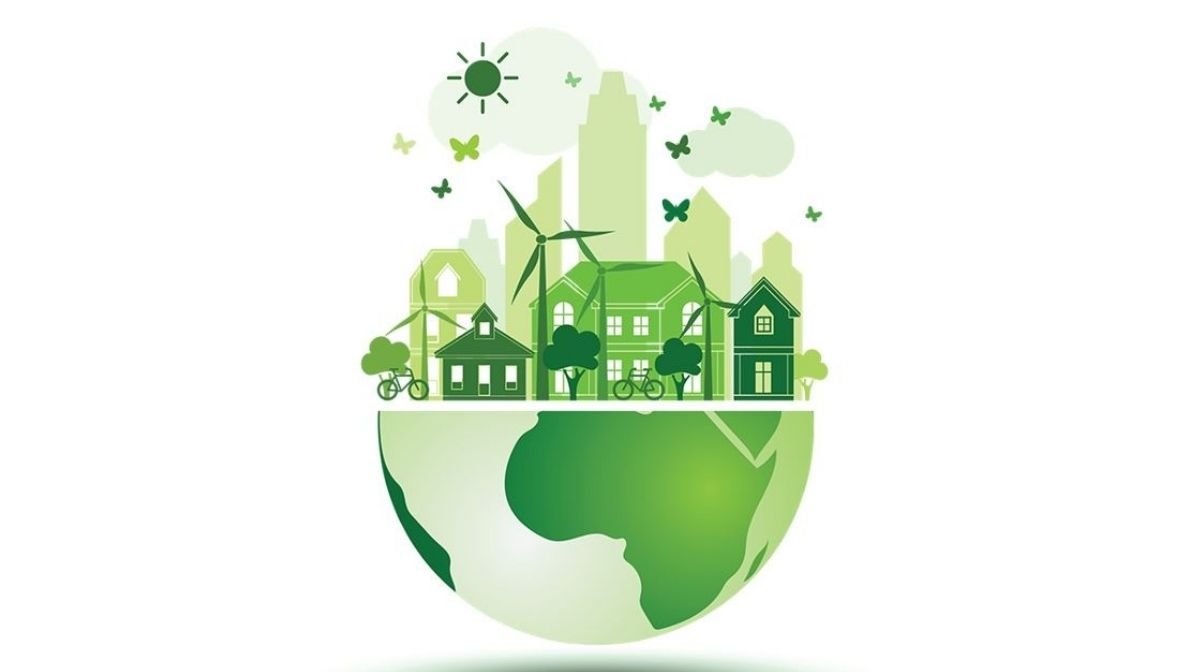 Here are a few tips to help you be eco-responsible when you shave with a few practical tips that can easily be applied on a daily basis!
Refillable & Reusable Razors
The latest study conducted by Gillette in October 2020 shows that men are increasingly interested in buying more sustainable products (59% of men say they are more concerned about this environmental aspect since the arrival of Covid-19).
With a view to improvement, we therefore want to encourage the use of refillable razors.
How Are Refillable Razors More Sustainable?
Firstly, because they are developed to last over time. Indeed, the handle can be reused for five years or even longer if it is well maintained. The materials used to make our 5-bladed razors are also more durable, as they are 80% metal*. The refillable blades also last twice as long. Logically, this means half as much waste in the bathroom!**
In addition, refillable razors should be encouraged, because they have the advantage of having an open design for easier rinsing. This means less water is used during the essential cleaning stage.
And if you're still hesitating about exchanging your disposable razor for this solution, you should know that opting for a 'system' or refillable*** razor saves 67% of waste.
Finally, on the subject of waste, you should look at the packaging thrown away immediately after purchase. Refillable razor packaging is 100% recyclable, is made of recycled materials and is FSC (Forest Stewardship Council) certified.
By 2030, Gillette is committed to producing 100% recyclable packaging for all its ranges, with significant progress from 2023.
Just as with kitchen knives, simply cleaning them properly after use will help them to last as long as possible.
Take Good Care of Your Razor Handle
Although men admit to changing their razor handles fairly regularly, they can actually be reused for many years (five years or more if they are well maintained).
Remember that you produce 80% less waste by using a razor handle for five years instead of going through one per year.
What's the Right Way to Clean the Handle of Your Refillable Razor?
1. Remove the cartridge from the handle
2. Wash the handle with soapy water
3. Carefully dry the handle
4. Replace the cartridge and store it in a dry place
With continuous use, but improper cleaning of your razor handle, there may be an accumulation of debris, including hair, gel or foam residue in the blades or on top of the handle. This is why it's important to regularly clean the refill and handle and make sure they're properly dried afterwards – a good habit that's easy to get into!
Save Hot Water in the Bathroom
Shaving is a grooming ritual that requires the use of water. But as with every step of your routine, it's possible to think about the environment and make changes. In fact, 62% of British men have reduced or are trying to reduce their water consumption in the bathroom.
The first step is to turn off the running tap – systematically shutting off the water flow when it is not needed saves several litres on a daily basis.
How Can I Save Water While Shaving?
Fill a bowl with water to rinse off the foam that builds up on the blades during shaving. In addition to being good for the planet, this will save you from banging the razor against the sink…an action that only damages the blades!
You can also play with the water temperature. Indeed, using cool or warm water instead of hot water can make a difference to the planet. Using hot water also means using energy to heat it…think about this the next time you play with the thermostat!
Now you have all you need (and the Gillette tools) to shave responsibly!
* For Gillette Refillable 5-Blade Razors excluding the Power handle
**comparison between Gillette 5-Blade Refillable Razors vs Sensor3
*** based on using a Gillette MACH3 basic refillable razor instead of a Sen-sor3 razor, Kantar 2019 average shaving frequency and Gillette's recommended number of shaves per cartridge, and waste sent to landfill