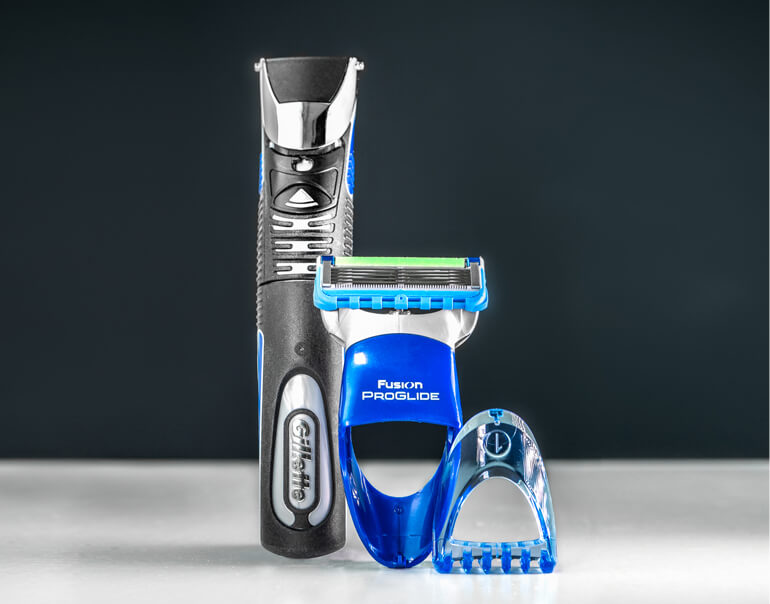 Gillette All Purpose Styler and Beard Trimmer

Find the look that makes you feel like the best version of you with the Gillette All Purpose Styler and Beard Trimmer.

• Trim evenly, shave closely, edge precisely
• Waterproof - use at the sink or in the shower
• Choose from 3 interchangeable comb lengths (2mm, 4mm and 6mm) to customise your style
• Trim hard-to-reach areas of facial (and body) hair easily
• Comes with 1 x Gillette Fusion5 ProGlide razor blade to bring you a smooth, close shave
• Includes 1 x battery
BUY NOW
Style your facial and body hair while you're in the shower - wet hair is easier to cut through for a more comfortable shave. As it's waterproof, the All Purpose Styler and Beard Trimmer is extremely easy to clean - just pop open the trimmer and rinse under the tap or shower.
The beard trimmer uses powerful Braun-engineered technology to expertly remove hair. Ergonomically designed with an easy-grip handle, it can reach every curve and contour of your face. It's also ideal for all of your manscaping needs. Shave chest, back, leg, and pubic hair, as well as your head with its precision trimmer and super-smooth blades.
HOW TO TRIM YOUR BEARD
Learn how to master the perfect look using Gillette STYLER. Conquer any facial hair style and learn more tips from Gillette.