Thank you for your work during this challenging time
Please follow the steps below to receive your free Gillette razor
If you've come across this offer and are not NHS Frontline Staff, please do not abuse it- this is intended for those who need it most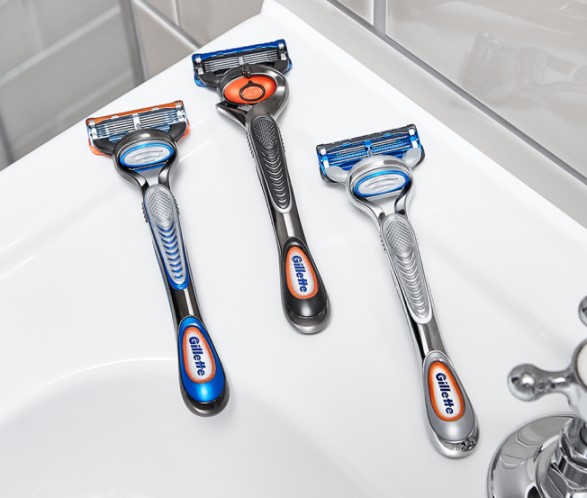 Let us start by saying thank you for the work you, and your teams are continuing to do to help us all fight the spread of the COVID-19 here in the UK. We are aware that, as a result of the outbreak, UK NHS frontline staff in patient facing roles around the country are being asked to consider shaving facial hair to ensure respirator masks fit tightly against the face.
If you are choosing to do this, we wanted to do our small part to support you. We are therefore offering a razor to all frontline NHS staff who are choosing to shave – to redeem yours, please follow these steps:
1) Enter your NHS email address below.
2) Check your inbox in approximately 60 mins for an email from us. N/B : if you did not receive an email please ensure you are using an verified NHS email address and try again.
3) Follow instructions within the email carefully to redeem your complimentary razor. N/B You must checkout using your NHS email address.
Given high demand, please allow up to 10 working days for your delivery to arrive. Thank you again for everything you are doing through this period.
If you have any questions please contact us here

REDEEM OFFER
THIS OFFER IS INTENDED FOR THOSE WHO NEED IT MOST. IF YOU TRY TO CLAIM IT AND ARE NOT FRONTLINE NHS STAFF YOU COULD BE STOPPING SOMEONE ORDERING WHO NEEDS IT MOST.
If you try to claim this razor and do not qualify as an NHS employee, your order will be rejected, and your account blocked as fraudulent.
This offer is specifically for those on the front line who need to shave, and we ask that you do not request a razor if you are not in this group. This allows us to provide these products to all of those who need it most. All entries without an NHS email will be rejected.
T&Cs: UK only. One razor pack per person. Entries will only be accepted from NHS email addresses. Subject to availability.