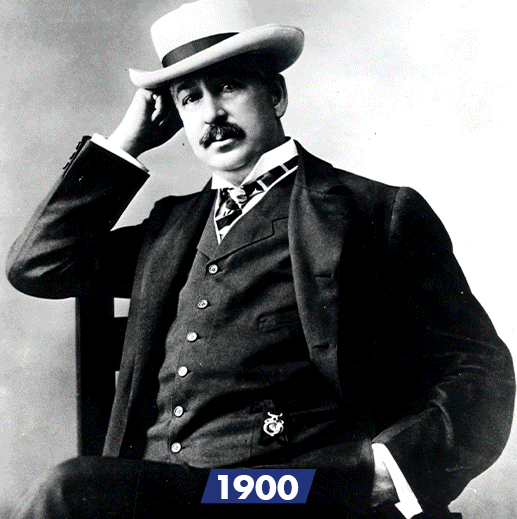 Celebrate 120 Years of Gillette
Gillette looks back on 120 years with you.
Gillette celebrates its anniversary and looks back on 120 years of history: The invention of the razor by King C. Gillette in 1901 was ground-breaking for all men who wanted a safe and close shave to create individual styles – indeed, King C. himself wore a well-groomed moustache all his life.
Today, the Gillette portfolio includes sophisticated system razors to meet the varying demands of modern men – as well as those of their loved ones. After all, smooth skin creates the basis for closeness, love and tenderness. Besides, as Neil Armstrong said after his return to earth, it is better to shave often – for this reason, the Gillette Techmatic was an essential piece of kit for his space flight!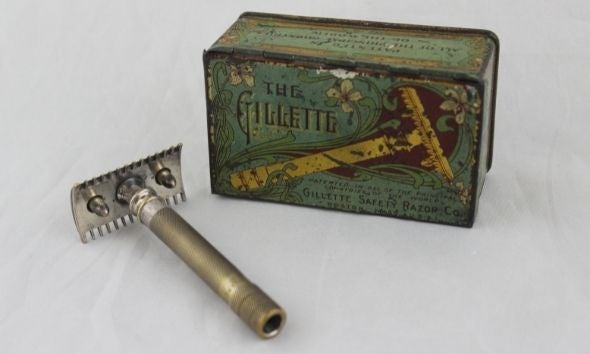 What shaving memories do you look back on? Have you ever tried a special beard shape or changed your style because of a new living situation? Or have you received special or funny reactions from your partner about your appearance or prickly stubble?
Share your special moments using the hashtag #Don'tMissAKiss or participate in our online raffle on our website https://www.gillette.de/120-years-gillette/ by simply submitting your email address below. You can participate until 11:59 pm on 17th of October 2021, and with a bit of luck, you can win one of 20 prizes– providing even more memorable shaving moments.

For Gillette, there have certainly been many: Not only has technology, design and handling been optimised again and again since the company was founded, while razor blades have been constantly improved, but since April 2021, the entire Gillette portfolio has benefitted from plastic-freeand fully recyclable cardboard packaging, which saves 300 tons of plastic every year across Europe.
Be part of the Gillette story and show us your memorable shaving moments!
How to participate in the raffle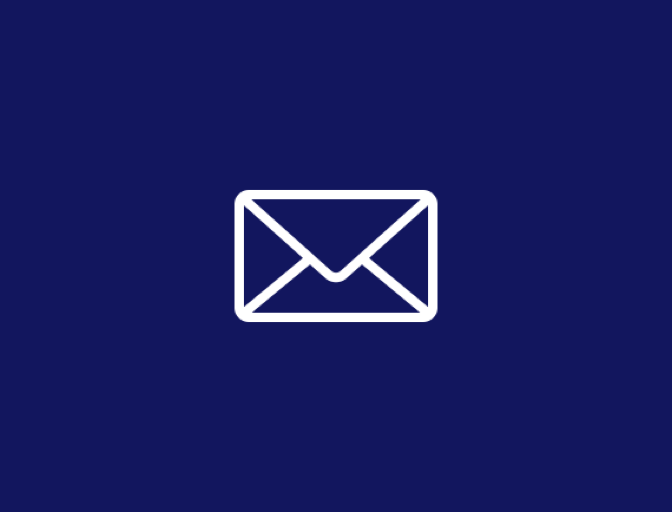 Register your email
Participate by registering with your email by clicking the button below.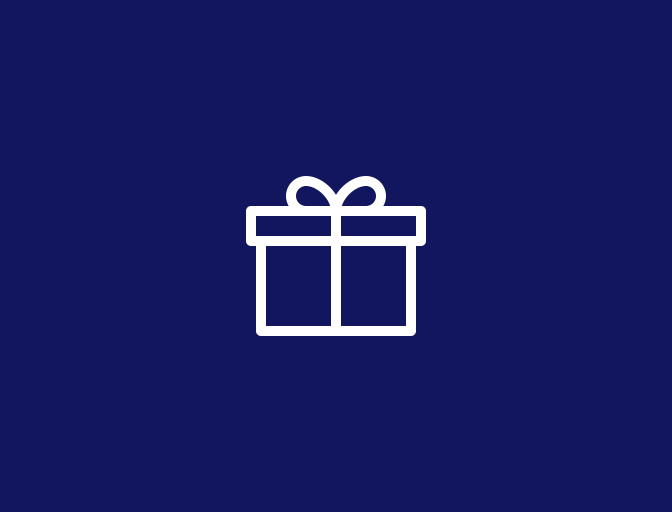 Get your gift!
If you are one of the selected winners, you'll get a prize!


Learn more about Gillette's shaving history
1. This Free Prize Draw is open to all residents in the UK and ROI aged 18 years and over, excluding employees of Procter & Gamble UK and its affiliates or agents, the families of such employees and any other person connected with this promotion.
2. No purchase is required to participate.

3. Only one entry per person / household. Entries only valid on original entry form. No bulk or third party entries accepted.
4. The Promoter reserves the right to disqualify from the promotion any entrant suspected of fraud or cheating, including without limitation, through the manipulation of codes or otherwise fraudulently falsifying data or acting fraudulently or dishonestly in the opinion of the Promoter. The Promoter will not be liable for system failures, network errors, site being down, hacks on the system or personal computer issues.
5. The Promoter will not be liable for applications not received, incomplete, delayed or damaged. Proof of email is not proof of delivery. Last date for receipt of entries is 17/10/2021.
6. All entries received by midnight on 17/10/2021 will be entered into a Free Prize Draw, and 20 entries randomly selected by an independent person will win one of 20 online vouchers of the value of 50 GBP. The vouchers will be usable on https://www.gillette.co.uk/, valid a year, redeemable with a personalised code shared by email.The prizes are as stated and cannot be transferred, sold or exchanged. There is no cash alternative. Only one prize per household.

7. Winners will be notified by email within 28 days of the closing date.In the event the claim for a prize is not received by the Promoter within 14 days of notification, the Promoter reserves the right to select an alternative winner.
8. The Promoter reserves the right to substitute the prize of equal or greater value in the event of unavailability due to circumstances beyond the Promoter's control.
9. By entering this Free Prize Draw, entrants agree to be bound by the rules and by any other requirements set out in the promotional material.
10. Your personal details will only be used for the purposes of administering this promotion and for no other purposes. For more information on our privacy policy, please visit this link.
11. By entering the Free Prize Draw, the winner consents to any publicity generated as a result of the draw and use on websites, magazines or mobile services at any time without further consent or payment. The winner's full name and winning entry will be published, unless the winner objects.If the winner objects to their details being shared, the promoter would still have to give winner's details and evidence that the prize has been awarded to the ASA if requested.